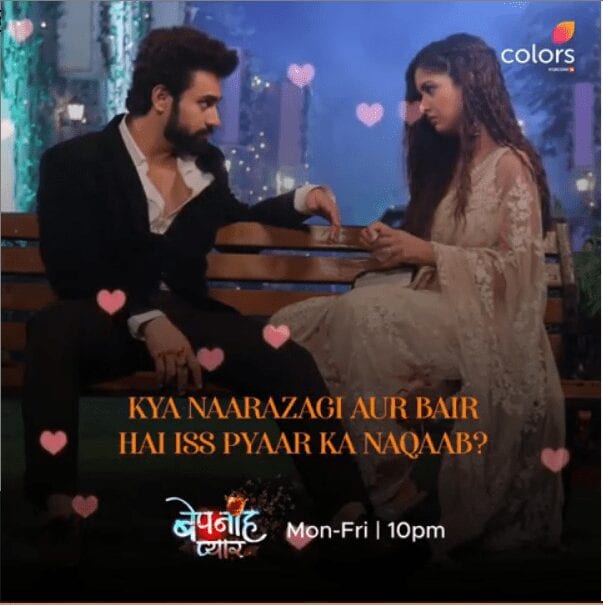 Today's episode starts with Pragati goes to some place to inquire about delivered products. Pragati spots Harshit on the same place and thinks what he is doing here and later, thinks first she will crack fake company fraud.There, Raghbir exposes Pragati in front of the employees. He tells all that she is Bani and she wants to avenge him by taking over his company. Employers accuse Pragati and Pragati feels humiliated and cries.
Raghbir gets a call from Nakul and runs to home. Here, Pragati recalls Raghbir's word and cries. At home, Aditi vents out her frustration and tells to Pragati that Devraj is unwell because of her. She accuses Pragati and Pragati cries. Shalu and Gopi ask Aditi to calm down. Aditi throws Pragati's stuff.
Raghbir and Pragati think about each other. Further, Raghbir thinks whatever Aditi has done with Pragati is right because Pragati deserves that, as she has cheated them. He thinks not to think about Pragati anymore. Later, Raghbir finds Pragati's anklet and recalls his moment with her.
Other side, Pragati recalls Raghbir's word and misses her moments with her. Here, Raghbir collects Pragati's stuff from floor which Aditi has thrown. Pragati feels Raghbir's presence and goes to door but find no one. She sees her bag and goes inside. Raghbir watches her from far.
Pragati reaches office and employers out their talks rudely with her. She ignores and leaves the place. Raghbir sees Pragati from far. Pragati at her cabin finds AC and phone not working.
Raghbir sees Pragati's condition and thinks to help her. He thinks if Pragati will faint because of hot than everyone will laugh at her. Later, Pragati falls in Raghbir's arm and the duo shares an eye-lock. (Episode Ends)
Precap: Raghbir thinks to apologize Pragati. Pragati cries in front of Raghbir and says he has hurt her deliberately but she didn't hurt him deliberately.