With his charming smile and stunning good looks, actor Park Bo Gum is the epitome of the popular phrase 'Tall, Dark and Handsome'. The actor has won millions of hearts through diverse roles in dramas that showcased his exemplary acting skills. After completing his mandatory military service, Park Bo Gum is currently filming for a romantic period drama "You Have Done Well" opposite IU. While we wait for his upcoming drama, let us check out some of the best dramas of the actor that are worth a binge watch!
Reply 1988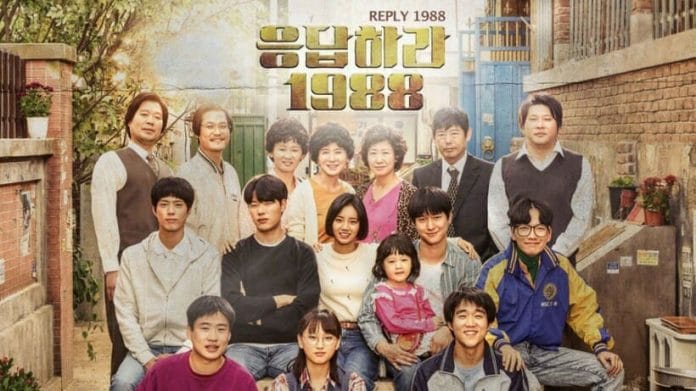 One of the most popular drama in the entire Reply Series, "Reply 1988" is a perfect blend of friendship, romance, humor and family bonding ,that will make you feel all nostalgic and reminisce your own childhood.Set in a small neighborhood in Seoul, the drama takes us through the journey of five childhood friends Sung Deok Sun (Hyeri) , Sung Sun Woo (Go Kyung Pyo) , Choi Taek (Park Bo Gum) and Ryu Dong Ryong (Lee Dong Hwi) as they experience joy and sorrow together through first loves and heartbreak while pursuing their goals.
Park Bo Gum plays the role of Choi Taek , a shy but genius Go player representing the country.Having taken up GO professionally, Choi Taek dropped out of school to live his dream. Although an introvert and hardly voices out his opinions, Choi Taek is straightforward and caring when it comes to love. From the parents sharing food to the neighborhood friends to sleepovers at Choi Taek's house, the drama is full of sweet memories and is bound to stay with you even after completing it!
Love in The Moonlight (Also Known as "Moonlight Drawn By Clouds"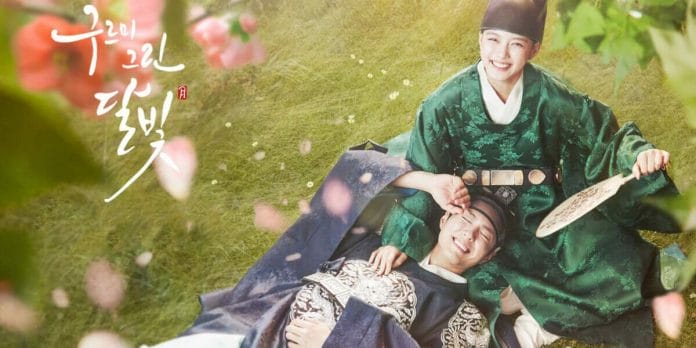 Set in the Joseon Dynasty, "Love in the Moonlight" is an adorable historical romance drama with a well balanced mix of fluffy romance, humor, bromance and politics as expected from a Segeuk drama. Hong Ra On (Kim Yoo Jung) is a beautiful young woman, who in order to protect herself and her family disguises as a man and gives dating advices to lovelorn men. To escape from loan sharks she ends up as eunuch Hong Sam Nam at the palace where she meets the handsome Crown Prince Hyo Myung. It marks the beginning of an unlikely romance between a Crown Prince and palace eunuch.
Park Bo Gum plays the Crown Prince Hyo Myung/Lee Young, a kind, charming young man with a strong sense of justice and passion for people.His portrayal of Crown Prince was so on point and flawless, that the role earned him multiple awards and stardom after the release of this drama. Although it is another gender bender drama, the excellent melodious OST's and sweet love makes it an irresistible watch.
Encounter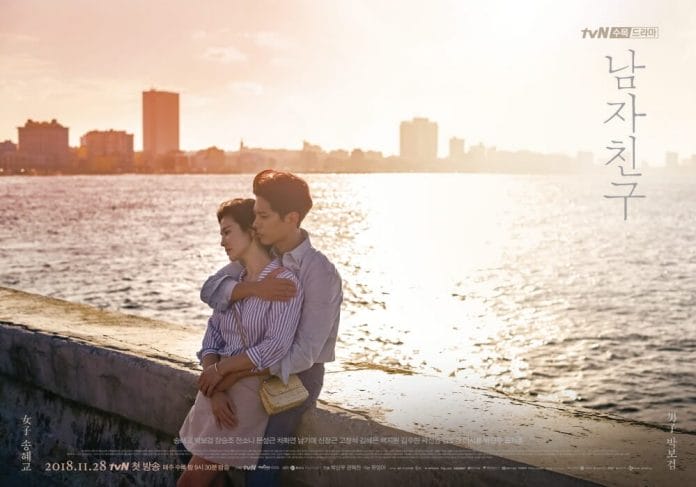 One of the highest rated drama in cable television history, "Encounter" is a melo romance starring Park Bo Gum and Song Hye Kyo. The drama stands out among its genre for having the most captivating and charming love story of Cha Soo Hyun (Song Hye Kyo) ,the daughter of a distinguished politician and the former daughter in law of a prominent family and Kim Jin Hyuk (Park Bo Gum), a happy go lucky young man from an ordinary family who finds joy in simplest of things in life. A brief chance encounter in Cuba, sparks an instant connection between Park Jin Hyuk and Cha Soo Hyun, who finds Jin Hyuk's free spirited nature as a breath of fresh air. Constantly surrounded by unwanted attention by the media, Cha Soo Hyun prefers to stay away from spotlight but finds it difficult as a CEO of an established Dongwa Hotel.Jin Hyuk falls for Cha Soo Hyun's innocent beauty and smile almost at first sight and finds her intriguing.
Jin Hyuk and Soo Hyun meets again in Korea but as employee and CEO where the former lands a job in PR department and is both shocked and surprised to learn the identity of his mystery woman. What makes this drama enchanting and appealing is the fact that both the main characters does not let their social status come between them and explores their budding feelings without hesitation as it blossoms into unconditional love and adoration for each other. Despite the oppositions from her former in-laws and their own parents, the love between Jin Hyuk and Soo Hyun remains steady. The heart fluttering drama which showcases the mind blowing chemistry between Park Bo Gum and Song Hye Kyo and not to mention the long passionate kisses, is a definite bingewatch!
Hello Monster (Also Known as I Remember You)
One of the earlier works of Park Bo Gum, "Hello Monster" is an ideal example that displays the exceptional acting skill of the actor. The thriller drama tells the story of a genius profiler Lee Hyun (Seo In Guk) who teams up with the skilled detective Cha Ji An (Jang Nara) to solve the serial murder cases which brings back his suppressed memories of his father who gets murdered and of his younger brother who disappeared 20 years ago. Park Bo Gum plays Lee Min, the younger brother of Lee Hyun who has a misconception that his brother had abandoned him when their father gets murdered. 20 years later he appears again as an intelligent lawyer Jung Sun Ho.
Park Bo Gum was highly praised for his impeccable acting as a psychopathic lawyer who could turn your blood cold with his mere smirk and evil eyes. The drama weaves an intriguing plot of mystery and serial murders mixed with psychotic behavior of criminals. The cat and mouse game between Lee Hyun and the murderer unaware that a master mind is behind all this play, makes it for a thrilling watch!
Record of Youth
A slice of life series that shows the hopes and dreams of youth and the struggles in achieving one's goals, "Record of Youth" is a refreshing and heartfelt drama that has to be on the must watch list! Starring Park Bo Gum, Park So Dam and Byeon Woo Seok in lead roles, the drama strikes a chord with its realistic portrayal of young generation with dreams of making it big.
Park Bo Gum steals the show as the young and passionate model Sa Hye Joon, who aspires to become an actor.Despite the constant rejections and struggles, Hye Joon strives to make his dream into reality.The sweet and cuddly romance between Sa Hye Joon and the chirpy makeup artist Ahn Jung Ha (Park So Dam) as they become an emotional support to each other, is quite endearing.
Which of the Park Bo Gum dramas is your favorite?