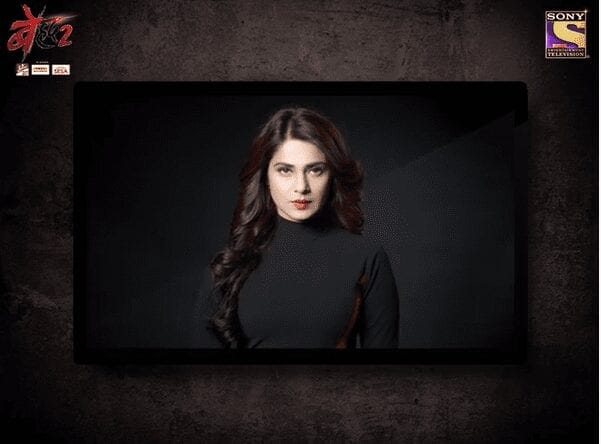 Beyhadh 2 31st March 2020 Written Update on Tellyexpress.com
Maya tells Vikram what MJ did with her: how he trapped her in his love, how she got pregnant with his baby and then he beat her and killed the child. Maya says that she waited for her revenge for ten years and when the time for revenge came, he (Vikram) came back.
In a flashback MJ and Maya are shown shooting each other and Vikram coming to take an unconscious Maya away. Maya says that she won't be mother again until she doesn't avenge her baby. She says that she has not the right to become mother. Vikram replies that she has the right for that and their baby will be the symbol of their love. Maya gets angry and pushes the baby cot shouting that she doesn't want to become mother until she doesn't complete her revenge.
On the other hand Rudra asks MJ why he went to Maya's house even after knowing that handwritings didn't match. He reminds MJ that he had ruined their relationship for ten years after his one act and he doesn't want that to happen again. Rudra recalls seeing MJ kissing his previous girlfriend ten years ago in a lift. MJ says that he just went there to assure himself. Rudra asks him to swear on him. MJ does that. Rudra leaves. Amir asks MJ why he swore on Rudra. MJ says that this is not a serial but real life and nothing will happen to Rudra's life. He says that he will save him from Maya.
Maya tells Vikram that she is lonely. Vikram says that he is with him but Maya asks what she shall do with him since she will be incomplete until her revenge doesn't get completed. Vikram promises her to take her revenge and asks her to tell what, where and how. He asks her to promise that she won't go outside. Maya accepts and holds his hand lying in his lap. Vikram says that he will complete the revenge and then they will have their baby and start a new life.
Maya gets up and looks at him saying that he will help her but the revenge is hers only. Vikram says that the fight is of both of them and begs Maya to make him her weapon. He holds her hands and pleads her. Maya makes him look at her holding his hair and asks if he will help him. He says he will. Maya says that he will spend her tomorrow with the one who supports her today. Vikram promises to support her always. Maya says that there are some sinners left who had beaten his princess.
Maya shows Vikram the picture of her culprits starting from Antara, then Jogi, Sudhir and fnally MJ saying that he snatched her everything. Vikram says that they all will die and after their death he will give her the death of another person. He takes Rudra's name and Maya grabs his collar glaring at him angrily. Vikram calms her down and leaves.
Maya says that Vikram has to die too since he is just her toy. She says that Vikram killed Nandini, Rajiv and thought to kill Rudra too so he has to die. She cries thinking about Rudra and says that no matter what he thinks about her, she won't let anything happen to him, only Maya will reach him. She shuts her eyes and cries.
Episode ends
No precap