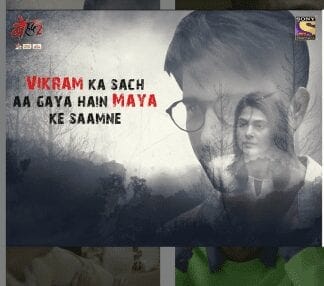 Beyhadh 2 Upcoming Story, Spoilers, Latest Gossip , Future Story, Latest News and Upcoming Twist on Tellyexpress.com
Sony SET most popular series Beyhadh 2 is keeping the viewers entertained also in this quarantine period and now it's all set for some major points in its storyline.
Earlier it was seen that MJ understood that Maya is staying in her old house and went there but Vikram lied to him saying that he doesn't know Maya's whereabouts and lives only with his family. On the other hand, Vikram realized that Maya has gained her memory back and asked her to choose him over Rudra since the latter hates her after knowing that she killed his brother Rishi. MJ tried getting Maya out of the house by burning a paper near the fire alarm of the building so that everybody starts evacuating but Maya understood his plan and didn't come out.
In the upcoming episodes, Maya will be seen asking Vikram to help her. Vikram will say that he will always be with her. Maya will tell him that there are still some sinners who are left and they are those who had beaten his princess. Vikram will say that all of them will die.
Maya will show him MJ's picture first and will say that he knows him already. Vikram will say that there is another person who has to die after all of them. Maya will ask who. Vikram will reply that it's Rudra. As soon as Vikramwill take Rudra's name, Maya will grab his collar.
Will Vikram convince Maya to kill Rudra? Will she be able to do that?
All these questions will be answered in the upcoming episodes. To know what is going to happen next in your favorite show Beyhadh 2, keep watching the serial and stay tuned to this space for new daily updates.