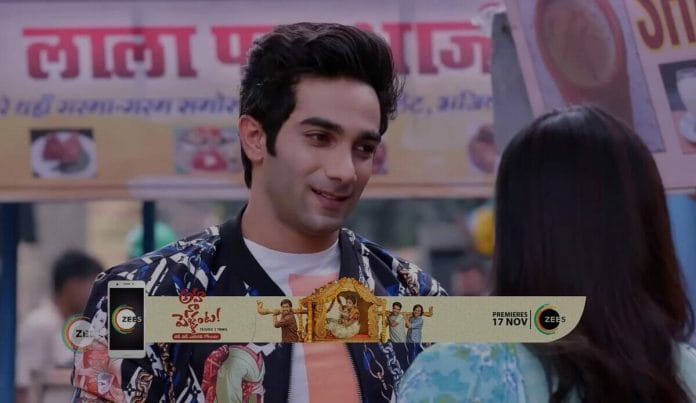 Bhagya Lakshmi Spoilers, Upcoming Story, Latest Gossip , Future Story, Latest News and Upcoming Twist on tellyexpress.com

Zee TV popular show Bhagya Lakshmi is attracting viewers with an interesting storyline. Currently, Virendra gets furious at Rishi have glued the audience to the screens.

As reported earlier Neelam tells Rishi to accept his punishment just like he accepted his mistake if not there is no need to call her mom. Neelam returns to the Oberoi mansion. All the family members see Neelam crying. They ask her what happened? Neelam says to everyone that Rishi stained their reputation.
Everyone doesn't say believe her. Neelam says to everyone what did Rishi do with Malishka. Ayush couldn't believe it and asks Neelam again to confirm. Neelam confirms it by saying Rishi admitted it himself.
Virendra gets angry with Rishi and says he will never forgive him for what he did. Rishi feels guilty thinking of what happened and apologises to Neelam in his heart.
In the upcoming episode, viewers are going to witness Shalu will ask Lakshmi to understand that there is some conspiracy behind the happenings. Malishka tells Sonal that she will not leave Rishi, even if she has to pay any price. Balwinder says he will use all ways to get Lakshmi.
Ayush finds Rishi drinking wine sitting on side of the road. Rishi tells him that he doesn't know how and when this thing have happened. He asks if I can do this.
Ayush tells Shalu that he will prove that this is wrong and Rishi is innocent. Kiran says she has decided. Sonal asks if marriage shall happen. Kiran says no. Malishka and Sonal get shocked.

Is it the end of Rishmi's marriage? Will Ayush be able to prove Rishi's innocence?
All these questions will be answered in the upcoming episodes.
To know what will happen next in your favorite show, keep checking this space for new and exclusive updates.