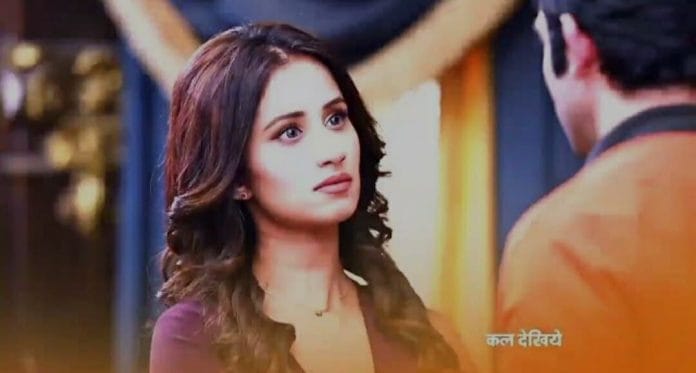 Bhagya Lakshmi Spoilers, Upcoming Story, Latest Gossip , Future Story, Latest News and Upcoming Twist on tellyexpress.com

Zee TV popular show Bhagya Lakshmi is attracting viewers with an interesting storyline. Currently, Kiran asks Rishi to marry Malishka have glued the audience to the screens.

As reported earlier Rishi daydreams of Lakshmi going and asking her for a second chance. Rano comes to Lakshmi and consoles her. Rano tries to convince Lakshmi to do another marriage. Neelam blames Lakshmi for Rishi not marrying Malishka after what he did to Malishka.
Kiran comes to Rishi and says he needs to do something to set everything right. Rishi asks what is it? Kiran says he needs to marry Malishka. Ayush asks Devika and Dadi for help to prove Rishi's innocence. Rano reminds Lakshmi that if she doesn't marry then her three sisters will never be able to marry.
Kiran reminds Rishi that he needs to do this not only to save Malishka but also himself from falling from his own eyes.

In the upcoming episode, viewers are going to witness Rano will give money to Neha and says this is your reward for good acting and asks her to spend it secretly so that nobody comes to know about it. Bani hears her. Kiran tells Neelam that she will come there when her daughter gets justice.
Malishka tells Sonal that Rishi, his room, and his house will all be hers by tomorrow. Ayush challenges Malishka that he will prove that something is wrong once he gets a little clue and asks her to mend her ways before he proves else you will not get any chance later.

Is it the end of Rishmi's marriage? Will Ayush be able to prove Rishi's innocence?
All these questions will be answered in the upcoming episodes.
To know what will happen next in your favorite show, keep checking this space for new and exclusive updates.