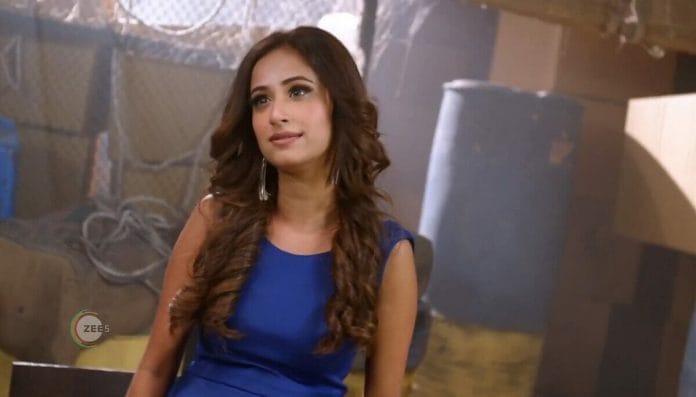 Bhagya Lakshmi Spoilers, Upcoming Story, Latest Gossip , Future Story, Latest News and Upcoming Twist on tellyexpress.com
Zee TV popular show Bhagya Lakshmi is attracting viewers with an interesting storyline where Lakshmi gets arrested has glued the audience to the screens.
As reported earlier Shalu gets to know from Lakshmi that she is covering for Ayush as he got into an accident because he was drunk.
The guy who got hit by Ayush was admitted to the hospital by Lakshmi and Ayush has fallen unconscious and is in the hospital. Kiran calls the police and tells them Lakshmi abducted Malishka. Shalu defends Lakshmi and says to the police Lakshmi didn't do anything. Shalu gets into an argument with Kiran and Abhay. Neelam throws Shalu out of the house. The police ask Lakshmi to come with her. Malishka is to shown be tied up to a chair with a black cloth covering her face. Malishka pleads with Lakshmi to leave her and a video recorder is recording whatever Malishka is saying. The police find Lakshmi's jewelry in Malishka's room and take her into custody.
In the upcoming episode, viewers are going to witness Neelam will tell Kiran and Abhay that Malishka is not weak and will be found. Kiran says it happens if Lakshmi reveals the truth. Neelam says once Lakshmi goes to the station, she will speak everything. Shalu tells Bani that someone is conspiring against Lakshmi. Malishka frees herself and tells her that she has planned her own kidnapping and trapped Lakshmi in it and this time Lakshmi Bhagya will be defeated by her.
Will Lakshmi be able to prove her innocence? Will Rishi learn about Malishka's conspiracy?
All these questions will be answered in the upcoming episodes.
To know what will happen next in your favorite show, keep checking this space for new and exclusive updates.