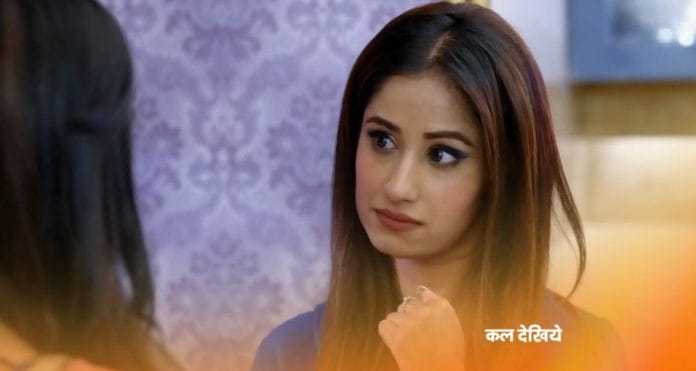 Bhagya Lakshmi Spoilers, Upcoming Story, Latest Gossip , Future Story, Latest News and Upcoming Twist on tellyexpress.com
Zee TV popular show Bhagya Lakshmi is attracting viewers with an interesting storyline, Lakshmi saves Rishi has glued the audience to the screens.
As reported earlier Lakshmi sees the rescue team sent down the ladder and calls for help. Lakshmi gets on the ladder first Rishi gets hit by crumbling rocks. Lakshmi remembers pandit ji's warning and she gets down trying to wake up Rishi. Rishi is unconscious. She takes Rishi to where the rocks do not fall. A photographer takes their photos. Malishka gets to know that Rishi has fallen into the cave from the kids. she goes worried about Rishi. The rescue team takes Rishi out of the cave. Lakshmi comes after him. Rishi gains consciousness. Malishka scolds Paritosh. Then they return to Oberoi mansion. Media people arrive at the Oberoi mansion. They praise Lakshmi for saving Rishi risking her life. They asks her for their photo for the article. Lakshmi agrees to give them. Neelam determines to teach a lesson to Lakshmi by making her servant of their house.
In the upcoming episode, viewers going to witness Malishka will tell everyone that she has broken their illusion, who thought that Rishi and Lakshmi are the perfect match. Shall will say you will know the reality soon, when Rishi realizes he loves Lakshmi then he will fight with all the world, including you. Rishi will apply ointment to Lakshmi's neck and blows on it. Malishka will tell Kiran and Neelam that she is waiting for the newspaper to see their reaction after reading the article about the robber bride, and greedy wife. Malishka will get shocked after reading
Can Rishi realize his mistake? Can Rishi understand Lakshmi's love for him?
All these questions will be answered in the upcoming episodes.
To know what will happen next in your favorite show, keep checking this space for new and exclusive updates.