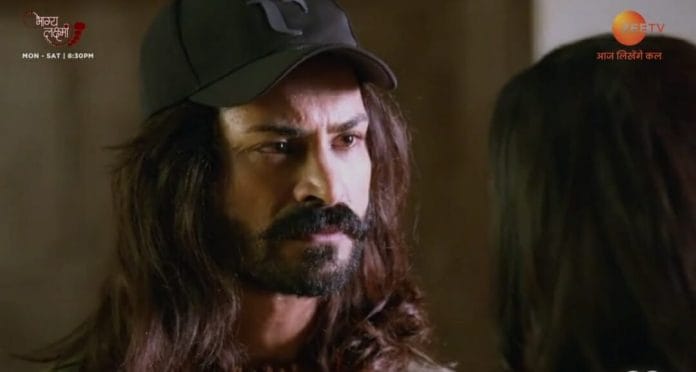 Bhagya Lakshmi Spoilers, Upcoming Story, Latest Gossip , Future Story, Latest News and Upcoming Twist on tellyexpress.com
Zee TV popular show Bhagya Lakshmi is attracting viewers with an interesting storyline where Monish advises Rishi has glued the audience to the screens.
As reported earlier Shalu beats Balwinder with a stick seeing him holding Lakshmi.
Lakshmi asks Shalu why is she here. Shalu says she will be with her. Ayush tries to convince the police but they don't let him in. So Ayush pushes the cops and rushes into the court. Bani and Rano also run into the court along with him.
Malishka decides that she has to be great infront of Neelam. Abhay tries to convince her not to go to no avail. Malishka helps untie Rishi, Neelam, and Virendra. When they try to run away Monish sees them. Monish holds Malishka by the neck.
Rishi asks Monish to leave Malishka. Rishi starts beating the terrorists to escape from them. Monish gets irritated with Rishi and shoots him. Lakshmi pushes Rishi away. Lakshmi gets a gunshot wound on her arm. Rishi and Lakshmi start showing their care for each other infront of everyone.
Monish asks Rishi to stop this drama if he doesn't then he will Lakshmi. Rishi threatens to kill Monish if he even thought about it. Ayush and Shalu come into the court and start beating the terrorists. Ayush tries to take the hostages to safety. He disguises himself as a terrorist. Rishi sees Sonia and Monish holds Rishi at gunpoint.
In the upcoming episode, viewers going to witness Rishi and Lakshmi will see each other. Malishka will tell Balwinder that Lakshmi wears a mangalsutra of Rishi's name that's why she loves him and named him in her name. Rishi will keep his forehead on Lakshmi's forehead and tells that he hugged her so that the pain inside her, shall come to him.
Lakshmi will rest her head on his shoulder. Balwinder will think to break Lakshmi's mangalsutra. He will come to Rishi and Lakshmi thinking I will see Lakshmi becomes of Rishi or Balwinder Sood.

Will Balwinder be able to succeed in his plan? Can Rishi stop Balwinder?
All these questions will be answered in the upcoming episodes.
To know what will happen next in your favorite show, keep checking this space for new and exclusive updates.