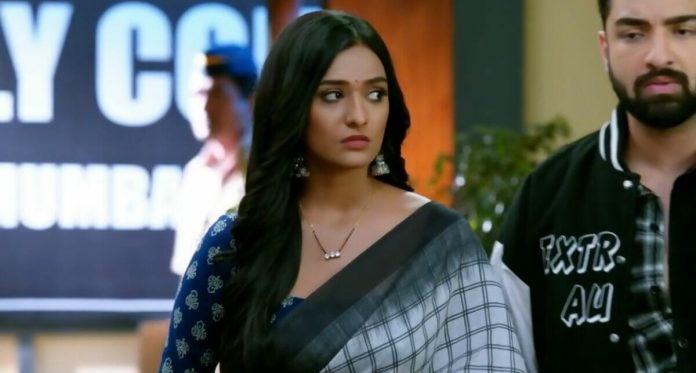 Bhagya Lakshmi Spoilers, Upcoming Story, Latest Gossip , Future Story, Latest News and Upcoming Twist on tellyexpress.com

Zee TV popular show Bhagya Lakshmi is attracting viewers with an interesting storyline, Rishi ousts Balwinder from the house has glued the audience to the screens.
As reported earlier Oberois berate Lakshmi. Rishi stops Balwinder from taking Lakshmi and he throws Balwinder from the Oberoi mansion. Lakshmi thinks to herself thanks Rishi you stood beside me again when no one is by my side.
Balwindar charges double amount from Malishka saying Rishi has hit him on face. Balwindar says to Malishka that he would have brought Lakshmi out if Rishi hadn't stopped him. Malishka says to Balwindar that Lakshmi is not pregnant. Balwindar goes to Oberoi's house and takes Lakshmi to the side.
Lakshmi tries to yell and call for help but Balwindar shuts her mouth. Balwindar warns that she is his only. Virendra points Balwinder is lying to them. Neelam asks him to stop taking Lakshmi side. Malishka tells Rishi that she feels he has changed.
In the upcoming episode, viewers going to witness Gautam's mother will ask Rishi if they are going out. Rishi will say they are going to an important meeting. Malishka will say I shall come and see my boyfriend cum fiance's divorce happening.
Rishi will say it is a joke for you, and the game of victory or defeat, but for me it is something else. Malishka will taken aback. Ahana will ask Lakshmi to tell everything to Rishi. Judge will ask Rishi and Lakshmi if they are ready to handle their relation. Neelam will come there and says no and I'm sure that Lakshmi haven't told her entire truth.

Will Lakshmi be able to prove her innocence? Can Lakshmi expose Malishka?
All these questions will be answered in the upcoming episodes.
To know what will happen next in your favorite show, keep checking this space for new and exclusive updates.