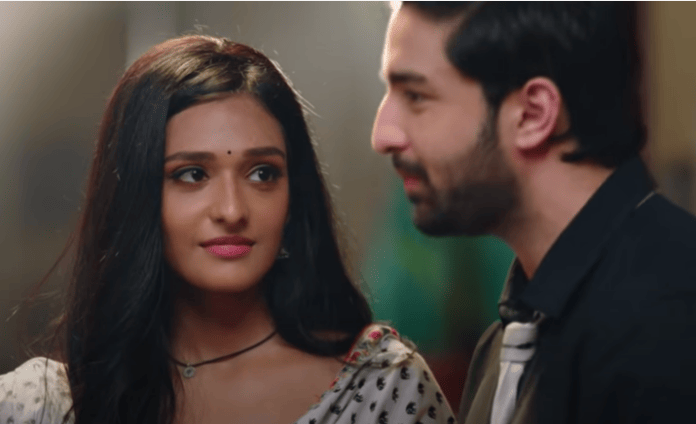 BhagyaLakshmi 11th November 2022 Written Update On TellyExpress.com
The episode starts with Virendra asking Neelam to speak. Neelam says to Virendra if he wants to talk to her about Lakshmi then she is not in the mood. Virendra says he wants to talk about Rishi and their family. Virendra says Lakshmi has proved that she is the right wife for Rishi says it is time for Neelam to admit it. Neelam says there will come a time when they will realise that Lakshmi is wrong and says that time she will not forgive them.
Lakshmi worries about Rishi not waking up. Lakshmi thanks God for giving her a husband like Rishi. Rano feels happy after eating the food and comments about what happened in the Oberoi mansion. Bani says it is Balwinder's doing and says if Balwinder didn't meet Lakshmi then everything would have been fine. Rano asks Bani to go away. Rano recalls and thinks she is the one who made Lakshmi meet Balwinder.
Lakshmi worries about Rishi. Lakshmi recalls Rishi what he once said and says she will not talk to him if he doesn't get up on the count of 3 and counts to 3 but Rishi doesnt wake up. Lakshmi says she will leave and sees that Rishi woke up and is just teasing her. Lakshmi says she will not talk to him as he didn't get up and says she will talk to the moon. Rishi says it's better if she talks to him and says he is better than the moon. Lakshmi asks Rishi for him to do sit-ups as he made her angry. Rishi does sit ups to make Lakshmi forgive him. After doing sit ups Rishi asks Lakshmi now she can tell what is in her mind. Lakshmi says it is not something that we say and says it needs to be felt. Rishi says he knows she will tell him that she is lucky for having him as his husband. Lakshmi agrees. Rishi teases Lakshmi. Lakshmi asks Rishi if he needs anything to eat. Rishi says he is not feeling hungry. Rishi teases Lakshmi and says he doesn't want anything.
Lakshmi goes to get the food ready for Rishi. But when she opens the door she sees Neelam and a servant with the food outside. Neelam comes into the room and asks Rishi how is he? Rishi says he is fine. Neelam indirectly blames Lakshmi. Rishi defends Lakshmi. Neelam says to Rishi that he is her life. Rishi says he knows that and says Lakshmi will never allow anything happen to him. Neelam asks Rishi to eat some food and leaves from there. Rishi asks Lakshmi if she is happy. Lakshmi says he will only listen to Neelam as he will eat only when she tells him. Rishi says Neelam might have heard what she is thinking of in her heart. Lakshmi thinks if Neelam heard then Neelam would have known that Rishi is more important to Lakshmi than her life.
Episode ends.
Also See: