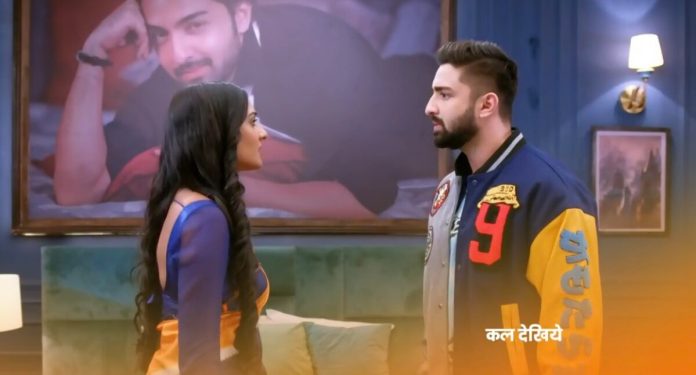 BhagyaLakshmi 22nd June 2022 Written Update On TellyExpress.com
The episode starts with Lakshmi seeing that Rishi is holding Malishka in his hands and seeing Lakshmi. Malishka flirts with Rishi. Lakshmi says Gautam's father and mother are here and everyone is waiting for them. Malishka teases Lakshmi. Rishi comes downstairs and asks Neelam if there is any work. Neelam says today she is hearing good news only the date for Ahana's engagement is settled and it's tomorrow. Mr. and Mrs. Gujral talks about how daughter in law is important to a family.
Mr. Gujral asks Lakshmi to make sweets for tomorrow's engagement. Rishi asks Permission to leave from them. Lakshmi takes the blessings from Dadi and Virendra. Dadi blesses her and Virendra doesn't. Malishka says she will also come with them. Rishi asks why. Malishka says she wants to see how love won over everything. Lakshmi says she will wait in the car. Rishi says it might be a joke to you but I am suffering a lot now let me handle this then we will talk.
Ahana calls for Lakshmi and asks her to tell the truth to everyone. Lakshmi disagrees with Ahana. Ahana asks to at least tell the truth to Rishi. Lakshmi says she cannot tell Rishi and sees that Rishi is coming and makes something up.
Rishi asks why is she silent. Lakshmi says we have talked about what we need to talk now let me stay silent. Malishka says to Neelam and Karishma that she is worried that Lakshmi will do something. Neelam and Karishma say there is no need to worry as Rishi is there and he will handle it. Malishka says that is what she is worried about. You know aunty how Rishi is emotional and he is sensitive. I think Lakshmi will do something so that Rishi will not tell about the pregnancy to the judge and we are not there, to tell the truth. Karishma agrees with her.
Rishi and Lakshmi go for the bottle at the same time. Lakshmi and Rishi ask each other to take the bottle. Rishi says you usually never listen to me at least listen to me now. Rishi offers the bottle to Lakshmi.

Rishi asks Lakshmi about the pregnancy and Lakshmi asks if he trusts her. Rishi says no and brings up the topic of divorce papers. Lakshmi says to stop talking. Rishi and Lakshmi stop in the traffic. Lakshmi buys plants from a seller and he blesses them to be together. Rishi asks why did she buy it and asks if there is a use for it. Rishi asks if there is anything left in their relationship. Lakshmi says she bought it seeing his hardwork. For doing any kind of work hard work is a must. He is an elder but he is selling and not begging and that's the reason I bought it. For any kind of work or relationship to success, hardwork is a must.
Malishka talks to her mom and asks what she needs to do. Malishka gets an idea of what she needs then cuts the phone. Lakshmi and Rishi go to family court. They see a newly weds couple and they take a photo for them and talk with them. Lakshmi and Rishi think about what happened until now.
Episode ends.
Also See: