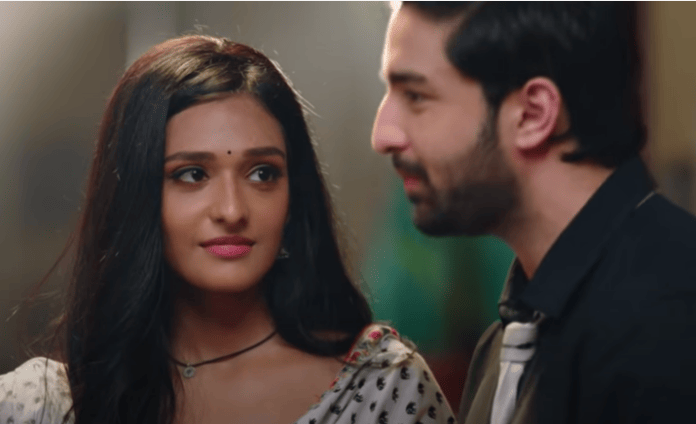 BhagyaLakshmi 27th May 2022 Written Update On TellyExpress.com
The episode starts with Ayush asking Shalu why is she telling this to him. Ayush says to Shalu to talk to Lakshmi. Ayush says he wishes he was wrong about Lakshmi but fortunately he was right. Shalu says to Ayush to ask what his heart says. Ayush shouts and says he was speaking politely and he warns her. Malishka comes into the room and asks what Rishi is doing. Rishi says he is only doing it because she saved you from falling. Malishka says now you are equal and leaves with Rishi.
Rano comments on Lakshmi's bhagya. Bani says this is happening because of Shalu. Bani says what Shalu did. Bani asks Shalu to do something but stop the engagement or Lakshmi will be broken. Shalu runs into Malishka and Malishka starts arguing with her. Shalu says you should say thank you as because of me this engagement is happening. Shalu says what Malishka said to the reporters and what she did and says she called the NGO women. Rishi says to stop telling lies and he knows Lakshmi did it. Shalu says to ask his heart if his wife could do something like this.
Shalu comes into the room and asks Lakshmi. Lakshmi says Rishi came here and broke my heart. Shalu asks about it. Lakshmi says because he came here because of Malishka not because of me. Lakshmi says what Rishi did. Lakshmi says how she feels about Rishi to Shalu. Lakshmi says Rishi has all the qualities that her father dreamed for her. Rishi is a partner and Charioteer in my life if he going away I feel like losing my partner and charioteer in my life. Rishi asks Malishka about what Shalu said. Malishka tries to act like she didn't know but Rishi doesn't believe her.
Shalu tries to convince Lakshmi to tell his feelings for Rishi as he also loves her. Lakshmi asks Rishi loves Malishka. Shlau points out that Rishi is angry because she signed the divorce papers and he also came to confirm and he is angry because he loves you. Lakshmi says if Rishi rejects her the whole world will laugh at her. Shalu says to not care about the world and gives courage to Lakshmi.
Malishka asks Rishi if she didn't tell to anyone that it is because of Shalu and not because of Lakshmi will he go to Lakshmi. Rishi says yes. Malishka asks if wants to do the engagement with her. Kiran comes to call them. At that time Balwindar acts like he falls almost. Rishi comes and asks if he is OK. Balwinder says some fake story and gets some money from Rishi. Kiran hurries Malishka and Rishi to come. Balwindar gives the money to Bobby and says him to keep it. Balwinder and Bobby go upstairs and think from there to shoot Rishi with the silencer but in the guests, they see the police and think that he will be in trouble if he kills him now and thinks of hurting Rishi by hurting Lakshmi. Booby asks how. Balwinder says she will from the stairs and she will have her hand and leg broken then the engagement will stop. Bobby asks how will she fall from the stairs. Balwinder asks him to bring the oil. Virendra and Ayush come to Balwindar he touches Virendra says as if he is taking Ashirvad. Virendra says there is no need to do it and walks away.
Episode ends.
Also See: