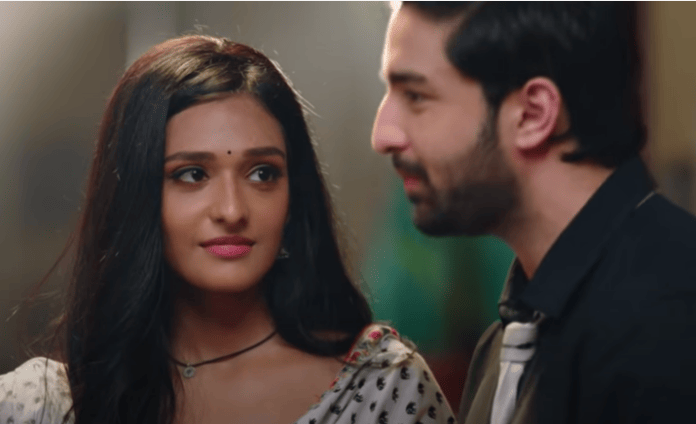 BhagyaLakshmi 31st May 2022 Written Update On TellyExpress.com
The episode starts with Virendra gets a call from Dadi. Dadi asks how is Neelam. Virendra says everything is fine she is conscious and doctor is doing dressing. Doctor comes out and says she is fine and she will be discharged today. Dadi says she heard what the doctor said. Dadi says to Sonia that Neelam is fine and is she will come in a while. Balwindar hears about it and thinks Neelam is hurt and not Lakshmi now engagement will happen. Karishma and Kiran go to see Neelam. Ayush goes to find Rishi.
Rishi asks Lakshmi she wants to say something right what is it. Lakshmi asks him why is he asking the same question again and again. Rishi gets defensive and starts shouting at her. Lakshmi tries to stop him but he doesn't and questions her what she wants to say. Rishi asks you want to say to don't do engagement as I have saved you a lot of times. Lakshmi says yes and before she talks anymore. Rishi says Malishka blames you for everything and she is right. You want to stop my engagement right give your everything. Lakshmi tries to say but Rishi doesn't let her. Rishi says I am moving on with my life with Malishka and you are my past who has to be left behind.
Karishma and Kiran talk with Neelam. Neelam says she is fine and she says to Karishma to call Virendra inside. Karishma asks why. Neelam says she wants to him about engagement as she wants to make the engagement happen today. Karishma goes to call Virendra. Kiran says it's better to talk to him alone and leaves the room. Virendra sees her and asks her how she is. Neelam says she is fine and asks where is Rishi. Rishi is shown to be walking to Neelam's room. Lakshmi is behind him and she sees Ahana is crying and she stops. Rishi comes into the room along with Malishka. Neelam says she wants to talk about engagement and says it should happen today. Virendra tries to talk to her. Neelam says to think of it as her wish. Virendra agrees and Rishi also agrees.
Lakshmi asks Ahana if she is worried about Neelam. Lakshmi tries to console Ahana and hugs her. Ayush sees it and gets in between them and says to Lakshmi to stay away from her sister. Shalu sees it and tells him to speak with respect. Ayush says it is useless to talking to her. Ayush says to Lakshmi to stay away from his sister and his family. Shalu thinks of talking to him but Lakshmi stops her.
Shalu asks what happened with Rishi. Lakshmi says what Rishi said and says he wants to move on with his life with Malishka. Lakshmi about Shalu talk about it for some time and says they should go to see how Neelam is. Lakshmi sees that Neelam is not in the room and the nurse where she is. The nurse says she is discharged. Lakshmi and Shalu think it is good that she is discharged.
Neelam comes into the house and sits down. Balwindar and Bobby talk about it. Dadi comes from between them. She goes to Neelam and asks her how she is. Sonia also comes and asks Neelam ho she is. Neelam says she is fine. Neelam asks where is the pandit. They say Pandit ji has gone. Ayush calls Pandit ji. Neelam announces to everyone that engagement will happen today. Balwindar and Bobby walk away from there before they hear Malishka's name as the bride. Balwindar and Booby think she is hurt and she still announces that today will be the engagement of Rishi and Lakshmi. Bobby and Balwindar think to stop the engagement they should steal the ring. Balwindar agrees with the idea and when they start looking for the ring he will kill Rishi in the confusion. Balwindar thinks he will take care of Rishi. The pandit Ji comes. Neelam asks to start the engagement but the Pandit Ji says the auspicious time has gone for the engagement.
Episode ends.
Also See: