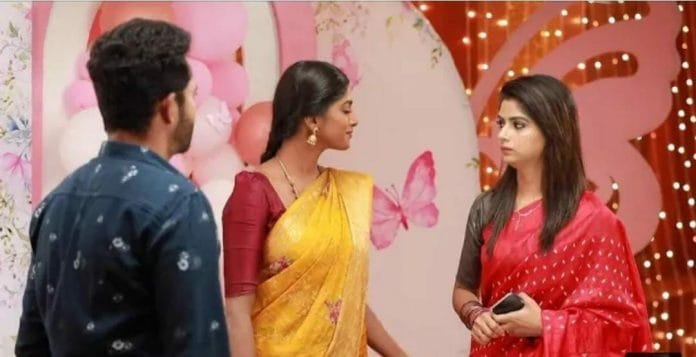 Bharathi kannamma Upcoming Story, Spoilers, Latest Gossip, Future Story, Latest News and Upcoming Twist, on TellyExpress.com
Vijay TV's popular show Bharathi Kannamma and Raja Rani serials are united for Mahasangamam to entertain it's audience. Now serial focusing on Bharathi feel betrayed!
In Today's episode we see; Soundarya returns to home and finds the house is dark. He says to Akhil why did no one turns on the light here? Akhil tells her they left Mallika here. Bharathi is angry on them so he will come late to home after roaming around with Hema. They noticed Bharathi sitting in dark there.
Bharathi says to them that they betrayed him. These many years he was blinding trusting them but what did they returned to him is betrayal. He didn't betrayed his family yet. He was a good brother and son to them but he got onli betrayal in return. They back stabbed him.
Kannamma was questioning him in front of all but his family members were staring him without supporting him. Doesn't she said she will separate Hema from him. They are well aware Hema is his everything and she is using his weakness against him. He never thought his family members will betray him. Is he looks like a fool to them.
In the upcoming episode viewers will see; Bharathi will warn his parents that he will kill himself if some try to separate his daughter from him?
Later Lakshmi will enquire Kannamma about Hema's mom? She will ignore her question and demand her to study. Lakshmi will doubt Kannamma's behaviours and decide to find out the truth.
What will happen next? When will Venba get caught? Will Bharathi unite with Kannamma?
Upcoming episode will answer to our all questions stay tune with our space for more updates.