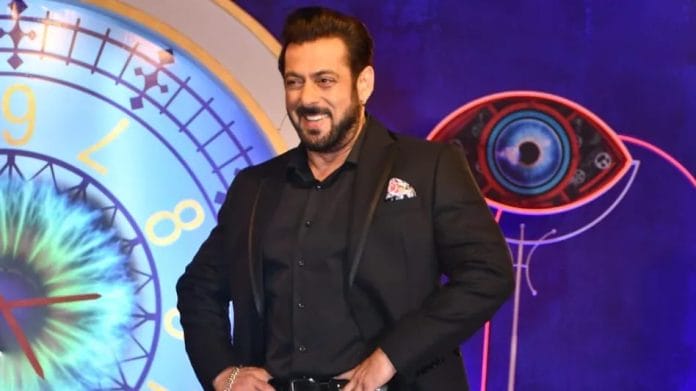 Bigg Boss 16 10th November 2022 Written Update on TellyExpress.com
Today's episode started with Day 39, 7:45 PM: bigg boss asks inmates to start the task. He says the upcoming round will be last round. Priyanka sends Gautam and Sajid to collect the gold. Shiv calls Priyanka biased. Priyanka asks Shiv to not worry about her.
Archana and Shiv argues. Buzzer rings: Priyanka counts the gold from both the teams. Bigg boss asks Priyanka to declare the winner.
Priyanka says both the team collected same amount of gold. Bigg boss asks Priyanka to choose either change Abdu or keep Abdu.
Priyanka makes change Abdu team winner. Abdu's captaincy gets over. Tina, Nimrit calls Priyanka diplomatic. Bigg boss says new captain will be selected later. He asks Abdu to take out his stuffs from the captain room.
8:15 PM: Shiv, Nimrit argues with Priyanka for her unfair decision. Ankit jumps into conversation between Shiv and Priyanka
8:30 PM: Nimrit and Shiv says Ankit has started supporting Priyanka blindly. Nimrit says Ankit fights without interest.
Later, Shiv and Archana argues with each other post former mocks her party. She asks Shiv not to bring her party name in the game. Shiv argues with Archana. Sajid tries to interrupt. Archana calls Shiv follower. Shiv says Archana is Priyanka's follower.
9 PM: Soundarya asks Abdu not to be sad. Abdu says he knows who love him or not. Shiv calls Abdu.
9:45 PM: Sajid talks with Stan, Shiv and Shalin. He says only Shiv can stand against Archana. Stan and Shalin agree with Sajid.
Shalin praises Shiv's anger control.
10 PM: Abdu looks for tissue box. He claim to Sajid and Tina that Archana took tissue box.
10:30 PM: Nimrit asks Sajid to make Abdu understand that she is much older to her for being his boyfriend. She asks Sajid to alert Abdu to not attach with her so much.
10:45 PM: Archana save tissue box for kitchen. Soundarya, Gautam and Gori support Archana in hiding the tissue boxes.
Tina asks Archana not to hide sugar. Archana claim she is saving for later.
12 AM: Tina complaint to Priyanka that Archana is hiding sugar. Shalin and Priyanka get angry on Archana for her behaviour.
Tina takes out sugar from Archana's makeup box and kept it in the kitchen. Priyanka and Shalin support Tina.
12:15 AM: Tina looks for tissue boxes. Archana says it is in the kitchen. Tina says she needs the tissue in the bathroom. Archana says tissue box will not be kept in the washroom. Tina asks Archana not to decide upon everything.
Priyanka, Nirmit and Priyanka go against Archana.
Shiv joins the talk. Archana gets angry and attacks on Shiv. Nirmit, Priyanka, Shalin, Sumbul, Tina and others go against Archana for physically attacking Shiv.
Archana says to Shiv that she will dig him if he will comment on her party. Shiv, Shalin, Tina and Nimrit demand bigg boss to take an action against Archana immediately.
Priyanka corrects Archana about getting physical with Shiv. Archana says she is not guilty. Ankit against Archana.
Archana decide to leave the house.
Tina calls Archana illiterate. Archana vents out for disrespecting her party.
Priyanka asks Archana to realize her mistake.
Sajid, Nimrit Stan, Shalin praise Shiv for not giving back to Archana.
12:30 AM: Priyanka, Soundarya, Gori convince Archana to apologize for her mistake.
Shalin stop Archana from meeting Shiv. Archana gets adamant to meet Shiv. Shiv refuses to talk with Archana.
Sumbul and Archana argue with each other. Archana wait for bigg boss decision. She decides to focus on her campaign.
12:45 AM: Soundarya, Ankit, Priyanka, Gori side Archana. Archana says she is ready to leave. She regrets her action. Archana wishes Soundarya, Gautam, Ankit, Gori all the best for their game.
1 AM: Tina and Soundarya over Archana's topic.
Bigg boss call Shiv to the conference room. He asks Shiv to explain his fight about Archana. Bigg boss highlight Shiv on provoking Archana. He further says Archana is wrong by attacking him.
Bigg boss asks Shiv to decide a punishment for Archana. Shiv asks Bigg boss to evict Archana for her behaviour.
Bigg boss calls Archana to the confession room. Archana tries to defend herself.
Bigg boss gives time to Archana to talk with Shiv. He further evicts Archana.
Shalin, Tina, Nimrit, Abdu, Stan and Sajid get happy.
Archana asks Shiv to change his decision. Shiv gets adamant.
Archana breaks down. Bigg boss refuse to listen to Archana. He asks Archana to pack her bags and come out.
2:15 AM: Archana pleads for another chance. She tries to convince Shiv. Shiv gets adamant.
Nimrit and Tina don't let Shiv to talk with Archana.
Bigg boss asks Archana to come out from the house. Priyanka takes Archana with her. Soundarya and Priyanka support Archana
2:30 AM; Sajid talk with Tina, Stan, Shalin, Abdu, Shiv. They refuse to sympathize with Archana
Archana meet the inmates and walk out from the house.
4 AM: Priyanka talk with Ankit and says today was a bad day.
Day 40 at 12:30 PM: Priyanka miss Archana. She cries. Ankit sit for Priyanka. Sajid and Gori comfort Priyanka.
3:30 PM: Shalin asks Tina to wear his jacket if she is feeling cold. Tina asks Shalin to not give her sympathy.
Nimrit apologize to Abdu. She asks Abdu to understand that they can be only friends.
4:30 PM: Priyanka read dark fantasy task.
Gori, Sumbul, Shalin and Shiv win the task.
5:30 PM: Tina asks Soundarya if she need any help. Soundarya says she don't need any help. Both argues with each other. [Episode Ends]
Also Check: