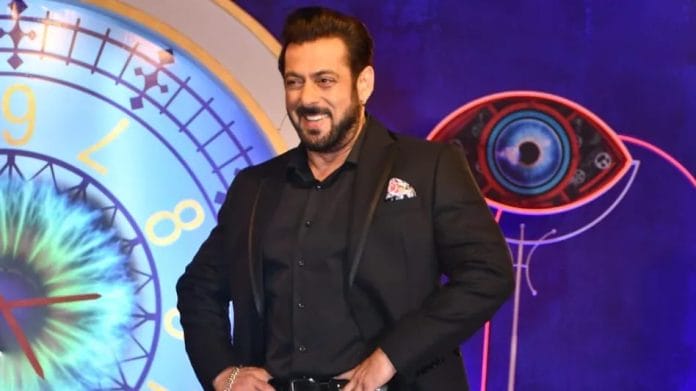 Bigg Boss 16 11th November 2022 Written Update on TellyExpress.com
Today's episode started with Salman Khan's greeting. He talked about ths week performance of the inmates.
Salman talks about Shiv and Archana's fight. He says bigg boss is intervening this time but as a viewer he is seeing too. He says he will talk about it later. Salman shows what more happened this week
Stan, Shiv talk about Shalin and Tina.
Gautam, Shiv and Stan talk with each other. Stan talks about his girlfriend and says he will first show house to her.
Abdu enjoys in the pool.
Soundarya asks Gautam if his ex will enter the house as wild card. Gautam says he don't have ex. Shiv praises Gautam's courage.
Abdu says if girl will enter as wild card, boys will be happy and vice versa.
Priyanka tease Abdu on Nimrit's name. Abdu clears Nimrit is just a friend.
Abdu confronts Priyanka about throwing him out from the captaincy. Priyanka defends herself.
Shalin says to Tina that he didn't do anything than can make her treat him harshly. Tina decides to focus on her game. She says to Shalin she wants to check on their relationship outside the house. Shalin tries to patch up with Tina.
Gautam share with Priyanka about Soundarya excited for wild card entry.
Gautam complaint Soundarya about being judgmental. Soundraya defends herself. Gautam and Soundarya argue with each other.
Gautam asks Soundarya not to teach. Soundarya calls Gautam an idiot.
Sajid asks Gautam what is bothering him. Gautam breaks down. Sajid asks Soundarya why she hurt Gautam. Soundarya apologize to Gautam. Gautam asks Soundarya to leave him as he is not well.
Tina and Priyanka argues over kitchen duty.
Priyanka calls Tina bossy. Tina share with Shalin and says Sumbul fitted in everyone's brain that she is bossy in the kitchen.
Soundarya and Gautam argue over eating food. Gautam refuse to eat the food. Soundarya insists. Shalin asks Gautam and Soundarya to argue in private else others will judge them.
Shalin asks Soundarya if she is fine. He tries to feed chocolate to Soundarya. Soundarya avoids Shalin.
Soundarya tells to Gori that Shalin is trying to talk with her. She says she will burst on Shalin for passing a comment on her.
Sajid says he changed Abdu. Shalin asks Abdu do not let anyone change him. Abdu calls Nimrit his friend.
Shiv advice Abdu not to listen to Sajid always. Abdu understands Shiv.
Shiv advice Abdu to take with Nimrit in private.
Abdu and Nimrit talks in private.
Shalin, Nimrit, Stan and Shiv talk about Archana. Nirmit says other will try to prove because of them Archana got evicted.
Stan and Shiv talk with each other. Stan says girls don't know to cook than who they survive. Shiv says their mother might cook for them.
Salman shows Arjun Bijlani and Sunny Leone performing task in the house.
Arjun and Sunny talks about MTV Splitsvilla. They explain boys' vs girls' task.
Task started with Shalin and Gori. They compete upon dance. Ankit impress Ankit.
Arjun and Sunny performs a heart task with inmates. Task started with Tina and ended with Ankit.
Arjun and Sunny gives third task to inmates. He asks inmates to give the percentage based on the tags given to them
Task started with Tina and Ankit. Tina and Priyanka argue post former claim Ankit is latter follower.
Arjun praises both the groups.
Soundarya, Gautam and Gori talk with each other. Soudarya claim Nimrit is putting an oil in the fire. Gautam and Gori agree.
Priyanka join the talk. Gori, Gautam calls Stan useless.
Priyanka and Ankit talk about others. They say people don't know about true friendship. Priyanka regret supporting Stan. She says she is too real for the reality show
Stan complaint to Gori about back bitching. He claim Gori heard the bad words about him and Sajid. Gori defend herself.
Later, Priyanka, Stan, Shiv and Ankit argue with each other.
Sajid talk with Nimrit and Tina. He says Priyanka don't have any personality and instigate fight for camera.
Salman welcome Sunny and Arjun on the stage. They talk about Splitsvilla. Arjun and Sunny promote their show.
Salman meet inmates. He calls Priyanka and Ankit to the activity area.
Salman shows audience reaction on Ankit and Priyanka relationship. Fans question Ankit and Priyanka's bond.
Fans claim Priyanka is dominating Ankit.
Salman asks Priyanka and Ankit to clear their status first. Ankit clears Priyanka is just a friend. Priyanka says she is gives more in their friendship
Salman praise Ankit's brain and school him about using his skills in the game before it gets late.
Salman asks Priyanka to let Ankit play his game. Priyanka promise Salman that she will not interrupt Ankit anymore.
Salman says to Priyanka that if she will keep stopping Ankit, she will get evicted before Ankit. He adds if both play together they can go a long way but it can be vice versa.
Salman discuss with Priyanka and Ankit. He claims both likes each other. Salman calls Ankit lucky to have a Priyanka at his side. Salman asks Priyanka and Ankit to not become liabilities to each other but try to be an asset. [Episode Ends]
Also Check: