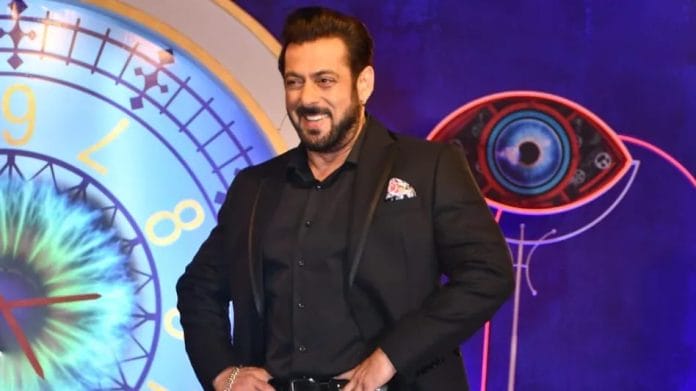 Bigg Boss 16 13th November 2022 Written Update on TellyExpress.com
Today's episode started with Day 42 at 11 PM:Priyanka and Soundarya gets excited to welcome Archana. Gautam, Ankit is equally happy.
Shiv complaint to Shalin to not always support wrong.
Abdu talks with Ankit, Gautam, Soundarya and Priyanka. He says Archana makes him angry but he understands it is a part of the game.
Ankit and Priyanka tell to Abdu that Shiv and Stan plotted against Archana.
Sajid says he still don't support the violence. Ankit, Soundarya and Priyanka defend Archana.
Tina asks Sumbul why she raised her hand. Sumbul defends herself.
Sajid claim Ankit, Soundarya and Priyanka is supporting violence. Priyanka and Sajid argue with each other. Sajid says anyone can provoke anyone. Priyanka says on house related stuff they can provoke.
Sajid asks Priyanka and Ankit how they can support Archana. Ankit asks Sajid if Shiv himself supported Archana than why he isn't confronting him. Sajid says he corrected Shiv too,
Tina and Shiv talks with each other. Tina claim Archana bad mouth about her a lot.
Sajid and Priyanka argues with each other post latter defend Archana
12 AM: Stan says Priyanka is yelling for no reason. Priynaka claim Shiv plot against Archana. Sajid, Shiv and Stan against Priyanka. Priyanka
12:15 AM: Tina, Shiv, Sajid, and Stan talk with each other. Shiv says Priyanka and Ankit bad mouth about Archana and now supporting her.
Gautam and Ankit against Shiv, Stan
12:30 AM: Sajid, talk with Ankit, Gautam, Priyanka and Soundarya. Gautam and Ankit asks Sajid why didn't Shiv defended Archana when she hold Gautam's neck.
Ankit says to Sajid that Salman Khan exposed Shiv. He says Salman felt Archana's action was not intended to hurt Shiv thus he supported her.
Stan convinces Abdu that Priyanka is trying to portray him wrong. Stan agree with Shiv.
Sajid asks Shiv why he raise his hand. Shiv says because Salman was taking the call to bring back Archana.
12:45 AM: Archana enters the house. She meets Soundarya and gets happy. Priyanka, Soundarya and Archana group hug. Stan gets disgusted. Gautam and Ankit meet Archana. Archana apologize to Sajid. Sajid asks Archana not to raise hand from net. Archana promise to Sajid.
Nimrit meet Archana. Both hug each other. Archana hugs Abdu and Shiv. Archana apologize to Shiv and Stan.
Archana says to Shiv that because of him she experienced what is called trauma. She thanks Shiv.
Archana meet Sajid and Tina too. Archana gets happy seeing her bed.
1 AM: Archana, Gautam, Soundarya, Ankit share a talk with Archana.
Shiv, Sajid, Stan and Nimrit says Archana will not cross her line this time. Shiv says now Priyanka will go to next level.
Archana asks Soundarya, Priyanka why Sajid is against her. Sajid advice Archana to move on from the past. Priyanka ask Archana to not fight with her.
Archana apologize on camera.
Archana feed the inmates. She apologize to Shiv.
2 AM: Archana dance with Shalin and Priyanka. She tells to Priyanka that she danced with Shalin to jealous Tina.
2:15 AM: Priyanka and Ankit tell to Archana that Shalin changed her bedsheet and said he was getting negative vibe because of it. Archana says Shalin told her otherwise
2:30 AM: Gautam asks Archana if she commited Shiv that she will never nominate him. Archana disagree. Soundarya and Priyanka laughs.
Archana, Gautam, Soundarya and Priyanka wish Abdu comes out from the other team.
Archana claim not Shiv rather Nimrit, Tina and Shalin planned against her.
Day 43; at 8 AM: inmates wake up sing bigg boss anthem.
Abdu asks Nimrit and Sumbul to cook fast as he is hungry.
Shalin makes Tina wear bracelet.
1:15PM: Tina, Shalin, Stan and Shiv talk about Sumbul. Tina says Sumbul sit in both the group thus she is not loyal.
Archana talk with Gautam, Priyanka and Ankit. She says other team is thinking that she got changed. Archana says all are living in illusion.
Shalin over hears Archana, Priyanka, Gautam and Soundarya's talk. He disclose to Stan, Tina, Shiv and Sumbul.
Tina says she didn't have any word with Archana.
2 PM: bigg boss call Stan, Sumbul, Tina and Shalin. He bans cigarette in the house. Priyanka, Soundarya and Archana get happy. They thanks bigg boss for his decision.
Shalin and Gautam argue with each other. Shalin takes Soundarya's name. Soundrya asks Shalin not to drag her.
Soundarya and Shalin argue with each other. Gautam gestures and disrespected third gender in the heat of the moment. Nirmit and Shalin corrects Gautam
Shiv, Archana and Soundarya enjoy together
2:30 PM: Stan and Priyanka argue with each other over lighter.
3 PM: Kid's stand-up comedian enters the house as Priyanka, Shalin and Ankit. Inmates enjoys.
3:45 PM: Nimrit, Stan, Abdu and Tina talk about Priyanka. Nimrit and Stan says Priyanka instigate the fight
Shekhar Suman presents his bigg bulletin upon children's day. He pulls inmates leg with his comedy skills.
Shekhar shows childhood picture of inmates. He also praises Priyanka's game.
5:15 PM: Shiv tells to Archana that Priyanka keep a bad heart. Both discuss about their matter
5:30 PM: Bigg boss confront Ankit and Priyanka in the confession room. He corrects Ankit about bringing Shiv and Archana's matter. Bigg boss asks Ankit and Priyanka to play the game and keep the advice in mind. Ankit apologize to bigg boss.
5:45 PM: Sajid, Abdu talks with Archana. They host talk show to entertain.
6:15 PM: Tina read MY Glam challenge. Priyanka lead the chart along with Sumbul and Nimrit.
Gautam says until Shalin will clean the washroom he will wait. Priyanka says she will not cook until cleaning is done.
Soundarya asks Shalin not to sweep floor in the evening. Shalin claim Soundarya is trying to talk with him.
Tina asks Stan how Shiv is friend with Soundarya and Gautam. Stan defends Shiv.
7:15 PM: Nimrit talks with bigg boss and share she is feeling claustrophobic. Bigg boss asks Nimrit if she is presenting her real personality. Nimrit says she is presenting real side. Bigg boss tries to comfort Nimrit.
Nimrit disclose to Shiv and Stan about her depression and anxiety issue. Shiv and Stan console Nimrit.
Tina complaint to Sumbul about ignoring her from last 5 days. Sumbul hugs Tina. Tina decides to maintain distance with everyone.
6:45 PM: Sumbul talk with Shalin over their friendship bond.
Priyanka, Gautam and Ankit talk about Shalin's fake bond with Tina and Sumbul both. [Episode Ends]