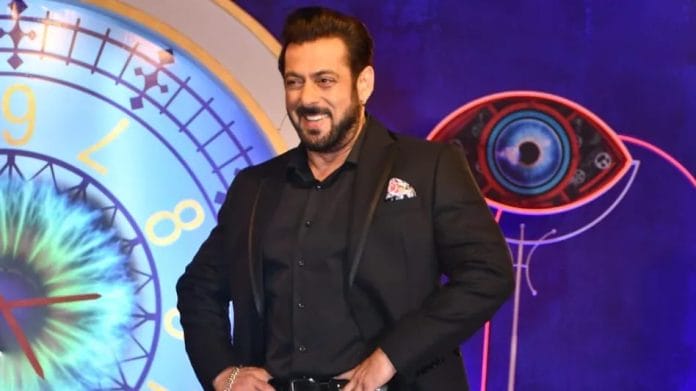 Bigg Boss 16 15th November 2022 Written Update on TellyExpress.com
Today's episode started with Day 44 at 2 AM: Tina, Shiv, Sumbul,Stan and Abdu does pillow fight.
Day 45 at 8 AM: inmates wake up and sings bigg boss anthem.
9:15 AM: Nimrit asks Archana to give flour. Archana refuse to give the flour. Nimrit says she wants flour for captain. Archana says she is ready to take the punishment. Sajid decide to nominate Archana.
Archana and Shiv argue with each other over food. Shiv indirectly comment on Priyanka. Priyanka and Shiv argues with each other
10:15 AM: Sajid tells to Stan that he will not spare Priyanka and Archana. Stan says both are jealous of Shiv.
11:30 AM: Nimrit asks Sajid to take the flour as none can say no to ring. Sajid asks Ankit to go and deal post Nimrit refuse to talk with Archana. Ankit goes to fetch the flour.
Archana argues with Nimrit over taking the flour. Priyanka and Ankit decide to give their share of flour to Sajid.
12 PM: Nimrit asks Shiv what does it mean that king will rule the house Shiv says whatever Sajid will say that will happen in the house. Nimrit asks Shiv to make Priyanka and Archana understand the same. Shiv says even bigg boss can't make them understand.
Shalin talks with Tina. He directly complaint Tina about hugging Stan. Tina defend herself. Both argues with each other.
Shalin says to Tina that she is a kid in front of him. Tina corrects Shalin.
1:30 PM: Priyanka and Archana argue over cooking. They further argue for doing kitchen duty.
Archana drag Priyanka's parent. Priyanka alert Archana about dragging her parents in the fight.
Tina talk with Nimirt and says Archana, Priyanka is arguing with each other and will reunite later. Nimrit says Archana don't get tried praising Priyanka.
Priyanka and Archana argue with each other. Shalin wonder what is going on between Archana and Priyanka.
Ankit correct Archana. Archana asks Ankit to play individually. Ankti asks Archana not to give advice to her.
Nimrit talks with Tina and Shalin and says Archana is not getting late now.
Archana and Priyanka's verbal argument continues.
Tina calls Priyanka and Archana fake.
2:30 PM: Archana talk with Gautam, Soundarya. She says Priyanka's friendship is fake. Priyanka argues with each other.
Ankit asks Priyanka not to talk with Archana anymore else he will not talk with her.
Gautam, Soundarya side Priyanka and Ankit. Archana argue with Gautam and Priyanka.
Shalin, Shiv, Stan, Nimrit and Tina, Sajid discuss about Priyanka, Soundarya and Archana.
3:45 PM: Bigg boss talks about nomination task. He says Shalin, Tina, Gautam, Soundarya, Priyanka, Ankit and Archana get nominated for the week. Bigg boss gives a chance to nominated contenders to save themselves from the nomination.
Bigg boss explains the nomination task.
Sajid become the dictator of the task.
Nimrit decide to save Shalin and Tina.
Shalin, Tina, Nimrit , Shiv and Stan talk with Archana and tries to convince her to play from their side.
Inmates make the task strategy.
Tina, Archana, Shalin, Priyanka, Soundarya decide to play fair.
Task start, Archana decide to go first. Soundarya says she will go. Majority agrees upon Soundarya.
Soundarya nominate Tina.
4:30 PM: Archana decide to go second. Gautam, Priyanka argue with Tina post she asks to let her go. Shalin tries to convine Tina to nominate Soundarya instead of Ankit. Tina decides to think.
Buzzer ring, Shalin nominate Gautam.
Priyanka nominate Shalin.
5:30 PM: Buzzer ring again; Tina nominate Soundarya.
Ankit, Priyanka and Archana get saved from the nomination.
Archana asks Soundarya to stop blindly believing Priyanka. She says she got sacred of nomination thus joined hand with Tina and Shalin.
Archana, Soundarya and Gautam decide to show the game to Priyanka.
Sajid tell to Tina that Shalin care for her. Tina says to Sajid that it is other way round.
Gautam complaint to Priyanka for flipping. Priyanka tries to defend but Gautam decide to play his own game
Sajid tries to make Tina and Shalin that they are made for each other.
Soundarya, Archana and Priyanka talk with each other. Soundarya says Sumbul is inviting everyone for her birthday. She says Ankit is invited from their group.
8:30 PM: Sajid, Sumbul and Ankit talk with each other.
Shalin gets the chicken treat for his birthday from Bigg boss.
Later, inmates celebrate Sumbul and Shalin's birthday. Archana, Ankit, Soundarya, Gautam and Priyanka sit far.
Archana asks Gautam to wish Shalin. Gautam refuses.
12 AM: Sumbul shows to Nimrit, Stan and Abdu that Shalin gave her bracelet as a birthday gift.
Tina talks with Shalin and says bigg boss is playing with her as whenever she is making a connection he is interrupting. She confesses the house is demotivating her every week.
Nimrit, Shiv and Stan talk about Shalin. They say Shalin can flip any day and go to Gautam's side. Nirmit agree. [Episode Ends]
Also Check: