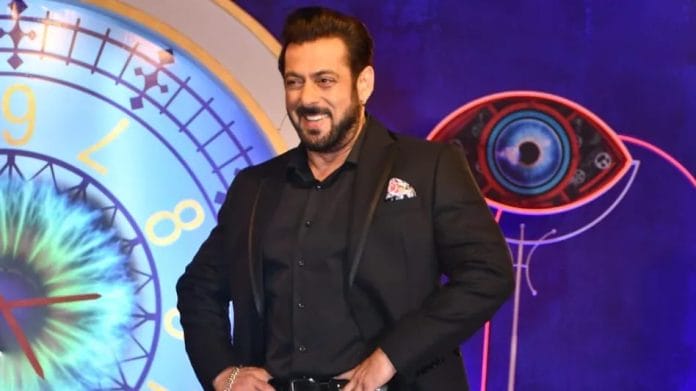 Bigg Boss 16 16th November 2022 Written Update on TellyExpress.com
Today's episode started with Day 46 at 8 AM; inmates wake up and sings big boss anthem.
Shalin bring into a light that Priyanka has a less duty to perform. Sajid decide to shuffle the duty.
Sajid makes chit to distribute the duties. Nimrit and Sumbul help.
9:45AM: Sajid puts the chits to allot the duties to the inmates.
2:30PM: Bigg boss interrupt and punishes Sumbul for helping Sajid in making chits. He gets angry on Sajd for allotting duties through chits. Sajid defends himself. Bigg boss cancel the duties given by Sajid. Sajid apologize for his mistake.
Bigg boss asks Sajid to allot the duties again. Sajid discuss the duties again.
2:45PM: Archana calls Sajid biased. She discusses with Soundarya and says she doesn't like his captainship. Sumbul gets upset. Sajid urge bigg boss to send cigarette.
Archana argues with Sajid for taking Sumbul's help in distributing the duties.
Archana and Priyanka argue over the duty. Sajid side Priyanka.
3:15 PM: Sajid asks Archana not to advice or interrupt his way of working. Archana refuse to perform the duty. Sajid throws Archana out from the kitchen post latter refuse to perform duty given by him.
Archana gets adamant not to perform. Sajid argue with Archana.
3:30 PM: Sajid throws Archana out from the kitchen duty. He asks her to do bathroom and kitchen cleaning.
Archana decide not to clean the bin. Sajid asks Archana to clean the garden and not enter kitchen.
Sajid asks Archana to clean the garden. Archana asks Sajid to see as she will clean the garden. She says she will not eat in free. Tina and Priyanka argue with Archana. Archana refuse to clean the garden and says she has already taken the shower. Tina and Priyanka speak against Archana.
Sajid asks Archana to do. Archana gets adamant. Tina and Priyanka asks Sajid to throw Archana to the jail. Sajid asks Tina and Priyanka not to give him advice.
Archana self-talk. Shalin says Archana is mentally low.
Sajid asks Archana to go to jail or he will nominate her. Shiv asks Archana to perform what Sajid is saying else he will make her cry by evening.
4:30 PM: Shiv throws Archana's clothes. Shalin decide to help Shiv. Priyanka also help Shiv.
Sajid talk with Archana and Priyanka. Ankit says Archana can't become Rakhi Sawant. Sajid says Archana has a misconception that she runs the show. Ankit says that Archana is doing deeds for the camera.
Sajid says to Archana that she irritates him a lot. He alerts her not to disrespect her.
5:15 PM: Archana sees her clothes and decide to collect it.
Shiv talks with Stan and Nimrit. He says he will return what Archana will give.
Archana collects her clothes. She puts them in closet. Shiv argues with Archana.
Gautam tells to Archana that Priyanka told to Shiv that her clothes are in closet. Archana bad mouth Priyanka
6 PM: Bigg boss gets angry on inmates for not using smoking zone. He bans the smoking area of the house. Inmates apologize to Bigg boss.
Bigg boss asks inmates to smoke in open and set an example.
6:30 PM: Shalin apologize to camera. Soundarya and Archana discuss Sajid, Shalin and other smokers got the warming before.
6:45 PM: Tina advice Sajid to apologize to camera. Sajid says he will smoke no matter what. Tina says to Shalin that Sajid has started smoking outside. Shalin defend Sajid. Tina and Shalin argue.
Tina and Shalin decide to play individually. Sumbul excuses herself from Shalin and Tina's fight.
7 PM: Tina tells to Nimrit that Shalin bad mouth her. Nimrit says Shalin exaggerate things. Tina says Shalin is affecting her game
7:30 PM: inmates gather for ration task. Bigg boss explain the task. Sajid gets an opportunity to fetch the weekly ration first.
Sajid gets an opportunity to save his share of ration.
Task starts. Abdu and Shiv starts the task to steal the ration as per the task.
8 PM: Nimrit and Stan collect the ration second.
Tina, Shalin and Sumbul get the third chance to collect the ration.
Lastly, Gautam, Soundarya, Archana, Ankit and Priyanka fetch the ration. Sajid stops Archana and says she can't collect ration after buzzer rings. Archana argues with Sajid. Sajid claim he is unbiased. He calls Archana ungrateful.
8:30 PM: Shiv praises Sajid's game. Archana talk with Gautam and says Sajid is selfish. She claims Sajid teammates were dancing in their turn. She confronts Sajid. Sajid asks Archana not to be loud with him. Nimrit tries to interrupt Archana. Archana asks Nimrit not to interrupt as she doesn't talk with follower.
Soundarya control Archana. Sajid claim Archana is provoking him. Sajid and Archana argues with each other.
8:45 PM: Archana talk with Soundarya and says shiv too went twice. She calls Sajid baised.
Tina cries in front of Stan and complaint about Shalin's behaviour towards her. She says she wants to go back to home. Shalin tries to talk with Tina. Tina walks away.
Shiv asks Shalin about his matter with Tina. He advice Shalin to apologize to Tina. Tina refuse to talk with Shali when he approach her.
Archana asks Sajid why he gave extra time to Shiv. Both argue again. Tina and Nimrit interrupt. Archana asks Tina and Nimrit not take footage
10:30 PM: Sajid asks Abdu to take milk and butter to his room. Bigg boss call Sajid to the medical room.
11 PM: inmates celebrate Shalin and Sumbul's birthday.
Priyanka talk with Ankit and says why every time left over ration goes to Sajid. She calls bigg boss biased.
Soundarya gets angry with Gautam for talking with Priyanka. [Episode Ends]
Also Check: