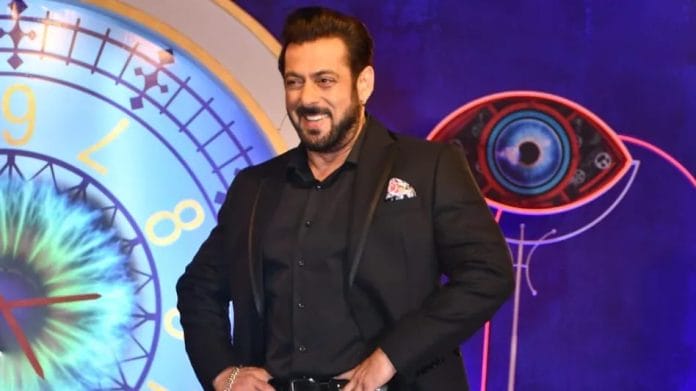 Bigg Boss 16 17th November 2022 Written Update on TellyExpress.com
Today's episode started with Day 47 at 8 AM: Inmates wake up and sings bigg boss Anthem.
11:45 AM: Shiv calls out Archana. Archana asks Shiv she will do her duty whenever she will wish too. She asks Shiv she will not hear anyone. Shiv asks Archana if she will sleep. Archana covers herself with the quilt.
Shiv informs Sajid about Archna. Sajid makes a deal and says he will give apples and milk to the one who will clean the garden area. Ankit, Gautam and Tina clean the garden area.
12:30 PM: Soundarya shares with Archana that her Parents might be worrying for her. Archana instigate against Gautam. Gautam asks Archana not to come between him and Soundarya.
Sajid asks Nimrit to go to Archana and asks politely if she is well or not. Nimrit asks Archana if she is not well. Archana says she is well and sleeping because she wants to.
Nimrit informs Sajid about her conversation with Archana. Sajid decide to punish Archana. He says he will make Archana perform her duty.
Nimrit, Shiv, Priyanka suggest Sajid about giving time to Archana. Shiv and Nimrit asks Archana to perform her duty. Archana argues with Shiv and Nimrit.
1 PM: Sajid decide to destroy Archana's stuff. Shiv, Nimrit, Shalin and Stan helps Sajid. Nimrit throws Archana's cloth in the jail. Shiv, Shalin and Stan drags Archana from her bed.
Archana is non-reactive.
Soundrya and Archana discuss about Priyanka. Archana says Priyanka has changed her side.
Sajid, Sumbul and Gautam. Sajid and Gautam laughs on Sumbul's bad knowledge on Geography.
Archana claim Priyanka and Ankit has changed the side. Gautam disagree. Soundarya says even Gautam is on other side. Gautam defend.
Abud, Stan and Nimrit talks with each other.
Priyanka asks Gautam what Archana said about her. Gautam says Archana is claiming she has flipped. Priyanka defend herself.
4 PM: Sajid and Abdu host long and short son segment with Priyanka. Priyanka's smart answers impressed Sajid and Abdu.
4:30 PM: bigg boss address inmates. He talks about captaincy task where non-favorites contender of Sajid can throw him out from his captaincy. Bigg boss explains the task. Tina, Shalin, Gautam, Archana, Sumbul and Priyanka get a chance to become the captain throwing Sajid out. Stan, Nirmit, Abdu and Shiv gets an opportunity to save Sajid's captaincy.
4:45 PM: Sajid, Tina, Shiv, Stan, Sumbul and Nimrit make a task strategy.
Archana sees her clothes in the jail and gets teary.
Tina decides to play with both the sides.
Shalin and Tina talk with Priyanka, Gautam, Ankit, Soundarya. She makes a task strategy.
Sajid put Priyanka to the jail.
Bigg boss calls inmates to the activity area. He explains the task to Shalin, Sumbul, Tina, Archana, Soundarya and Ankit.
Tina runs to read the task for Nimrit. Shalin, Sumbul, Tina, Archana, Soundarya and Ankit make a task strategy. They decide to evict Nirmit.
5:15 PM: task starts. Archana decide to pour coffee on Nimrit's clothes. Sajid put Ankit to the jail. Tina reveals the task to Nimrit. Nirmit tells the task to the Shiv. Shalin, Tina and Sumbul decide not to perform the task.
5:30 PM: Nimrit suggest Sajid to put Soundarya in the jail and bring out Ankit.
5:45 PM: Sumbul, Gautam, Priyanka and Ankit make a task strategy.
Sajid says Tina and Sumbul can be trusted but not Shalin.
6 PM: Sumbul read a task against Stan. Non-favorite contenders are asked to make Stan do a rap.
6:15 PM: Shalin, Sumbul, Priyanka, Gautam, Archana makes the task strategy but Tina fails them by informing Stan
6:30 PM: Shalin confront Tina if she is playing with him. Tina nods.
6:45 PM: Non-favourite contenders failed to evict Shiv. Sajid wins the task
7:30 PM: Gautam gets angry on Priyanka for failing to make Shiv remove his mike. Priyanka and Gautam argue with each other.
8 PM: Archana cry and share with Soundarya what others got by throwing her clothes in the jail.
Shalin confront Sajid, Nimrit, Shiv, Stan and Abdu if they don't trust him.
Nimrit asks Shiv and Stan to trust Tina. Post Shiv said he don't have trust on Shalin. Shiv says Shalin is trying to benefit both the team
9:15 PM: Nimrit read Tresemme task. Sumbul and Tina win the task.
11 PM: Archana makes an issue in the house for throwing her clothes in the jail. Sajid, Stan and Shiv gang up against Archana.
1:45AM: Tina gets the sprain. Shalin tries to help. Tina asks Shalin to leave. Stan asks Shalin to leave Tina. Shalin says he isn't doing anything. Stan abuse Shalin. Shalin gets angry. Stan and Shalin fights with each other. Sumbul takes Shalin with her. Nimrit and Soundarya take Stan.
Stan gets angry on Shalin and get physical with him with Shiv. Sumbul control Shalin. Tina gets angry on Sumbul for getting over protective about Shalin. [Episode Ends]
Also Check: