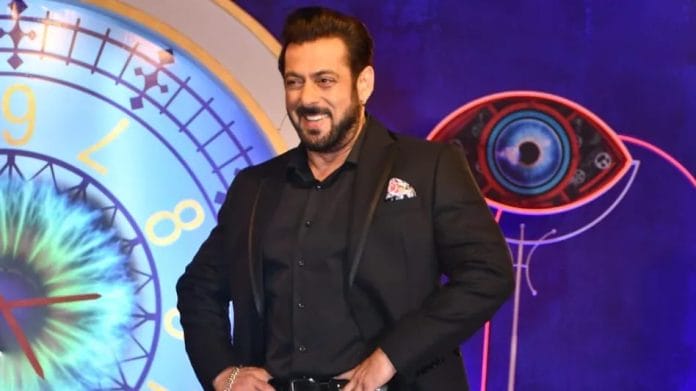 Bigg Boss 16 19th November 2022 Written Update on TellyExpress.com
Today's episode started with Salman Khan's greeting. He discuss about Tina, Shalin and Stan's fight. Salman shows the highlight.
Sajid and Shalin discuss with each other about the fight. Sajid find Shalin wrong in the fight. Shalin defend himself. He says he is taking voluntary exit. Sajid says he will cut his thumb if Shalin will make an exit.
Priyanka talks with Shalin and says Tina is proving the loyalty to Stan and team for the game. Shalin agree.
Sajid, Stan and Shiv discuss about Shalin and Tina.
Shalin gets teary thinking what he is doing in the show. Sumbul hugs Shalin.
Sajid says to Archana that as a captain he has a duty for all. Archana says he is biased. Sajid gets angry. Soundarya asks Sajid to complete his word. Archana and Sajid argue with each other.
Archana says to Sajid that he is rich and don't know about household work. Sajid get angry on Archana for calling him rich. Soundarya takes Sajid to the side.
Sajid urge bigg boss to throw him out from the house. He gets pissed off with Archana.
Sajid regret his decision of making an exit. Soundarya, Sumbul console. Tina passes by. Shalin wishes Soundarya stays in the game. Shalin praises Soundarya for calming him down.
Gautam says to Abdu that life is beautiful but people make it shit. He gets teary. Abdu console Gautam.
Shalin praises Soundarya for being his calming factor. Tina asks Shalin not to fake for his sanity.
Soundarya asks Shalin and Tina to talk. Shalin refuse to talk with Tina. Tina and Shalin argue with each other.
Tina says she will fix it. Shalin claim Tina used him. Tina defends herself.
Tina claims she likes Shalin and he knows it. Shalin laughs.
Tina claims she loves Shalin but Sumbul is interrupting her. Sumbul argues with Tina.
Tina asks Sumbul to leave the house with Shalin if she claims to be a best friend.
Shalin asks Sumbul not to bother with Tina's word. He says audience seeing whether they love eac other or not
Tina claim Sumbul is not giving her space with Shalin. She further talks with Nimrit and says Sumbul is checking upon when Shalin was taking clothes for her.
Abdu asks Shalin to be happy and go.
Stan, Shiv laugh.
Sajid asks Tina if Shalin if making her feel guilty for his decision. Tina says yes. She further says Sumbul is not letting her talk with Shalin rather she is provoking him more.
Salman says Shalin wants to go to home and he is most welcome.
Salman lashes out inmates. He says their parents might be proud of them.
Salman says audience is laughing on Ankit as he made the statement that he will not participate in the game. He further discuss about Shalin and Stan's fight.
Salman says in Shalin and Stan's fight few wanted to benefit the situation. He says those few don't need to be in the discussion today.
Salman asks the one to sit separately who think they jumped into the fight of Stan and Shalin. Priyanka and Ankit get up.
Salman says Ankit and Priyanka are understanding. He add even Sumbul jumped into the fight when it was between Tina, Shalin and Stan.
Sumbul and Tina give their justification. Salman says Sumbul only thinks she is Shalin's protector and follower.
Salman says Sumbul is obsessed with Shalin. Tina agree with Salman.
Sajid says Sumbul has a crush on Shalin. Salman says even Shalin knows it. Shalin defends. Salman says Shalin is responsible for giving advantage to Sumbul.
Nimrit agree with Salman. She says Sumbul is obsessed with Shalin. Shalin asks Salman not to blame him.
Tina tells to Salman that Sumbul is obsessed with Shalin thus she failed to talk with him. Salman agree with Shalin. Salman says Sumbul was trying to protect Shalin from Stan. Shalin laughs. Salman corrects Shalin. He asks Sumbul to go and sit with Priyanka and Ankit.
Shalin give his explanation to Salman on his fight with Stan. He further says Sumbul is kid to her. Salman refuse to believe Shalin.
Salman asks Shalin to stay away from Sumbul as she is getting obsessed with him. Shalin decide to follow Salman's advice.
Salman gets angry on Sumbul for not giving 5 mins to Tina and Shalin. Tina says Sumbul stand outside the washroom if Shalin is inside.
Sumbul says she doesn't want to be in the house. Salman asks Sumbul to leave as none is stopping her. Sumbul says if her friendship is portrayed wrongly with Shalin than she wants to leave. Salman asks Sumbul to leave.
Shalin talk in English. Salman asks Shalin to speak in Hindi.
Salman asks Shalin if he want to leave and aware of the clauses too. He further discuss about Stan and Shalin's fight.
Salman takes out his blazer while discussing about Shalin and Stan. He asks Shalin if anyone blamed him for the incidence. Salman gets angry on Shalin. Shalin breaks down. He agrees that he is losing his plot.
Salman blame Stan for starting the fight. He also confronts Shalin about making a decision to make a voluntary exit. Salman says to Shalin that it is his loss if he wants to go.
Salman asks Shalin to use his brain and react only with calm mind.
Salman asks Shalin to show his art instead of showing his over smartness. He further asks Stan to bear the abuse if he courage to give it.
Stan gets nominated for upcoming 4 weeks. He realises his mistake. Salman asks Stan if he is sorry than why he isn't apologized to Shalin.
Shalin says either he or Stan will go and it is final. Salman asks Shalin to go by taking his responsibility and not blame Tina.
Shalin asks Salman who his Tina to judge? Salman explain to Shalin.
Soundrya and Archana talk with each other about Priyanka. They says Priyanka catalyst the fight.
Tina comfort Shalin. Shalin gets angry on himself. Tina hugs Shalin. Salman asks Ankit to take everyone where Shalin and Tina are hugging.
Stan owns his mistake in front of Salman. Salman asks Stan to apologize to Shalin. Stan apologize to Shalin.
Salman advice Shalin to be a listener too. He welcomes Ayshmaan Khurana and Jagdeep Khurana on the stage.
Salman promote their upcoming movie. Ayushmaan and Jagdeep meet inmates. They perform a task with them.
Salman confront Priyanka about jumping into fight. [Episode Ends]
Also Check: