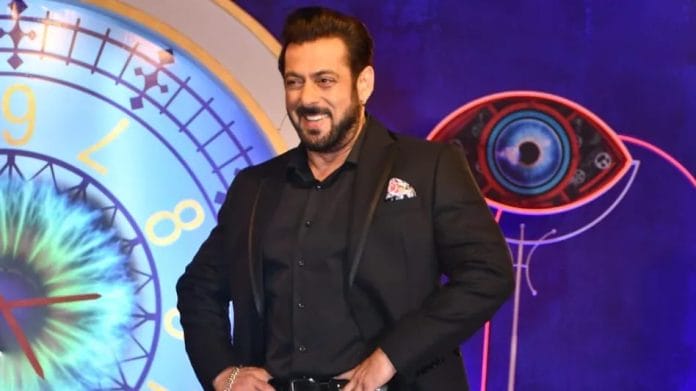 Bigg Boss 16 21st January 2023 Written Update on TellyExpress.com
Today's episode started with Salman Khan's greeting. He discuss about ticket to finale week. Salman laughs on Sumbul's explanation on TTFW. He says Nimrit is so far captain of the house. Salman says this week bigg boss asked the inmates to tell which contenders have set the narrative for one another. He shows the performed task.
Archana takes Tina's name and claim she has set the narratives in the house. Tina defends herself.
Shalin takes Tina's name. He says Tina has set narrative mostly in his mind. Tina says Shalin is a child.
Priyanka and Tina take Shalin's name. Tina says Shalin has tried to instigate herself towards Stan and Shiv. Priyanla says Shalin talked behind Soundarya's back.
Shiv says Shalin tried to set the fake narrative for Soundarya. Nimrit took Priyanka name. Priyanka defend herself.
Sumbul takes Tina for setting narrative for her that she had feelings for Shalin. She says she has spread in the house about it. Tina says even Salman corrected her. Sumbul claim it was Tina who has started the talk.
Shalin claim Tina has said that Stan is famous and they should befriend him. Tina says she wasn't aware of Stan before. Shalin claim he has a proof.
Stan takes Shalin's name and says he sets a wrong narrative for others.
Soundarya takes Tina and Shalin's name.
Shalin clarifies to Stan that Tina has told him, he has fan following thus wanted to befriend him.
Tina says to Priyanka that Shalin is now trying to manipulate words. She talks with Stan and says Shalin wants to bring tiff between their friendship.
Stan says to Nimrit that both Shalin and Tina are explaining him. Nimrit says both Shalin and Tina are same when it comes to bitch about others.
Shalin asks Shiv how everyone didn't recognized Tina used him for the game. He further claim he has always praises Shiv and Nimrit's bond. Shiv says to Shalin that he has always flipped whenever he trusted him. He says he don't trust both Shalin and Tina.
Salman says Tina and Shalin got the maximum vote. He says fans know everything. Salman meet inmates. He says he will want to share a talk with Archana as she has said weekends are confusing. Archana predicts she will not get scolding. Salman asks Stan to bring a gift for Archana.
Salman give rose to Archana. He wishes Archana gets desired MP. Salman asks Archana why she wasn't active this week. Archana says she was afraid of scolding thus she was silent.
Salman says when everyone claim Archana is not a liar. He asks Nimrit why she didn't believed when Archana told her about the conversation with her father. Nimrit defends. Salman tell to inmates that Archana was right when she said Nimrit's father asked her to break the mandali by teaming with Soundarya and Nimrit. Nimrit is shocked.
Salman discuss about Tina and Shalin. He claim both has talked many things about each other and has set the narrative.
Salman says Tina and Shalin's conversation was so sensitive but they brought the talk as they were left with no option. He further asks Tina and Shalin to re-talk the same topic and get it done and dusted.
Salman asks Shalin and Tina to start. Shalin and Tina talks about their recent fight. Salman discuss about Shalin's comment on Tina's character. Shalin defend himself.
Shalin claim Tina provoked her by bringing his ex-wife. Tina claim Shalin has character assassinated her. She says Shalin was threatening her.
Salman tell to Shalin that his ex-wife got a life partner. Shalin gets happy. Salman says his genuinely happy for his ex-wife but was bitter when Tina moved on.
Shalin says it was odd when Tina immediately dancing with Shiv and ignoring him. Salman side Tina.
Salman exposes Tina's conversation with Shalin before coming to Bigg boss. Tina says Shalin has called Sajid and Gautam. Shalin defend himself and talks about his conversation with his PR.
Salman tells Tina has claimed Shalin has said things about Soundarya. Soundarya argues with Shalin about targeting her character.
Salman says Tina has set the false narrative towards Soundarya. Soudnarya breaks down. Salman asks Soundarya to speak up. Soundarya says she is sick and tired of Tina.
Salman confront Tina if she was aware of Shalin's game then she was deliberately playing along. Tina defends herself.
Salma asks inmates if they think Tina is innocent. Tina says she isn't saying she is innocent.
Salman says Shalin is destroying his own image in the house.
Salman confront Priyanka about her fight with Shalin. He says Tina jumped into the conversation. Salman asks Priyanka why Tina discussed about Shalin off lately. Priyanka explain Tina and Shalin had a fight. She says Shalin keeps blaming Tina for everything.
Tina breaks down. Salman asks Tina and Shalin to deal with their feelings. Shalin defend himself. Salman says Shalin will get screwed if he brings the topic of him and his wife.
Salman asks Priyanka to think what he just questioned. He claim Tina is using Priyanka in her mess. Nimrit says Tina used her and Sajid too.
Salman says Tina crossed limit by exposing Shalin. Tina breaks down and asks Salman to free her from the house.
Tina breaks down. Priyanka console Tina.
Shalin tries to defend himself. Shiv claim Shalin tries to call his PR too.
Tina says the show is not for her. Priyanka console Tina.
Shalin tries to talk with Tina. Priyanka asks Shalin to talk with Tina later.
Stan, Shiv discuss about Nimrit's father.
Shalin talks with Shiv and says Priyanka is interfering in his matter. Shiv asks Shalin to stop going to Tina.
Tina demand bigg boss to let her go home. Shalin tries to talk with Tina. Tina ignores Shalin.
Salman welcome Sajid Khan on the stage. Both share the talk. Abdu Rozik join Sajid and Salman on the stage.
Sajid claim Shiv, Stan and Abdu is only mandali member. He wants to see Shiv or Stan as a winner.
Abdu and Sajid perform long Son and short son show with Salman.
Salman welcome astrologer Sourish on the stage. He shares a talk with him.
Salman welcome Ekta Kapoor and a director. [Episode Ends]
Also Check:
https://www.tellyexpress.com/bigg-boss-16-20th-january-2023-written-update/