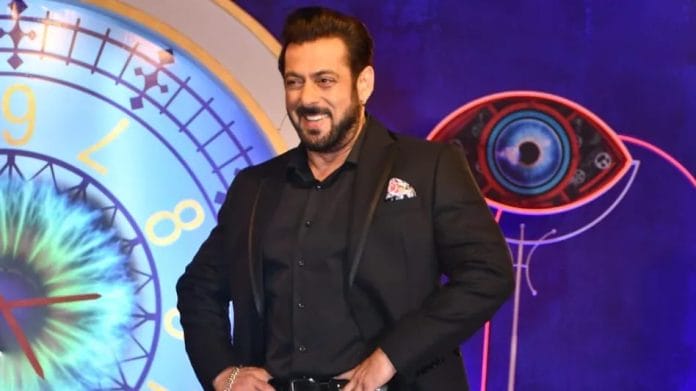 Bigg Boss 16 21st November 2022 Written Update on TellyExpress.com
Today's episode started with Day 50 at 9:15 AM: Soundarya share with Archana about Priyanka. She says Priyanka didn't trusted Gautam. Soundarya says she realised Gautam didn't hugged her back while going. Archana sas she too noticed. Soundarya and Archana end up claiming Gautam planned the love angle for the game.
Archana further says Tina is clever. She says Tina has 100 Shalin like along with her.
Soundarya asks Shalin as a guy what he think about Gautam's action while he was leaving. Shalin says at that moment it felt Gautam was done with her. Soundarya asks Shalin not to discuss it further especially with Tina. Shalin assures Soundarya.
Bigg boss inform Sumbul that her father is not well thus they are allowing her to speak to him. Touqeer Khan asks Sumbul to show Tina and Shalin their place on Nationa TV. Sumbul decide to follow her father instruction. She asks Mr. Khan if he is not angry with her. Mr. Khan shows his believe on Sumbul. Bigg boss says to Sumbul that they allowed her to talk with her father under unfavourable circumstances but the talked they shared was not worthy. Sumbul apologize to Bigg boss
12:45 PM: Sumbul asks Sajid to change her room. She further asks Sajid to support her in becoming captain. Sajid asks Sumbul why she fears nomination. Sumbul says she isn't. Sajid asks Sumbul if she don't trust her fans. Sumbul salute her fans. Sajid asks to focus on the game.
2:15 PM: Shalin and Tins talk about Sumbul. They further discuss about Soundarya and Gautam. Shalin tell to Tina about Soundarya asking his review on Gautam's reaction. Tina is surprised why Soundarya wants Shalin to talk about Gautam's reaction.
5:45 PM: Shiv and Nimrit discuss about Tina and Shalin's relationship. They say both Tina and Shalin are doing for the game.
8:30 PM: Shalin and Soundarya discuss about Tina and Shalin's fake relationship.
Soundarya says makers will take their color faces in top 5. Archana denies.
9:15 PM: Sajid refuse to give captaincy to Tina. Shiv discuss with Sajid about Tina and Shalin. Sajid says this week Tina will go out.
Shalin and Soundarya talk with each other.
Day 51 at 8 AM: inmates wake up and sings bigg boss anthem.
8:30 AM: Soundarya asks Shalin to give her almond milk if he wants to befriend him. Shalin goes to bring the almond milk. Priyanka laughs.
Shalin asks Soundarya to finish before Tina learns about the same.
8:45 AM: Shalin tells to Tina that he tricked Soundarya by mixing water in almond milk. Tina is surprised.
9 AM: Archana asks Shalin to pick the paper else audience will think it is script. Tina asks Archana not to talk non-sense as it is her prescription. Archana and Tina argues with each other.
9:30AM: Tina asks Shalin not to entertain Archana. Tina calls Archana annoying. She gets angry on Shalin for entertaining Archana.
Shiv asks Shalin why he is doing time pass with Archana.
9:45 AM: Shalin apologize to Tina. Tina gets angry on Shalin for not avoiding Archana.
Shalin and Archana argue with each other. Soundarya asks Shalin if he fear Tina. Shalin says he fear a lot. Soundarya asks if something is brewing between them. Shalin says why she wants to know.
Soundarya says because she doesn't want to come between them.
10:15 AM: Archana and Soundarya talk about Shalin and Tina. Soundarya says she don't understand why Tina wants to talk with her. Ankit says Shalin and Tina is ignored in the other group thus they want to fetch vote from their side. Soundarya agree.
10:45 AM: Soundarya urge bigg boss to start the treadmill. She miss Gautam.
Tina talks with Shiv and Stan. She says post Gutam left, Soundarya is after Shalin
2:30 PM: Shalin tell to Tina that Soundarya was asking their relationship status. Tina alerts Shalin about Soundarya.
Shiv irritates Abdu. Abdu complaints to bigg boss that Shiv and Stan is treating him like a baby. Nimrit calls Abdu. Abdu refuses to listen to Nimrit.
Shalin upset Nimrit. She gets angry on Shalin for making fun of her and Abdu's relationship. Shalin apologize to Nimrit.
4 PM: Soundarya says Sajid pacifies Tina and Shalin. Bigg boss gathers inmates in the living room.
He talks about captaincy task. Shiv, Nimrit, Abdu is asked to compete in captaincy task. Bigg boss explains the captaincy task.
Sajid become the dictator of the task.
4:15 PM: Nimrit discuss with Sajid, Stan, Shiv and asks her to let her win the task. Sajid makes the task strategy.
Task start with Priyanaka. She gives task to Nimrit to do pushups. Bigg boss evict Nimrit from the task for taking out her innerear.
4:30 PM: Archana give tasks to Shiv to eat salt. Sajid cancel the task.
Shiv takes up the challenge. He says Tina is playing from both the side.
Ankit gives tasks to Abdu. Sajid helps Abdu. Ankit quit the task.
Shalin, Soudarya and Tina are asked to decide a captain amid Shiv and Adbu.
Shiv becomes the new captain of the house.
6:15 PM: Sajid asks Shiv to save Tina. Shiv decide to save Nimrit, Tina and Shalin.
6:30 PM: bigg boss asks Shiv to choose only 2 favourites this time. Shiv chooses Nimrit and Tina.
Abdu asks Ankit why he gave a task to kiss Sajid 15 times. Ankit says it was a fun task.
7:30 PM: Shiv and Archana makes the task strategy.
Archana gets angry on Tina and Nimrit for not covering the food in the kitchen.
Archana talk with Priyanka and Ankit. She says Tina is hugging Shalin for camera thinking audience like such things.
11:45 PM: Nimrit and Shiv asks Tina to change her bedsheet. Tina refuses. [Episode Ends]
Also Check: