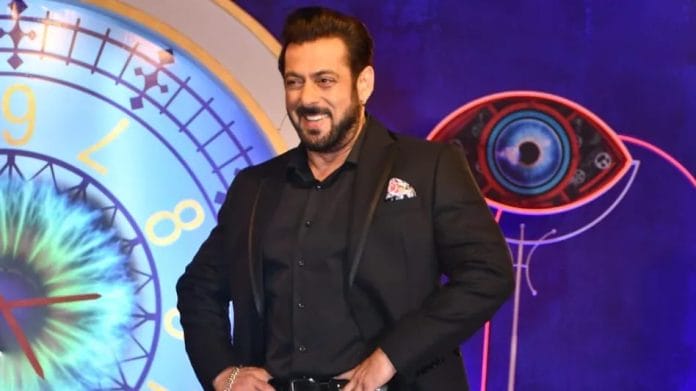 Bigg Boss 16 2nd November 2022 Written Update on TellyExpress.com
Today's episode started with Day 31 at 8AM: Ankit tries to talk with Priyanka. Priyanka asks Ankit not to suffocate her. She asks Ankit not to get close to her on National TV. Ankit asks Priyanka to talk. Priyanka asks Ankit to stay away. Ankit gets angry on Priyanka. Priyanka gets teary.
Abdu teases Soundarya. He pulls her leg on Gautam's leg. Soundarya fear her father.
Sajid confront Priyanka. He praises Ankit. Priyanka says Ankit don't like to be around people and can survive alone. Sajid says Ankit stands by her. Priyanka says to Sajid that he doesn't know about Ankit. Sajid asks Priyanka not to over react.
8:30 PM: Abdu, Nimrit and Shiv talks with each other. Sajid says to Ankit that Priyanka is doing over. Ankit decide to ignore Priyanka.
Priyanka asks Ankit what happened. Ankit replies rudely. Priyanka asks Ankit not to throw attitude. Ankit and Priyanka argue with each other. Priyanka asks Ankit not to keep any hope from her. Ankit says he never keep any hope from her. He asks her not to poke him else he will open past in front of camera. Priyanka asks Ankit not to blackmail her. Ankit claim Priyanka doesn't except her mistake. Priynanka decide not to talk with Ankit anymore. He cries.
Priyanka asks Gori if there any spare bed for her. Gori, Sajid console Priyanka.
Priyanka cries that Ankit is claiming that he will open her secret. She says she don't have any secret.
11:30 PM: Sajid talk with Ankit. He says Priyanka is upset because he said he will open her secret.
Priyanka tells to Nimrit that Ankit didn't speak to her from 5 months but before entering the house he called her. Sajid asks Ankit to console Priyanka.
Ankit console Priyanka.
Shalin, Tina, Nimrit and Sumbul talk about Priyanka and Tina. Tina says Priyanka and Ankit share an intimate relationship as they are stick to each other all day long.
Shalin and Nimrit say Ankit and Priyanka display themselves. Gautam and Ankit share a talk with each other
12:45 AM: Ankit talk with Priyanka. He apologizes to Priyanka. Ankit give a game advice to Priyanka.
Day 31 at 8 AM: inmates sing Bigg Boss anthem.
8:45 AM: Archana and Shiv talk with each other. Abdu joins the talk. Archana says people out here fake their relationship. She claim attachment in the house is mistaken as love.
1 PM: Shiv asks Stan what happened to him. Sajid asks Stan what is wrong with him. Stan refuses to speak. Abdu tells to Sajid and Shiv that something is bothering Stan.
Shiv says he doesn't understand why Stan is distancing himself from them.
2 PM: Bigg Boss fire Gautam from his captaincy. He scolds Sumbul for receiving the telephone on Gautam's behalf. Bigg Boss scolds Archana too for coming late to the living area. Archana apologize.
Bigg boss fire Gautam for speaking in English and only concentrating on Soundarya.
Bigg boss return house ration. Inmates get happy.
Bigg boss tells about the upcoming task. Nimirit gets nostalgic seeing the courtroom setup.
2 PM: Nimrit asks Shiv if he had a talk with Stan. Shiv says Stan is only ignoring him. Shalin urge Bigg Boss to send chicken for him.
Gautam says to Gori that Shiv and Nimrit is making strategy.
2:30 PM: Shiv cracks a joke. Stan, Gautam and
2:45 PM: Task starts. Ankit and Gori becomes the judge of the task. Bigg Boss asks Ankit and Gori to express their views.
Nimrit and Stan becomes the lawyer. Gautam is called in the witness box. Bigg Boss explains the task. Stan becomes Gautam's lawyer. Nimrit becomes the defender.
Task start; bigg boss says Gautam and Soundarya's relationship is for the game. He asks Nimrit and Stan to fight on this matter.
3 PM: Nimrit and Stan make the task strategy.
3:30 PM: Bigg Boss calls Soundarya to the witness box too. He scolds Soundarya for speaking in English and also speaking in Gautam's ear. Bigg Boss punishes Soundarya and decides not to send vegan ration for her. He also cut the ration from the house. Shalin and Tina gets disgusted.
Nimrit and Stan argue over Gautam and Soundarya's relationship.
Ankit and Gori listen to Nimrit and Stan. Nimrit tries to prove Gautam and Soundarya's relationship is fake. Stan sides Gautam.
Sajid talks in favour with Gautam and Soundarya.
3:45 PM: Nimrit calls Shiv in the witness box. Shiv speaks against Gautam. Gautam exposes Shalin and says he advised him to make a love angle as it works for Bigg Boss. Tina is shocked post Gautam claim Shalin is faking his friendship with former.
4:15 PM: Nimirt calls Archana. Archana speak against Gautam.
Stan calls Soundarya to prove Gautam innocent. Soundarya speaks in favour of Gautam.
4:45 PM: Ankit and Gori tell their decision in favour of Gautam. Stan wins the case.
Housemates win the ration back.
5 PM: Inmates collects the ration. Stan guides Abdu to keep the ration in their room.
Nimrit, Shalin and Tina say Ankit took the biased decision. Shalin tells to Tina and Nimirt says that Guatam wants to be in the house for money.
Abdu encourages Gautam and Soundarya.
5:30 PM: Archana asks Sajid and Ankit to do cleaning also if he is doing dishes. Sajid gets angry on Archana. Shiv side Sajid.
6 PM: Bigg Boss fire Stan, Ankit and Gori. He assign Tina and Priyanka as judges. Soundarya becomes Gautam's lawyer.
Bigg Boss asks lawyers to prove Gautam and Shalin's friendship and fight is for footage.
6:15 PM: Soundarya makes the task strategy. Gori, Stan and Shiv talk with eachother. Gori and Stan claim post Nimrit started to sit in their team, Shiv has changed. Shiv defends himself. Shiv and Stan argues with each other.
6:45 PM: Shiv asks Stan not to give him attitude. Stan gets angry. Task started with Shalin.
7 PM: Gautam defends himself. Nimrit tries to prove that Gautam's friendship is fake towards Shalin
Soundarya tries to defend Gautam.
Tina and Priyanka discuss the verdict. Nimrit wins the task.
Soundarya calls Bigg Boss biased. She claim Bigg Boss deliberately kept Tina as judge.
7:45 PM: Shiv, Sajid, Stan and Gori try to clear their misunderstanding.
Shalin and Guatam argue with each other post latter claim that he isn't faking his friendship for camera.
9:15 PM: Shalin says he is hungry. He looks for his chicken. [Episode Ends]
Also Check: