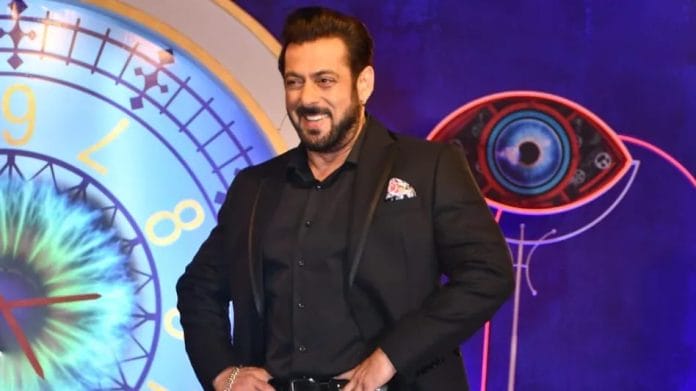 Bigg Boss 16 30th October 2022 Written Update on TellyExpress.com
Today's episode start with Day 28 at 8 AM: inmates wake up and sings Bigg Boss anthem in a chorus.
10:30 AM: Abdu cries for liquid. Archana ask if he wants black coffee. Abdu refuses to take. Shiv says to Abdu that they have been robbed because of captaincy.
10:45 AM: Gautam urge bigg boss to send the ratio for the one who has to take their medicines. Sajid shared with Abdu that he wants to hit Gautam. Gautam tries to talk with Sajid. Sajid asks Gautam to stay away from him
11 AM: Gautam tell to Soundarya about Sajid's behaviour. Soundarya asks Gautam to not react. They further talk about Tina and Shalin's friendship.
Gori tell to Shiv and Stan everyone is talking about Sajid destroying bigg boss property and was not punished. Shiv says inmates will now target Sajid. Sajid give chocolates to Shiv, Stan and Gori.
Bigg Boss gives Gautam an opportunity to look after daily ration. He asks Gautam to fetch the ration from store room.
11:30 AM: Nimrit complaint to Soundarya about being chill when Gautam took the decision. She claim Soundarya said ration will come next week there is no big deal. Soundarya and Nimrit argues with each other.
Soundarya says Nimrit and Tina have an agenda to target her.
11:45 AM: Gautam, Shalin and Soundarya decide to distribute ration. Gautam gives egg box to Shalin. He further decides with Soundarya to cook food for other.
Shalin asks Bigg Boss to consider his medical issue and provide him required protein for survival.
12:15 PM: Sajid tak about breaking the bottle. Shiv and Stan asks Sajid to calm and don't leave them
Nimrit, Tina discuss about Sajid's anger.
Soundarya plead Sajid to have breakfast. She apologize Sajid asks Soundarya not to feel sorry on Gautam's behalf.
Nimrit decide to talk with Soundarya about not discussing ration with them. She claim Gautam should discuss with inmates about the ration.
Priyanka learn from Gautam that Shalin took 12 eggs. She find Shalin's decision wrong.
Sajid and Shiv decide to go on food strike along with Stan, Gori and Abdu.
12:45 PM: Priyanka argues with Shalin for accepting egg tray without thinking about others. Shalin asks Priyanka to not make the issue unnecessarily.
Gautam asks Priyanka not to vent as he will give eggs to her if she wants.
Shalin asks Priyanka to talk with respect with him. Priyanka and Shalin argue with each other.
1:15 PM: Nimrit says to Gautam that as a captain he can show ration to all. Gautam says he will not show. Nimrit and Gautam argue with each other.
Nimrit says to Gautam that he has lost it. She claim Gautam's spokesperson isn't allowing him to talk with anyone.
Soundarya and Nimrit argues over Gautam. Gautam side Soundarya.
Shiv says to Stan and Gori that Shalin flipped after committing that he will not take the ration. He says everyone flipped.
1:30 PM: Shiv asks Gautam why he didn't discussed about ration with all. Gautam defend himself.
2:30 PM: Shalin and Tina talk about Shiv. Tina says Shiv is targeting them to gain camera attention. She says she can't play dirty like Priyanka because she has earned fame outside.
Sajid talk with Ankit and says he will not have food until Gautam will get fired from captaincy. He add even Shiv will not have food. Sajid, Shiv decide to go on a hunger strike.
3:15 PM: Abdu wobble around because of hunger. Soundara laughs.
Bigg Boss confronts Shalin in conference room. He asks if he is doing acting or playing real. He asks inmates to tell amid Sajid, Archana and Shalin whose reaction on Gautam's eviction was genuine. Nimrit, Tina, Shiv, Priyanka, Gautam find Archana and Sajid's reaction genuine.
Bigg Boss says Shalin is not playing genuine. He asks Shalin to play real as Bigg Boss is a reality show. He further asks Shalin to take his chicken and stop demanding on every camera. Bigg Boss asks Gautam and Shalin to stop demanding food on others behalf.
5 PM: Archana, Priyanka asks Shiv why Shalin is doing acting. Shiv says for camera.
Gautam and Soundarya decide to prepare the food for all.
Stan, Abdu, Gori and Shiv discuss about Shalin.
Nimrit and Tina ask Shalin if he is fine. Shalin says he isn't bother if everyone took his gesture wrongly.
Soundarya asks Abdu to eat. Abdu decides to support Sajid, Shiv, Stan and Gori on their hunger strike.
5:30 PM: Shalin complaint Gautam for taking his reaction wrongly. He asks Gautam not to expect anything in return from him. Gautam argues with each other.
5:45 PM: Abdu, Shiv, Sajid and Stan sit together.
6:15 PM: Gautam and Soundarya talk about Sajid, Shiv's hunger strike.
Shalin talk with Sajid. He gets disappointed with Gautam's reaction on his action.
6:45 PM: Priyanka help Soundarya in the kitchen
7 PM: Gautam asks Sajid, Shiv, Stan, Gori to gather in the living area to discuss the duties. Sajid, Stan, Nimrit, Archana, Abdu and Gori refuse to join the meeting.
7:15 PM: Sajid, Stan, Nimrit, Archana, Abdu and Gori refuse to perform any duty given by Gautam.
Gautam and Sajid argue with each other. Sajid says to Gautam that until he will snatch his captaincy, he will not eat.
Gautam tells to Soundarya that Sajid is getting on his nerves. He says he isn't sorry for his decision
8 PM: Abdu eats. He asks Stan to eat too. Stan and Shiv refuse.
Bigg Boss asks Sajid and Nimrit to come to the confession room. He asks Nimrit and Sajid why they are upset.
Sajid says he took a stand for not having food until Gautam is fired as a captain.
Bigg Boss asks Sajid to perform a secret task with Nimrit, Shiv, Stan, Gori and Abdu. He says with the task they will make Gautam realize that he took a wrong stand
Sajid and Nimrit accept the challenge. They both make the task strategy
Gautam and Shalin clear their misunderstanding.
8:30 PM: Sajid and Nimrit tell to their co-contenders about the secret task.
8:45 PM: Shiv, Stan, Abdu, Gori, Nimrit perform the task. Ankit tell to Sajid and others that Shalin and Gautam is together
9:30 PM: Shiv and Gori decide to continue the secret task.
Gautam tells to Sajid that he respect him. Sajid praises Soundarya for standing by Gautam.
Shiv and Gori likes the task.
Bigg Boss alert Gautam and Soundarya for speaking in English.
10:15 PM: Bigg Boss calls Abdu, Stan, Nimrit and Sajid to the confession room. He asks them to have pizza and continue the secret tas.
10:45 PM: Priyanka advice Ankit to be vocal more. Ankit says he hates diplomatic person.
Tina asks Sajid to have food. Sajid asks Tina not to force him to eat.
11 PM: Bigg Boss addresses inmates. He says they earned their daily ration back
11:45 PM: Sajid vomits. Shalin, Tina worry about Sajid
1 AM: Abdu sings a song. [Episode Ends]
Also Check: