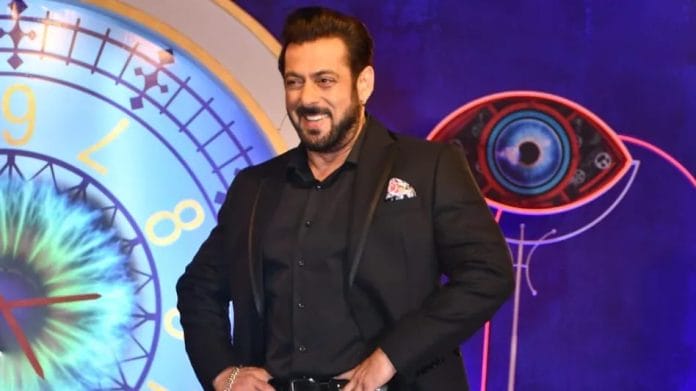 Bigg Boss 16 31st October 2022 Written Update on TellyExpress.com
Today's episode started with Day 29, 8 AM: Inmates wake up and sings Bigg boss anthem.
10:15 AM: Sjid asks Abdu how he will kill your wife. Abdu says he will not kill his wife. Sajid asks Abdu what if he will do if he will catch his wife with someone. Abdu says he will push his wife and the man from Burj Khalifa. Sajid and Nimrit enjoy. Ankit says why Abdu gets a wife who cheats upon him. Sajid laughs
10:30 AM: Archana asks Soundarya to be careful as Gautam might betray her one day too. Soundarya says that she has seen Gautam's loyalty. Archana ask Soundarya why she didn't react when Shiv danced with her. Gautam joins the talk. Archana ignores Gautam
10:45 AM: Soundarya says to Gautam that Archana is possessive for her. She tells to Gautam about Archana's advice.
Gori says to Stan all got ration thus none is reacting.
12 PM: Abdu and Shiv dances. Abdu sees Nimrit getting ready. He praises Soundarya's beauty. Abdu calls Nimrit beautiful. Nimrit asks Abdu if he is trying to make her jealous. Abdu refuses.
12:15 PM: Abdu asks Tina why she is beautiful. Tina asks Abdu if he mean it.
Shiv asks Abdu to stop flirting. Abdu asks Archana to call him at night and praises her too.
Priyanka asks Ankit to praise her brain. Abdu gives his number to Nimrit. Shiv tells Abdu is giving all the girls his number. Abdu gives his number to Priyanka.
1:30 PM: Tina asks who is preparing lunch. Gautam says Archana refuse to cook. Tina asks Gautam to take a call against Archana
2:30 PM: Buzzer ring for Archana. Gautam says to Archana that she isn't doing right. He complaint to Bigg Boss about Archana.
Priyanka asks Gautam to assign Sumbul opposite her for dinner duty. Nimrit, Shiv teaches Hindi to Abdu.
Shalin confront Archana about not cooking lunch. Archana says she will cook when she will want too.
2 PM: Nimrit asks Abdu to forgive Sumbul. Abdu says he is fine.
2:30 PM: Priyanka asks Archana to have food. She tells to Archana that Gautam will not allow her to prepare dinner. Soundarya gives food to Archana. Gautam gets angry on Archana for offering food to Archana. Archana and Gautam argue with each other.
3 PM: Shiv asks Abdu what he thinks about Tina. Abdu says Tina is a beautiful liar. Archana tell to Tina that she offered food to Archana out of humanity. Tina says Archana is giving hard time to Gautam.
Shiv and Tina talks with each other. Tina asks Shiv why he don't stand Shalin. Shiv says he thinks Shalin is doing acting.
Shekhar Suman host his big bulletin session. He pulls leg of inmates.
Shekhar compares cricket and bigg boss. Inmates enjoy.
Shekhar pulls Nimrit and Soundarya for speaking in English.
He further performs a task with inmates. Task start with Ankit. Ankit is asked to speak up
Shekhar asks Shiv to choose the deserving player of the house. Shiv performs the task.
Amid the task Priyanka and Archana argues over maintaining hygiene in the kitchen. Gori support Priyanka.
Ankit and Gautam argue post former claim latter keeps flipping. Gautam defends himself.
Shekhar praises Shiv performance. He asks inmates to clap for themselves.
5 PM: Priyanka asks Gautam to change his kitchen duty. Archana and Priyanka argue with each other.
Priyanka asks Gautam to give her duty to clean dishes. Tina says to Shalin and Priyanka that Archana interrupts always and tries to own kitchen. Archana and Priyanka argues post former claim that latter is Ankit's follower.
Priyanka asks Archana not to drag Ankit.
5:15 PM: Gautam says to Priyanka to continue her kitchen duty and he will remove Archana.
Shalin tell to Archana that Priyanka is ruling.
5:45 PM: Archana talks on camera and shows the mixed spices. Gautam asks Archana not to cook for everyone. Archana gets adamant to cook. Gautam stops Archana from cooking.
6 PM: Shiv, Soundarya and Stan discuss about Archana. Shiv says Archana keep a low mentality.
Shalin talk with Gautam and says Archana's content is over thus she wants to overshadow Priyanka. He further asks Gautam why he doesn't feel bad if Soundarya sit with Shiv. Gautam says he will give Soundarya her space.
6:45 PM: Shalin complaint to Tina for bitching on his back. Gautam joins the talk. Shalin argue with Tina. He gets angry on Guatam too.
Shalin asks Tina to keep her attitude with herself. Gori says to Shiv and Stan that Nimrit will try to win back Gautam.
8:15 PM: Shalin and Nimrit pull Gautam's leg. They enact Soundarya. Soundarya complaint to Gori that Nirmit is jealous because Gautam is giving her time.
Shalin gets his chicken. Shalin thanks bigg boss
9:15 PM: Tina complaint to Gautam that Archana is cooking in the kitchen.
Gautam stops Archana from cooking
9:30 PM: Archana tell to Shalin and Tina that Priyanka is trying to become mother-in law.
Priyanka and Archana argues with each other
11 PM: Abdu enjoys with Sajid, Stan, Shiv.
1:15 AM: Gautam talk with Stan. Stan decide to test the friendship of Sajid, Shiv and Gori
1:45 AM: Stan and Gautam discuss about the equation of the house. He gets upset with Shiv for not considering him. Stan claim many are talking with Abdu for camera. Gautam and Stan says Nimrit is playing dangerous game.(Episode Ends)
Also Check: