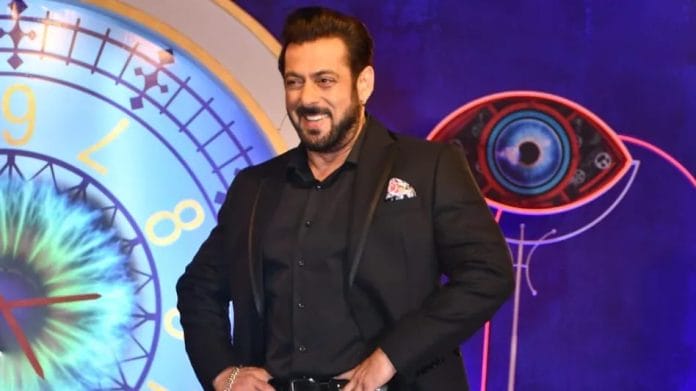 Bigg Boss 16 3rd November 2022 Written Update on TellyExpress.com
Today's episode starts with Day 32 at 9:45 PM: Nimrit asks Shalin why he isn't eating. Shalin tells to Sajid and Nimrit that his chicken is yet to arrive. Sajid asks Shalin to have from kitchen. Shalin says he will wait until Bigg Boss sends the chicken.
Shiv and Abdu share a talk with each other.
Tina asks Shalin if he had chicken. Shalin asks bigg boss to send his chicken
Nimrit asks Shiv why he distanced himself. Shiv says to Nirmit that people around her is jealous of her.
Sajid predicts Gautam and Shalin will reunite soon.
Bigg boss asks others to gather in the living house. He asks Shalin to come to the conference room. Bigg boss tells to Shalin that no separate chicken will be send to him. Shalin says none discussed the ration. He says he isn't getting the required protein. Bigg boss says sufficient protein intake has been send to the house. Shalin says he can't survive without protein.
Bigg Boss repeats no extra chicken will be delivered to the house.
Archana says if Shalin will keep focusing on food than he can go to home.
Shalin gets angry for not getting sufficient protein. Bigg boss makes it clear that Shalin will not get extra chicken,
1:45 PM: Archana asks Shalin if he came to bigg boss to eat. Shalin says he isn't talking to her. Archana says she will nominate Shalin so that he can go to his house and have chicken. Sumbul asks Archana not to make the issue of Shalin's food. Bigg boss asks Shalin, Sajid, Tina and Sumbul not to discuss in the bathroom
Sajid asks Gori to give chicken to Shalin. Archana gets angry on doctor who advised Shalin to have chicken. Soundarya asks Archana to ignore. Tina defend Shalin against Archana.
Smubul asks Tina to take care of Shalin post she is out. Tina says she is enough to take care of Shalin. Shalin gives a hug to Sumbul and Tina.
Day 33, 8 AM: inmates wake up and sings bigg boss anthem
Archana and Stan fight over kitchen duty. Shiv asks Archana to clean the kitchen post she finishes her cooking. Archana and Shiv fight with each other.
9:30 AM: Gautam says to Shalin that he took extra tea. Shalin and Gautam argue with each other over tea.
Tina tells to Nimrit that Archana threw parsley in the dustbin. Nimrit calls Archana illiterate.
Archana tells to Gautam that Shalin is a bad actor.
Soundarya and Shiv hugs each other. Archana asks Gautam why he doesn't stop Soundarya from going close to Shiv. She claim Shiv is enjoying Soundarya's touch
11:45 AM: Sajid share a talk with Archana.
1:45 PM: Bigg boss calls Tina to the confession room. He asks Tina to come out from the house because of the personal reason.
2 PM: Sajid discuss with Shiv and says Gori is throwing attitude.
2:30 PM: Sajid gets angry on Gori for showing him attitude. Stan says to Sajid that Gori might have done unintentionally. Gori clears she didn't threw attitude.
Sajid tells to Priyanka and Ankit that none is ready to make chapati
2:45 PM: Archana says no one understands her pain. Abdu asks Archana not to be sad. He further asks Archana about Shalin. Archana says Shalin only needs a chicken
3 PM: Tina cries post losing her pet. Nimrit and Shalin console Tina.
3:15 PM: Soundarya and Gautam share a talk.
4 PM: Sumbul says to Abdu that she love him. Abdu says he don't love. Sumbul worries if she will go out this week. Archana and Soundarya argues with each other over cooking.
4:15 PM: Sumbul decide to prepare chapatti for all. Priyanka taunts Archana over making chapatti. Archana ignore Priyanka.
Bigg boss asks everyone to gather in the garden house. Inmates get late. Bigg boss gets angry. He further explains captaincy task.
Bigg boss asks ex-captain of the house to choose the new captain. He tells about bigg boss pied piper task.
Nimrit, Gautam, Shiv and Archana get an opportunity to evict the others and choose the captain of the house.
Task start with Gautam. Tina asks Gautam to support her. Gautam decide to have food first.
5 PM: Shalin tries to talk with Gautam. Gautam asks Shalin not to talk with him as he is fake.
Later, Shalin and Gautam argue with each other. Sajid takes Shalin with him. Shalin abuse Gautam. Gautam gets angry on Shalin for abusing him. Both at loggerheads.
Nimrit asks Shalin not to fight with Gautam as he is provoking him.
Soundarya tries to console Gautam. Gautam yells at Soundarya.
Gautam calls Shalin fake. Shalin and Gautam argue with each other again.
Archana decide to support Abdu for captaincy.
Task started with Gautam. Gautam evict Sajid and Tina.
5:45 PM: Soundarya tries to convince Nimrit to support her in the captaincy. Ankit too tries to convince Nimrit too.
Abdu expects to become the captain. Nimrit asks Abdu if he will be a strong captain. Abdu assures. Shalin and Tina tell to Soundarya that Gautam is playing with her feelings.
6 PM: Shiv asks Abdu not to promise anything to anyone.
Nimrit evict Priyanka and Soundarya
Archana evicts Ankit and Gori.
7 PM: Shiv calls out Stans name. [Episode Ends]
Also Check: