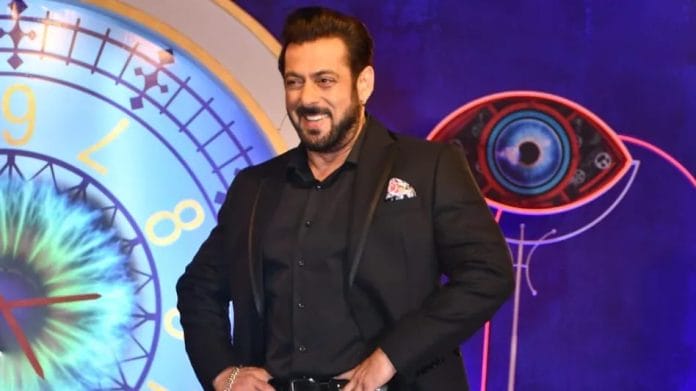 Bigg Boss 16 4th November 2022 Written Update on TellyExpress.com
Today's episode started with Salman Khan's greeting. He discuss about choosing captaincy task. He shows Gautam and Shalin's fight. Salman says Gautam and Shalin patch up later and it is evident.
Salman further shows Shiv ending the captaincy task by evicting Stan and Sumbul. Abdu becomes the captain of the house. Sajid asks Abdu to be a good captain. Abdu gets happy.
Abdu hugs Shiv. Bigg boss congratulate Abdu for becoming the captain of the house. Inmates get happy. Abdu enjoys in the captain room. Abdu thanks inmates.
7:15 PM: Tina asks Abdu to run the captaincy on own. She asks not listen to Sajid.
Sondarya argues with Gautam for taking Himanshu's name. She gets angry on Gautam post he was defending himself. Soundarya yells at Gautam for misbehaving with her. Gautam gets angry. Soundarya confront Gautam. She says Tina and Nimirt told her that Gautam don't have feelings for her. Gautam asks Soundarya to believe NImrit and Tina. He asks Soundarya to continue the friendship. Soundarya argues. Gautam asks Soundarya to concentrate on game and rest they will see outside
7:30 PM: Abdu self-talks. Nimrit, Shiv and Stan talk with each other.
7:45 PM: Abdu allots duties to inmates.
8 PM: Abdu tells a story to Tina. Tina enjoys. Abdu asks Tina not to be sad.
8:30 PM: Sajid tells to Stan and Shiv that Nimrit realized her mistake of taking away Shiv. Stan refuse to believe Nimrit. Shiv says to Stan and Sajid that Nimrit talked to Gori today
Sajid says until he is in the house he won't let Stan and Shiv argue.
8:30 PM: Priyanka, Ankit, Soundarya and Gautam pulls Abdu's leg and tease him for Nimrit.
8:45 PM: Tina says to Shalin that Abdu is clear with his thoughts.
9 PM: Gori advice Nimirt to pull Gautam and Soundarya in the team.
9:15 PM: Abdu teases Ankit over speaking. He further tells to Sajid, Stan, Nimrit and Gori that if he will get special power he will throw Priyanka out. Priyanka hear Abdu's intention and shares with Ankit. Ankit asks Priyanka to ignore Abdu
Gori asks Soundarya to patch up with Nimrit. Soundarya says until Nimrit comes to her and apologize
11:45 PM: Gautam expresses his disappointment with Soundarya for getting close to Shiv. Soundarya defend Gautam
2PM: Archana talk with Soundarya and Gautam. Three of them enjoy.
Salman further shows Archana's clip where she complaint makers for not sending her briefcase. Archana decide to avenge stylists. Abdu asks Archana why she is crying. Archana cries in the washroom.
Ankit tells to Archana that a note has come for her that makers have send all her bags. Archana says she didn't receive. She vents at stylists.
Archana tell to Shiv, Shalin, Gori and others that bigg boss didn't take her seriously. Shiv and Shalin laughs. Archana gets angry. She says until she will do drama and give content, bigg boss will not listen to her.
Salman decide to confront Archana. He meets inmates. Salman talk with Archana about her stuffs. He read Archana's file.
Salman corrects Archana for complaining makers for her clothes. He also highlight about contenders using bias word in the show.
Salman scold Archana for accusing crew for stealing her clothes.
Salman confront Soundarya about using bias word for her vegan food. Soundarya explain to Salman.
Salman further highlight Shalin for demanding chicken. He corrects inmates for using the bias word. He says Tina too used the word.
Afterwards, Salman confront Shalin about demanding chicken in every episode. He says he is irking audience with his chicken rant.
Salman asks Shalin if he share chicken with others or not. Archana says Shalin only share with Tina and Nimrit. Tina asks Archana not to say anything
Salman says to Shalin that his chicken rant is irritating. He asks Shalin to focus on trophy and not on chicken.
Priyanka and Archana tell to Salman that Shalin has promised to send chicken in everyone's house post going out.
Salman asks Shalin to send to his house too. Shalin promise Salman that he will not ask for chicken anymore.
Salman next perform balloon task with inmates. He asks inmates to prick the balloon and quote the misunderstanding
Task start with Gautam. Salman call Abdu best captain ever.
Priyanka interrupts Ankit's task. Salman says to Priyanka that she always interrupts Ankit. Priyanka says to Salman that she will remember from next. Task ended with Tina.
Salman asks Abdu to be the blockbuster captain. He gift chocolate hamper to Abdu. He further shows Jhanvi Kapoor getting excited to go inside the bigg boss house. Jhanvi Kapoor and Sunny Kaushal meet inmates.
Jhanvi and Sunny performs a task with inmates.
Task started with Stan and ended with Nimrit.
Salman welcome Sunny and Jhanvi on the stage. He congratulates both for their new release. He further demand Jhanvi to do belly dance and make a reel.
Salman ends the episode saying Saturday ka vaar will bring twist.
Also Check: