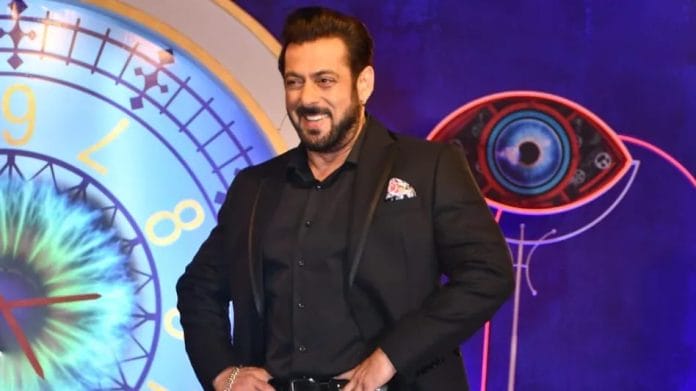 Bigg Boss 16 5th November 2022 Written Update on TellyExpress.com
Today's episode started with Salman Khan's greeting. He discuss about nominations. Salman says Sumbul, Archana and Soundarya are nominated and today one will be evicted with a twist. He meet inmates.
Salman asks Sajid apart from being humorous why he isn't showing his other sides too. He asks inmates if they have any complaint about Sajid. Gautam says Sajid take interest in the task. Archana says Sajid is biased. Soundarya says Sajid don't listen to both the sides in the fight. Priyanka says Sajid is only involved in his group.
Shiv says Sajid keeps apologizing for more than one time. Gori says Sajid isn't focused towards his game. Stan says Sajid should involve in game more. Abdu says he don't have any complaint about Sajid. Sumbul says Sajid should involve in task more. Tina says Sajid don't take a right stand. Nimirt says Sajid should play the game.
Salman asks Sajid why he calms down fast post getting aggressive. Sajid says he has an anger issue. Salman says inmates don't consider Sajid as a contender of the house. He adds Sajid is taking game lightly. Salman says Sajid isn't involved in the game.
Salman says Sajid is missing the opportunity. He asks Sajid to come out and play the game. Sajid understands Salman.
Salman says Sajid took turn during nomination. He says Sajid is flipping every now and then. Salman says audience thinking Sajid keeps a double standard. Sajid defends himself.
Salman asks inmates to tell who all think Sajid is not serious about the game. 10 contenders vote for Sajid. Salman asks Sajid when he will start the game. Sajid says he will show his moves when the time is right. Salman says to Sajid that he is in bigg boss and eviction happens every week.
Salman highlight Stan and Gori complaints that Sajid isn't allowing them to come in front. Sajid says he didn't asked Stan and Gori to come to his game.
Salman further expose Gori about alliance. He tells Gori was asking Nimrit to call Soundarya and Gautam in their team. Shiv, Sajid and Abdu is surprised.
Salman says Gori is ruling Stan. Stan defends himself.
Salman tell to contenders that Gori has claimed she makes a strategy but Shiv and Sajid takes the footage. He further says Gori has made a strategy to not work under anyone's captaincy.
Salman further call a crew to imitate Gori's presence in the game. He says Gori is lazy 24*7. Gori defends herself.
Sajid claim post Gori's fight with Archana, Gori's personality got changed.
Salman says Shiv wants confirmation from Nimrit that she will take a stand for him when the time is right. Archana calls Nimrit flipper. Nimrit gets offended.
Shiv talks with Abdu and says he isn't with him because he is a captain. Abdu says he understands him.
Gautam, Soundarya asks Gori to focus on her game.
Salman welcome Sonaskhi Sinha, Hima Qureshi and two others on the stage. He shares a talk with them. Further, Mahat, Zahiro, Sonakshi and Humesa meet inmates. Salman promote the movie double XL.
Sonkashi praises the Jodi of Priyanka and Ankit. Humesha praises Archana's game. Salman perform a task with inmates. Everyone enjoys.
Salman next perform janta task with inmates. Task started with Tina. Salman asks Tina to comment on Archana. Tina asks Archana to stop being over-confident.
Nimrit asks Gori to play the game in upfront.
Gautam asks Shiv to let other keep their point of view too.
Soudarya asks Nimrit to play a fair game. She asks Stan to show his game in open.
Salman promote My Glam brand. He tells Priyanka is leading the My glam challenge.
Salman goes inside the house. He calls Archana, Sumbul and Soundarya. Salman asks Sumbul, Archana and Soundarya who they think will leave today. Sumbul says she will go as Archana and Soundarya is involved in the game from the beginning.
Salman further shows Gautam, Shalin and Nimrit's video. Three of them were spotted making fun of Soundarya. Salman also shows Gautam and Soundarya's bathroom video too.
Salman expose Gautam's game. He says Gautam was silent when Shalin and Nimrit was making fun of Soundarya. Soundarya is shocked.
Salman further shows tweets on Archana.
Salman asks inmates to vote and evict one amid Sumbul, Archana and Soundarya. He asks Sumbul, Archana and Soundarya to choose one partner. Sumbul choose Sajid, Archana choose Priyanka and Soundarya calls Gautam.
Salman explain the rule for eviction. Soundarya, Sumbul and Archana get saved.
Later, Soundarya vent out at Gautam for making fun of her with his friend. She gets angry on Gautam for taking her for granted. Gautam asks Soundarya to calm.
Sumbul tells to Shalin, Nimrit and Tina about the video shown by Salman.
Soundarya breaks down. Gautam apologize to Soundarya. Soundarya says to Gautam that his apologize isn't going to work.
Soundarya question Gautam's love. Gautam tries to defend himself.
Archana side Soundarya.
Elsewhere, verbal arguemtn happen between Priyanka and Shiv. Ankit intervene. Shiv asks Ankit to not come in between. Priyanka, Ankit and Shiv argue.
Soundarya asks Gautam to stop his fake love angle. Gautam asks Soundarya to calm.
Tina and Nimrit say Gautam is poisonous and can betray anyone for the game.
Shalin feel bad for mocking Soundarya. Tina asks Shalin not to feel bad. She claim bigg boss is trying to alert Soundarya but latter is unaffected.
Archana asks Sumbul about talking on her back with Tina. Sumbul defends herself. Tina support Sumbul. [Episode Ends]
Also Check: