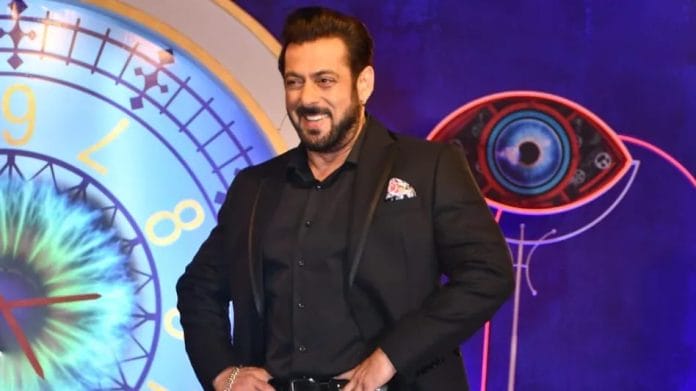 Bigg Boss 16 8th November 2022 Written Update on TellyExpress.com
Today's episode started with Day 37 at 8:30 PM: Shiv and Sajid discuss about ration task. Bigg boss asks Sajid and Shiv if they are bet. Sajid taks up challenged.
Bigg boss asks Nimrit to deliver between Sumbul and Stan. Nimrit decide to give ration to Sumbul.
Tina expresses her anger on Sumbul and discuss with Shalin.
Sumbul, Priyanka and Ankit discuss about Shalin. Sumbul claim Shalin has an anger issues. Priyanka says she like Tina.
Bigg boss next call Sajid to deliver the ration choosing one amid Ankit and Shalin. Sajid delivers Shalin's ration. Ankit claim Sajid played.
9 PM: Shiv, Sajid yet again discuss ration. Bigg boss call Ankit. Ankit asks to choose one amid Abdu and Gautam. Ankit choose Abdu over Gautam.
9:15 PM: Bigg boss asks Archana to deliver the ration. Archana delivers the ration to Soundarya over Nimrit.
Gautam says he doesn't have ration in the room.
Next, Priyanka is asked to deliver cake to Ankit. Inmates celebrate Ankit's birthday. Tina says to Shalin that he is spoiling her game. She decides to play individually.
9:45 PM: Sajid lookd for Sumbul. Tina taunts Sumbul. Sumbul leave the kitchen. Sajid tell to Stan and Shiv that Gori is throwing her attitude. Stan asks Sajid to give it back. Shiv too asks Sajid not to talk with Gori. Sajid claim even Soundarya has an attitude.
Shiv, Stan and Abdu discuss about Gori.
Shalin talk with Sumbul about Tina. Sumbul asks Shalin not to argue with her for Tina. Shalin asks Sumbul how she can take someone ration. Sumbul says it as her personal choice.
9:45 PM: Archana, Soundarya, Gautam Gori tease Ankit about Nimrit and Tina. Priyanka argues with Ankit for accepting Nimrit and Tina's chocolate
12 AM: Tina talks with Nimrit about Shalin. She says Shalin isn't taking stand for her. Tina tells to Nimrit that Shalin wants Sumbul and her loyalty both
Gori decide to change her room. She decides to sleep with Archana. Stan support Gori. Gori says Sajid asks her to give three clothes of her so that he can wash and return her favour. She feels pity.
Day 38 at 8 AM: inmates wake up and sings bigg boss anthem.
11:15 AM: Shiv sings for Archana. Archana asks Shiv if he has fallen for her. Shiv calls her sister. Everyone laughs.
Ahead,
2:30 PM: Soundarya demand one more tomato. Shiv asks Gori to give. Gori asks Abdu. Soundarya asks Shiv to give her tomato. Shiv refuses. Gori says Shiv is deliberately doing. Shiv gets angry on Gori. Both argue with each other. Shiv says he will show Gori if she will throw attitude. Gori and Shiv argues.
2:45 PM: Gori share with Archana. She claim Shiv has a aproblem because she is sitting in other team.
Stan, Sajid and Shiv discuss about Gori. Shiv says Gori is throwing attitude.
3:15 PM: bigg boss praises Abdu's captaincy. He asks him to save 4 contenders. Abdu Sajid, Shiv, Stan and Nimrit.
Shiv, Nimrit, Stan and Sajid gets happy
5:15 PM: bigg boss explain nomination task.
Bigg boss says nomination will be done based on the involvement of the contenders in the house so far. He divides the teams for the task.
Shalin, Gori and Archana start the task. They try to prove themselves better from other. Nimrit and Shiv becomes the dictator of the task.
Gori gets nominated in the first round. Bigg boss says in the first round few wear real while others were diplomatic.
6 PM: Archana calls Gautam double standard by giving roses to Shalin despite his issue with him. Shalin hear Archana.
Stan asks Gori if she is upset. Gori complaint about not spending time with her.
6:15 PM: Sumbul, Tina and Gautam is called next. Stan and Abdu becomes the task dictator. Sajid asks Abdu and Stan to save Sumbul.
Archana argues with Stan refuse to give her rose to support any amid Tina, Gautam and Sumbul.
Sumbul gets nominated in second round
6:30 PM: Abdu tell to Sumbul that none asked rose on her name and not even Shalin. He asks Sumbul to understand the game.
Archana asks Gautam to understand Abdu is a competitor and not a kid. Soundarya complaint to Gautam for supporting Shalin despite he insulted her.
6:45 PM: Shalin says to Sumbul that she herself wanted to go home. Sumbul and Shalin argue with each other.
Shalin and Sumbul decide to play separately. Verbal argument continues between Shalin and Sumbul.
Sumbul claim Shalin only stands with Tina. She says no one will stand with anyone in the house.
Sumbul gets upset with Shalin for not supporting her.
Abdu asks Tina not to link Shalin's name with her. Nimrit and Stan side Tina.
Sumbul breaks her friendship with Shalin.
7 PM: Ankit, Priyanka and Soundarya tries to prove themselves better
Sajid, Shiv and Abdu decide to save Soundarya and Ankit.
Priyanka gets nominated.
Archana, Sumbul and Gori gets nominated for the week
Gautam claim Shalin stolen the rose to give it to Priyanka.
Priyanka return the flower. Shalin and Gautam argue with each other.
7:15 PM: Archana, Gori and Soundarya talk about Priyanka. Priyanka and Archana argue with each other.
Gautam, Gori, Archana and Soundarya say Priyanka is playing smart game.
Shalin and Tina argue with each other post former claim Soundarya is better than her.
Tina calls Shalin cheap. Shalin claim Tina is making fun of him in front of all.
Sumbul and Sajid share a talk with each other.
Tina abuse Shalin. She calls Shalin flipper. Shalin says to Nimrit that Tina is playing with him.
Stan confronts Shalin about asking rose for Gautam over Tina. Shalin defend himself. [Episode Ends]
Also Check: