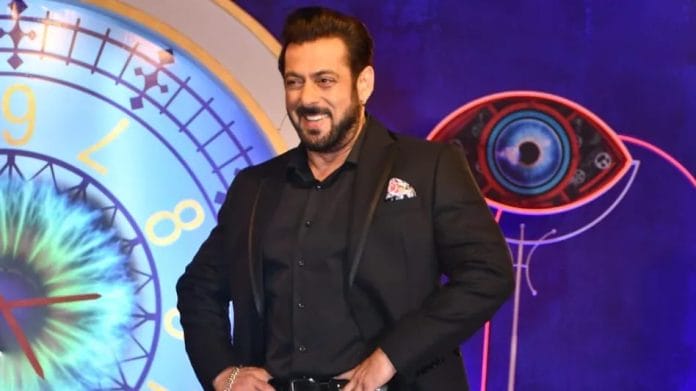 Bigg Boss 16 9th November 2022 Written Update on TellyExpress.com
Today's episode start with Day 38 at 8:30 PM: Shalin asks Sumbul to check upon her personality. He apologizes to Sumbul for behaving rudely with her. Shalin says to Sumbul that she can even nominate him. Sumbul and Shalin discuss about the nomination task. Sumbul says to Shalin that he could have not interrupted. Both patch up.
Archana says Shalin keeps a double standard. Shiv agree with Archana
9:15 PM: Archana, talk with Shiv, Shalin and Nimrit. They discuss about nomination task. Archana comment on Priyanka. Ankit defends Priyanka and argues with Archana.
9:30 PM: Ankit and Priyanka talks with each other. Ankit asks Priyanka not to trust Archana. Priyanka asks Ankit not to teach her what she should do or not. Priyanka and Ankit argue over each other post bigg boss asks Ankit to wear his mike properly. Ankit tell to Priyanka about his talk with Archana.
10 PM: Shalin asks Tina not to do anything for him. He claims he made enough fun of his in front of all. Tina and Shalin argue with each other. Shalin decide to play individual. Tina asks Shalin not to threaten her. Shalin and Tina at loggerheads.
Shain says Tina keeps an over smart attitude. Nimrit asks Tina and Shalin to talk later post Priyanka enters the luggage room.
Nimrit asks Shalin not to over think.
12:15 AM: Tina says to Nimrit that she is done with Shalin and will never talk with him/
Gori cries and share with Stan and Gautam, Soundarya that Shiv hurt her today.
Day 39, at 8 AM: inmates wake up and sings bigg boss anthem.
Abdu sits with Shiv, Stan, Nimrit and Sajid.
9:15 AM: Sajid tell to Shiv, Stan that Gori was bitching about them with Gautam and Soundarya. Stan says he excused himself from there.
Gori asks Stan if she is wrong. Stan says he didn't like Gautam and Soundarya's interference in their talk.
10:45 AM: Shalin tries to talk with Tina, Tine leaves the place. Ankit says to Priyanka he failed to support her and she can decide if she wants to talk with her or not. Priyanka ignores Ankit.
12:45PM: Gautam and Priyanka share talk with each other. Gautam says other than him, Archana and Priyanka all are sane. Priyanka decide to change the game.
2 PM: bigg boss asks inmates to rate Abdu's captaincy on the scale of 10. Archana starts the task. She gives 6 positions to Abdu. Archana claim Tina, Shiv instigated Abdu for giving her bathroom and kitchen duty. Tina and Shiv argues with each other.
Sumbul, Shiv, Nimrit, Stan, Abdu, Shalin, gives 10 points to Abdu
Gori gives 9 marks to Abdu
Gautam gives 8 points to Abdu.
Ankit, Priyanka gives 7 point to Abdu. They claim he was biased in distributing duties.
Abdu defends himself against Archana. Shiv says Abdu's captaincy is fair.
Priyanka, Nimrit, Archana and Ankit argue with each other.
Bigg boss says maximum liked the Abdu's captaincy.
Later, Archana and Sajid talk about Abdu. Archana says Abdu is her competitor and sees him accordingly.
3:30 PM: Shalin asks Tina, Sajid, Stan, Abdu to not joke about him and Tina. Sajid tries to make Sajid and Tina understand that they both are each other supporter.
Further, Soundarya and Shiv argues over tomato.
Sajid argue with Gori over stealing food from their food. Archana interrupts. Shiv, Shalin asks Archana not to jump into the conversation. Shiv and Archana argues with each other.
Soundarya takes away Archana. Archana asks Gori to voice against Sajid as he disrespected her art.
4:45 PM: Sajid says to Gori that he don't have any problem with her. Gori asks Sajid what he meant that she is a dancer and he is from village. Sajid says to Gori that he knows his anger thus asks not to throw attitude to him
5 PM: Gori says to Archana that she mistook Sajid. Archana and Gautam ask Gori if she fear Sajid. Gori says no.
5:30 PM: Bigg boss asks Archana about Gori and Sajid's argument. Archana explain to bigg boss.
Bigg boss scold Archana for bringing profession, caste, communnity and other stuffs in the game.
Archana decide not to jump into others conversation.
6 PM: bigg boss explains goldmine task to inmates. Priyanka become the dictator of the task. Bigg boss gives an authority to Priyanka to make decision.
Soundarya and Tina start the task
7 PM: Shiv against Priyanka's dictatorship. Nimrti, Shalin and Tina ask Shiv not to poke Priyanka else she will not send any from their team.
Archana and Nimrit compete for the second round. Shiv distracts Archana.
Archana claim Nimrit, Shalin, Tina and Shiv is here to make Abdu winner.
7:30 PM: Archana and Tina argue with each other. Abdu asks Tina to calm.
Shiv and Archana argue with each other. Nimrit says Archana and Priyanka irritate her a lot. [Episode Ends]
Also Check: