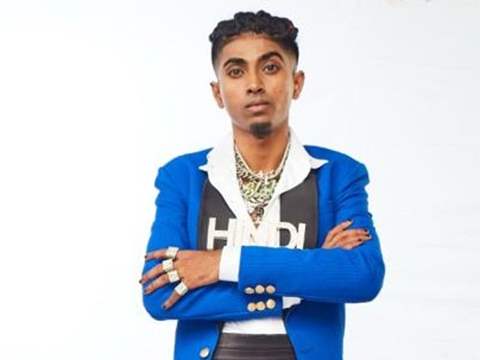 Bigg boss 16 is surely a turning point in the already settled career of rapper MC Stan. His stint in the show got huge support from his fans. MC Stan was the most trended contender of the season. Fans never miss a chance to shower love for the hunk.
Stan is again in the news post his show got canceled by the Bajrang Dal. His fans army once again stood for their favorite and gave their support. Under the hastag PUBLIC STANDS WITH MC STAN, fans praising and supporting rapper. With 132K tweets the hastag is trending on social media platform Twitter. Check out tweets:
"Rappers are often criticized for their lyrics,but it's important to remember that their words reflect the reality of their experiences! #MCStan is a True Goat in this scene! A selfmade legend who can't be brought down by so called agenda running people PUBLIC STANDS WITH MC STAN"
"The attempt to shut down MC Stan's show in Indore is a clear violation of artistic freedom and expression. We stand with MC Stan and urge the authorities to take action to protect his safety #MCStan #JusticeFormcstan #MCStanArmy #MCStanConcert #Indore PUBLIC STANDS WITH MC STAN"
"And these people are trying to defame such a person who has such good thoughts…!! I have lost faith in Bajrang Dal, earlier they're defaming PATHAAN movie and now MCStan. PUBLIC STANDS WITH MC STAN"
"I don't know the mentality of people who stopped the show but if you are joining religion with that incident then sorry to say but you have the same mentality and both are equally retarded. PUBLIC STANDS WITH MC STAN"
"The attack on MC Stan's show in Indore is a stark reminder of the dangers that artists face in India. We must take a stand against any form of censorship or violence that threatens artistic expression. PUBLIC STANDS WITH MC STAN #ArtisticFreedom #MCStan"
MC Stan fans demanding justice for interrupting rapper's concert. His next is schedule at Nagpur. Fans fear for their idol.
MC Stan rose to fame overnight after the release of his song in 2019, Khuja Mat.
Stay tuned with us for TV serial news and updates.