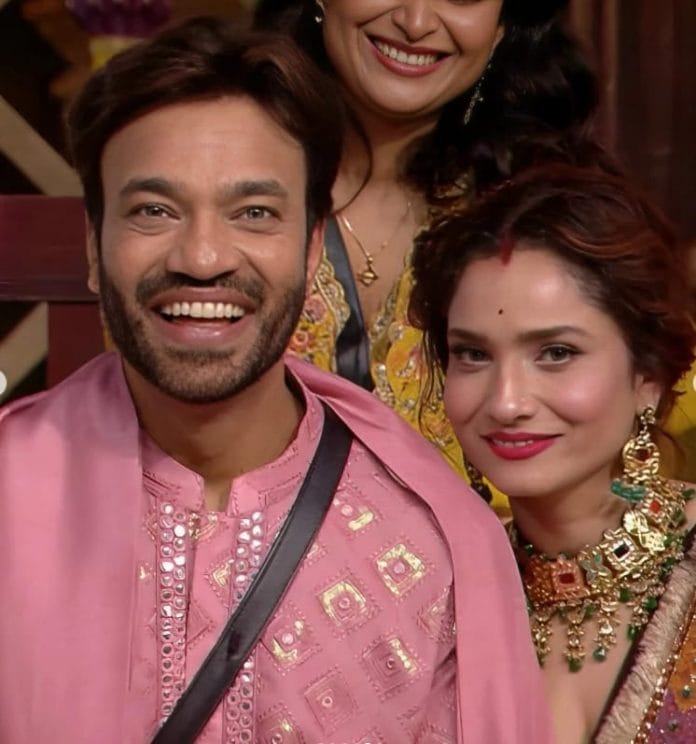 Vicky Jain and Ankita Lokhande would have been a blast if they had come in separate seasons. The couple is ruining each other's game.
In the last episode, Vicky and Ankita's fight made us wonder: if love marriages are like them, then arrange marriages are more risky. A few of them also speculated that the couple was doing drama for the game. But it seems something is not right between the couple. Their fights seem so regular.
Sometimes Vicky is dominating, and other times Ankita. Ankita abused Vicky when she asked him to come and sleep instead of sitting with Munawar and Abhishek. There are mixed reactions to Vicky and Ankita's fight in the house.
Fans of the show claim that Vicky wants to create his own identity by demeaning Ankita in the game. They also say Vicky's ego is hurting because of Ankita's popularity. Vicky was scolded by Salman Khan for disrespecting the actress on National TV.
Salman's correction turned Vicky against Ankita. He started to avoid Ankita. The fight between the couple will be gaslight when Bigg Boss sends Vicky to Dimag House. Ankita will feel upset about Vicky's popularity. She will accuse Vicky of using her in the game. Ankita will ask Vicky to forget they are husband and wife until they are at Bigg Boss's house.
Vicky and Ankita are expected to be an ideal couple. But the couple is more toxic than loveable. The big question is: are Vicky and Ankita pretending to be toxic for the camera's attention, or are they the same off-screen? Well, only Ankita and Vicky know the truth about their relationship.
In the upcoming episode, Ankita will disrepect Vicky after he gets a chance to go into the Dimag house. Vicky will try to console Ankita. Ankita will break down. Elsewhere, Anurag Dohal will decide to take a voluntary exit after his fight with Arun and Sunny.
Are you enjoying Bigg Boss season 17? Tell us in the comment section below.
Stay tuned for the latest news, spoilers, and updates on TV serials.