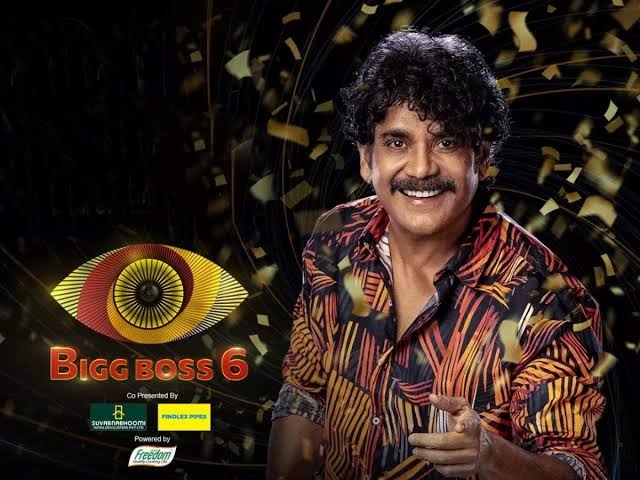 Bigg Boss Telugu 17th September 2022 Written Update on TellyExpress.com
The weekend episode starts with Nagarjuna performing with Sonali Chauhan. Then Nagarjuna welcomes everyone to Biggboss's house. He asks Mana tv to show them what happens on Friday.
Friday 8.33 am
Srihaan thinks Vaasanthi is also changing so it's tough for nominations
Abhinaya says to Sri Satya that she is in fear of elimination. Srisatya assures her that she and Revanth won't leave. They discuss Marina and Rohit don't have any game and Adi Reddy feels that everyone is in danger except Revanth and Faima.
Vasanthi and Inaya comment on how Srihaan is lost in the mirror.
5 pm
Geetu says to Adi Reddy that she played game, unlike others.
8.30 pm
Revanth tells Sri Satya that Geetu suggested him to change his anger to win the show. He says he wants it to happen.
Nagarjuna asks Audience's opinion. The audience says contestants are coming out of their shells slowly. Nagarjuna says let's ask the contestants. He asks if they are ready. Audience says they are ready. Nagarjuna tunes to Mana tv. Contestants wish Hii to the host. Neha asks why Nagarjuna looks so angry. Nagarjuna asks them to sit then he asks Vasanti, Baladitya, Srihaan, keerti, Marina, Rohit, Sudeepa, Srisatya, and Abhinaya to stand behind the sofa to know about their play.
Nagarjuna breaks the pot. He asks Faima how she played this week. Faima says she think she played well. Nagarjuna questions Faima about her views on Revanth. He asks her to not cheat her in name of strategy. Faima agrees. Nagarjuna scolds Chalaki Chanti for taking the captaincy task lightly. Chanti apologises to him. Nagarjuna asks him to play well. Then Nagarjuna asks Suryah if he came to chill in biggboss house? He asks him to play his game. Suryah promises to play his game.
Next Nagarjuna asks Revanth why he is correcting everyone in the house? He asks him to correct himself leaving others. Revanth agrees. Nagarjuna asks him to not loss his friends. Revanth agrees. Nagarjuna asks Audience how he played the game. The audience applauds him. Nagarjuna says you did good in game. He asks him to play in this way and tells him that he liked when he made Faima win even though she makes him lose. Revanth thanks him.
Nagarjuna asks Neha if she give her 100%. Neha says she didn't and promise to give her best from next week.
Next Nagarjuna tells Arjun to concentrate on his game. Arjun agrees.
Next Nagarjuna asks Arohi how many marks she gives to her performance. Arohi tells him she gives her 70 marks. Nagarjuna says I give you 50 and he suggests her to play the game leaving bonds.
Next Nagarjuna praises Geetu's gameplay and tells she gave her 200%. Geetu says they still need to see her 80% game and more to come. Nagarjuna asks why she lost her photo. Geetu says it happened out of love. Nagarjuna tells they are waiting to see her 80% of game.
Nagarjuna tells Inaya that she played well and asks her to not feel that she has no support in the house. Inaya agrees.
Nagarjuna congratulates Raj for becoming captain. Everyone claps for him. Nagarjuna tells his way of becoming captain is wrong and you need to fight for captaincy not beg others. Raj promises to change.
Next Nagarjuna asks Adi Reddy about his play. Adi says he feels he passed the game. Nagarjuna says they are feeling like he is reviewing others game. He asks him to change. Adi agrees.
Nagarjuna says there is nothing to talk about backside 9 people and 3 are nominated from them. He asks the remaining 6 to pack their bags too before he comes back to take a break.
Arohi and Surya decide to give a tough fight to the other contestants from next week.
Nagarjuna scolds 9 contestants for wasting the opportunity they got. Nagarjuna breaks their pots and tells them to mend their ways to be part of the game.
Nagarjuna asks contestants to choose who's waste from those 9. Vasanti, Shaani, and Sri Satya get high votes. Nagarjuna says one of them will be eliminated based on audience votes. Nagarjuna announces Shaani is eliminated. Next, he asks contestants to send one of them to jail. Contestants choose Sri Satya. Shaani leaves the house.
Nagarjuna welcomes Amala and Sarwanandh. Amala and Sarwa thank the audience for making their movie oke oka jeevitham successful then they meet Inmates and wish them luck and leaves the stage. Nagarjuna welcomes Shaani to the stage. He says he failed to use the opportunity. Shaani says he fails to entertain them in biggboss and says he entertains the audience as an actor. Nagarjuna wishes him luck. The episode ends with Nagarjuna asking the audience to keep an eye on the big boss's house.
Episode ends.
Click to read