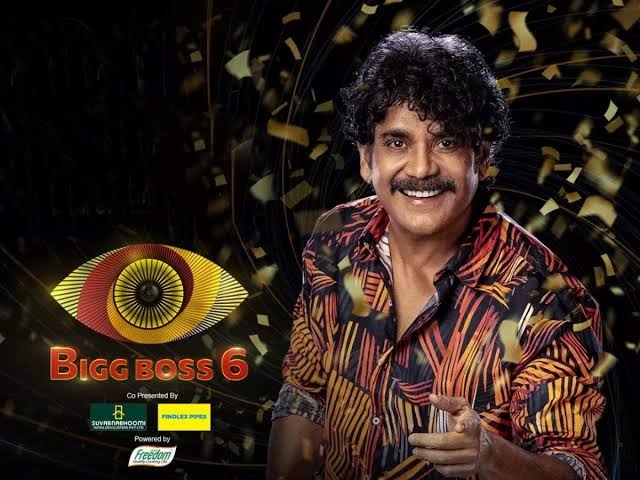 Bigg Boss Telugu 19th September 2022 Written Update on TellyExpress.com
Day 14
7.45 pm
The episode starts with Raj and Aroohi argue over who slept. They go to Baladitya for clarification. Baladitya says two more people are also sleeping at that time. Aroohi asks why he slept before the light goes off as he is the captain. Raj says I told everyone before that I raise complaints when Dogs bark.
Sri Satya gets locked in jail. Neha and Keerthi sit beside the jail. Neha and Sri Satya ask Keerthi to not cry. Neha tells her that she needs to show everyone that she is strong.
Vasanti tells Arohi how Neha apologised to her. Arohi tells Vasanthi that she is unable to see the performances of the inmates.
Arjun apologises to Sri Satya if she felt he did anything wrong. Sri Satya says he did wrong in mentioning about her and Vasanti. She asks him to leave it.
45 pm
Chanti suggests Revanth to convey his suggestions smoothly. On another side, Arohi tells Suryah that no one is sportive but Revanth gets alerted when it comes to the game. Revanth says here people are getting influenced and people can see it but it won't last for long.
Day 15
9 am
Inmates wake up with a song and dance for the Holi Holi song.
11.15 am
Sri Satya asks Geetu to give her suggestions. Geetu asks her to control her aggression. Geetu says I came here to change the mindset of people. Sri Satya says I came for money but I can't change my mentality.
Suryah reads a letter sent by biggboss and tells everyone that there is no luxury budget as they didn't play well. Dogs bark. Bakaditua wakes up from his sleep. Raj searches everywhere to know who's sleeping. They find Balditya in a room.
3.15 pm
Sri Satya gets released from jail.
5.30 pm
Bigg Boss announces this house is for people who are straightforward and know the value of this house. He asks Sri Satya to start nominations and tells her that she needs to nominate 2 people with a reason using red paint.
Sri Satya paints Arohi's face and tells her that she can't judge her and next she says she doesn't like the way she fought with Raj. Next, she paints Inaya and tells her to not judge her. Inaya argues with her saying she is nominating them without a reason.
Geetu tells Neha that she is disastrous Sanchalak. Neha doesn't agree. Raj asks her to nominate first and you guys can talk about it inside. Geetu nominates Sudeepa and says practice what you preach and tells her that she is nominating her as she didn't clear the tissues. Sudeepa says it's a silly reason. Geetu says I feel you as unreal. Next Geetu nominates Chanti for not eating the curry she prepared.
Next Chanti nominates Geetu and advises her to not involve other topics during nominations.
Next, He nominates Revanth.
Inaya nominates Geetu for her fake play. She nominates Revanth for taking her jokes and asks him to tell how she failed as Sanchalak. Revanth says he will tell when his time comes.
Adi nominates Inaya for not being able to take jokes. Inaya argues with him. Next, he nominates Vasanthi for less performance.
Sudeepa nominates Geetu for the way she behaves with her. Next, she nominates Srihan saying she has less bond with him.
Baladitya nominates Arohi for having a long argument with Raj. Next, he nominates Revanth for breaking rules of house.
Vasanti nominates Adi and tells him that she feels he didn't play well. Next, she nominates Neha for pointing her. Neha argues with her.
Marina and Rohit nominate Revanth for the advice he gave them. Next, they nominate Faima for her wrong game.
Suryah nominates Revanth for the donation word he used. Next he nominates Baladitya.
Keerthi nominates Arohi for not respecting captain. Next, she nominates Chanti for using the contender word many times.
Neha nominates Vasanti and tells her that she didn't see any effort from her side. Vasanti asks if she feels she is waste. They argue over it. Next she nominates Geetu for calling her as disastrous sanchalak.
Arjun nominates Arohi for unfair play. Next he nominates Srihan for foul play.
Faima nominates Rohit for nominating her. Next she nominates Baladitya for not playing serious game.
Srihan nominates Inaya for her wrong play as Sanchalak. Next, he nominated Arjun.
Revath nominates Suryah and tells he still feels he donated it and tells him that he feels he is creating groups. Next, he nominates Neha for calling him cunning.
Arohi nominates Sri Satya tells her that she didn't judge her but told her opinion. Next she nominates Baladitya for his safe game. Baladitya says it's his nature.
Raj nominates Arohi for the game and fighting with the captain. Arohi argues with him. Next he nominates Baladitya for nominating him.
12 am
Biggboss announces Vasanthi, Aditya, Chanti, Arohi, Neha, Inaya, Srihan, Revanth, and Geetu are nominated.
Episode ends.