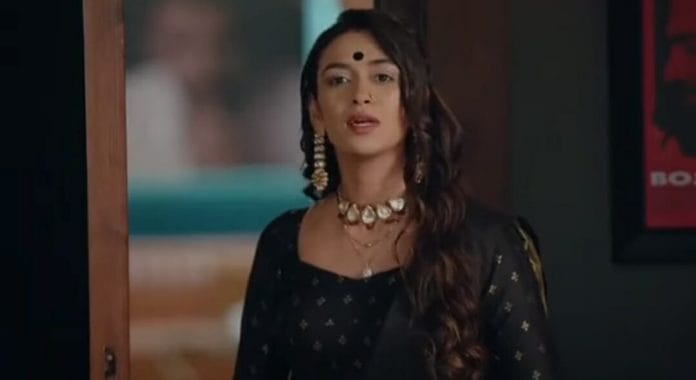 Bohot Pyaar Karte Hai Spoilers, Upcoming Story, Latest Gossip , Future Story, Latest News and Upcoming Twist on tellyexpress.com

Star Bharat's show Bohot Pyaar Karte Hai is gearing up with an interesting drama with Ritesh and Indu learns about Kadambari's real motive to get Zoon's custody which they reveals it in the court. Later Swati gets upset with Ritesh when a man gives a box filled with money claiming himself as Ritesh's assistant.
Now it will be interesting to see what will happen next. Will Indu and Ritesh get Zoon's custody? Will Swati learn the truth about Kadambari and Sameer? Who will Swati choose as Zoon's parents?
In the previous episode we had seen that Kalpana talked about Ritesh's anger issues in the court but Meghna told it has nothing to do with the custody case. Swati denied it and listened to Kadambari who acted and told she don't want to put Zoon's life in danger.
Kalpana submitted Ritesh's treatment paper's in the court. Ritesh also explained the reason behind him went through an counseling when he was a kid. Indu lied that she was aware about Ritesh's anger issues before the marriage which made Swati furious so she scolded Indu for her decision.
Ritesh took stand for Indu and insulted Kalpana so Swati demanded him to apologise but before Ritesh could say anything Sameer started his provocation game by talking about Ritesh's parents. Ritesh got furious so he loses his temper and choked him. Swati warned Ritesh then postponed the hearing to next day.
Meghna advised Indu to not to lie hereafter as their case was really weak now. After returned home Indu and Ritesh got into an argument. Kadambari mocked at them. Zoon met Shakuntala and apologised to her for hurting her. Ritesh promised Zoon to bring her home soon.
The next day Kadambari shared her plan with Sameer to buy a new house. Sameer informed their next attack towards Indu and Ritesh was ready to execute at any time which made Kadambari happy. In the court Ritesh apologised for his behavior.
Indu praised Ritesh and told Ritesh would never hurt or harm any child/kid. Someone entered and clapped in a mockery way which confused Ritesh and Indu while Sameer and Kadambari looked on happy.
In the upcoming episode it will be shown that Kalpana will say to Swati it's Kadambari who carried Zoon in her womb for nine months also her real mother so requests to give verdict in her favor.
Swati will say that she learned so many information during the hearing and based on those she want to give Zoon's custody in favor of and looks on. Indu and Sameer will looks on shocked.
To know more about what's happening in your favorite shows keep checking this space.