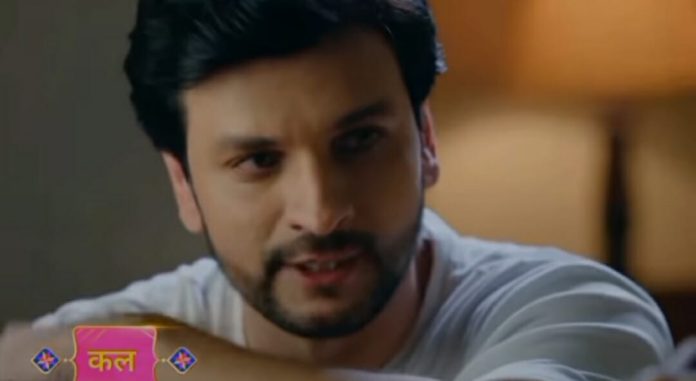 Bohot Pyaar Karte Hai Spoilers, Upcoming Story, Latest Gossip , Future Story, Latest News and Upcoming Twist on tellyexpress.com

Starbharat's show Bohot Pyaar Karte Hai is gearing up with an interesting drama with Indu refused to accept the car from Ritesh and tells the reason behind it which Ritesh fails to understand. Later Sunita and Indu gets into a heated argument after Zoon returns home upset because her father isn't there to participate in sports day.
Now it will be to see what will happen next? Will Indu be able to reveal Zoon her true identity? What kind of problems will arise after Zoon's mother Kadambari's entry in the life of Ritesh Indu and Zoon? Will Indu able to fulfill Zoon's wish to have a father?
In the current track it shown that Indu tells Ritesh that she dont want his gift that too infront of the media and goes inside the house. Ritesh and family follows her and asks her the reason behind it.
Indu tries to make them understand her point of view but they fails. Indu thanks them then leaves the house. Ritesh gets upset by Indu's rejection. Rahul tells Ritesh about a normal middle call people's day today life and justifies Indu's reaction.
Ritesh gets surprised learning about that. Sunita and Indu gets into an argument when the former warns her about the consequences of hiding a dark past from Zoon. Zoon's mother Kadambari becomes a chief executive of one of the top media.
She scolds the reporter for deleting the video's from Ritesh's house and gets determined to find what happened in Ritesh's house.
In the upcoming episode it will be shown that Indu will get upset and ask Vivek why did Ritesh made a promise to Zoon which he will never be able to fulfill it. Vivek will tell Indu that he have an idea and the latter with look at him confusedly.
Other side Ritesh will call Sameer as a flop actor and warn him not to take this project but the latter will refuse to listen to Ritesh. He will say that he will prove his worth to everyone. Ritesh will threaten to throw him out. Pankaj and Kaamna will separate both Ritesh and Sameer.
To know more about what's happening in Your favorite shows keep checking this space.