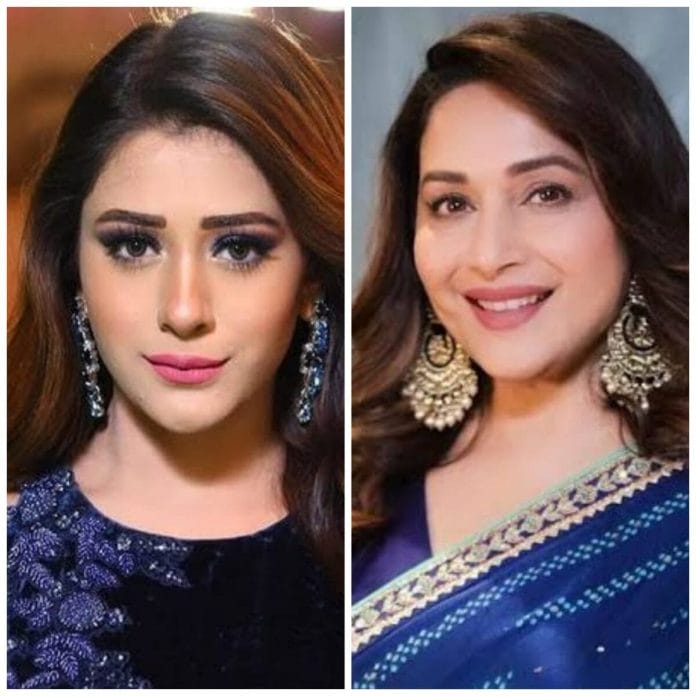 Jhanak is a young girl with aspirations of becoming a dancer who finds her world completely shattered upside down by unanticipated circumstances. Hiba Nawab is set to play the lead character in the show Jhanak, along with Krushal Ahuja and Chandni Sharma playing the parts of Anirudh and Arshi, respectively.
Madhuri Dixit, the dancing queen and Dhak Dhak girl of Bollywood, is admired by Jhanak. Jhanak wants to follow in Madhuri Dixit's footsteps and become a highly regarded dancer. Jhanak looks up to Madhuri Dixit, whom she considers to be her role model. Jhanak wants to master the art of classical dance, just like Madhuri Dixit does, and she has a dream of meeting her idol, Madhuri Dixit.
According to rumors, Hiba Nawab ought to meet Bollywood Diva and her role model, Madhuri Dixit, and get advice from her for the preparations for her role as Jhanak. Like you, we're anticipating this moment if the rumors are accurate!