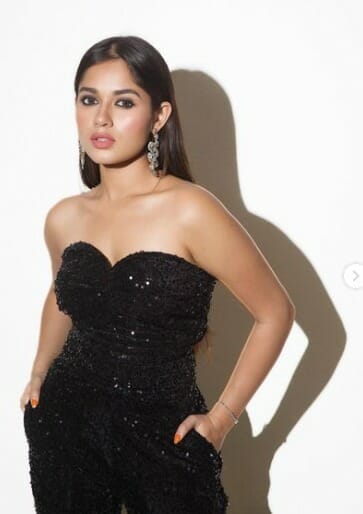 Social media queen and TV actress Jannat Zubair celebrated her birthday, last day. She is born to rule as all can see her ruling the entertainment industry. Jannat is only a top young actress to celebrate huge fan following on instagram. Her followers count is 43.9M and counting. She has left behind other famous celebrities.
Jannat rose to fame playing the character of Young Phulwa. Her character Pankti from Tu Aashiqui added worth to her acting career. She effortlessly played Pankti and amazed the audience with her acting chops. Tu Aashiqui gave her a chance to make a lead debut. Jannat proved the decision right by bringing life to the character
Post the show ended, Jannat turned a social media influencer. She became an instagram queen by making reels. Her reels are entertaining and engaging. Fans started adoring Jannat.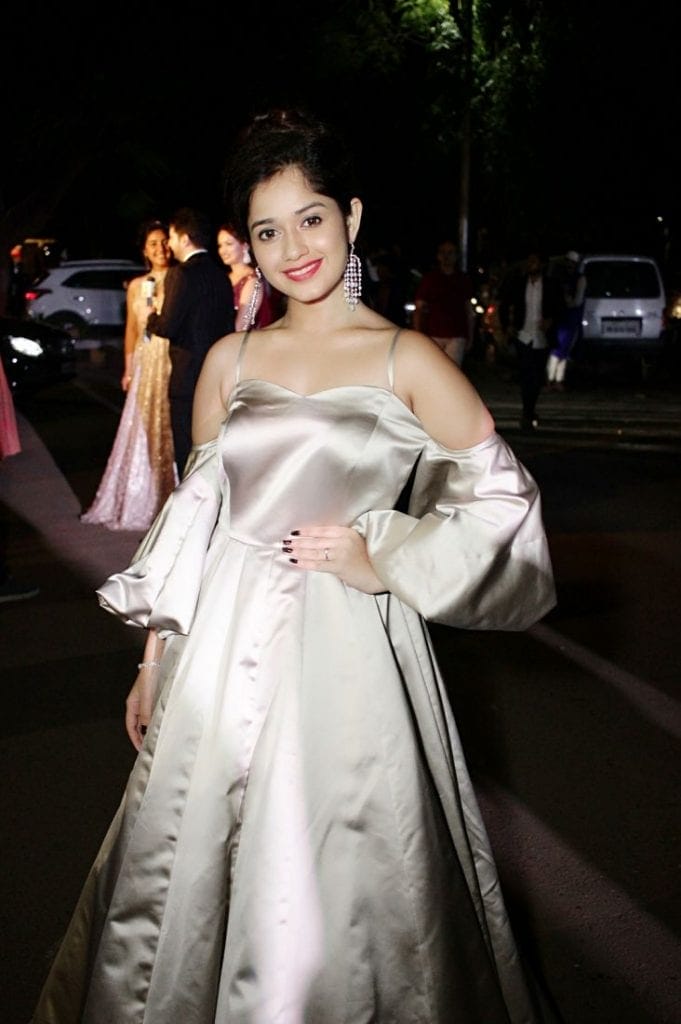 Jannat shared the reel with her brother Ayaan and friend Mr. Faisu. Three of them together bring the best entertainment.
Additionally, Jannat is one of the trended celebrities on the twitter. Fans keep talking about Jannat. Gorgeous talent is making headlines currently for performing flawlessly in the reality show 'Khataron Ke Khiladi 12'. As per her admirers she is one of the most deserving contenders of the season to lift the trophy. Her stunts are leaving fans awestruck. They can't resist them from falling for Zubair head over heels.
Apart from actor, stunner and influencer; Jannat is also a poser. Her pictures are jaw dropping. She can slay both Indian and Western wear. Jannat carries herself efficiently. She can look cute and sizzling both. No wonder she is celebrity crush for millions out there.
Fans poured in the wishes for their favorite Jannat Zubair on her birthday and trended the hastag. See posts:
Jannat Zubair Is One Of The Most Strongest And Purest Soul I Have Seen , After Watching Her On Kkk12 Her Performance Was Mind Blowing … Once Again HAPPY BIRTHDAY JANNAT #HappyBirthdayJannat #JannatZubairRahmani #JannatZubair #Jzee
Happiest 21st Birthday Queenie may God bless you hamari choti phulwa kab itni badi ho gayi pata hi nai chala May u achieve heights of success and happiness in your life U r the best and also inspiration to many stay same.. Cheers to 21 #JannatZubair #JannatZubairRahmani
Happy 21th Birthday Jannat….. May God Bless You.. Finally, The Day Has Come. Hope This Year Will Be Amazing As You Are.. #jzee #jannatzubair #JannatZubairRahmani
Explore more about Jannat Zubair under the hastag #JannatZubair, #JannatZubairRahmani
Jannat Zubair is also exploring music video. The mvs featuring her is doing exceptional too.
Stay tuned with us for more TV serial news and updtaes