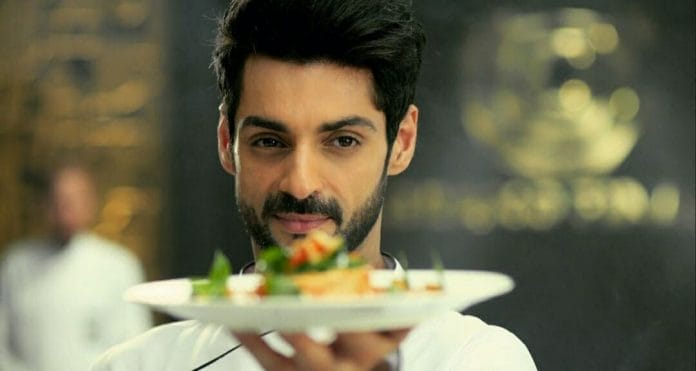 Channa Mereya Spoilers, Upcoming Story, Latest Gossip , Future Story, Latest News and Upcoming Twist on tellyexpress.com
Starbharat's newly launched show Channa Mereya is about a two different people named Aditya and Ginni whose life revolves around cooking. Aditya hates family whereas Ginni loves and do anything for her family.
Now it will be interesting to see what will happen when these two different people meet one another? It will be also interesting to watch how both Aditya and Ginni's life will change after meeting each other?
In the current track it shown that Ginni is searching for her brother Goldie. Goldie begs the goon to leave him but the goon refuses. Ginni comes there and learns that Goldie bought money from the goon. She makes a promise to the goon to repay it in a month and takes him home.
Her mother gets disappointed at Goldie's irresponsible behavior but Ginni assures her that everything will be normal. Other side Aditya enters the final round of cooking competition in Canada but when he is asked to cook a dish under the theme of Family he recalls everything that happened to him in his childhood so he quits the show.
He then returns India and drives his car fast in Amritsar not listening to his friend Armaan. He collides with Ginni's scooter but leaves the place not checking up Ginni. Ginni plans for her father's birth anniversary also tell her mother like every year this year also they will provide Kheer despite their financial condition.
Aditya meets his grandfather who takes him to the place where his father is announced as a winner. His father praises Surpreet which angers Aditya so he agrees to take part in the competition against his father. They both gets into a tractor which is tied with one another. Aditya looks on with determination.
In the upcoming episode it will be shown that Ginni will celebrate her father's birth anniversary. She will ask her father's photo that she hope she didn't disappoint him at all. She will then imagine her father praising her and get emotional.
Other side Aditya will say to his father he is not here to defeat him but to snatch his victory from him. He will win the competition. Everyone around him will celebrate his victory. Aditya will burn the poster of their company which will shock everyone.
To know more about what's happening in Your favorite shows keep checking this space.