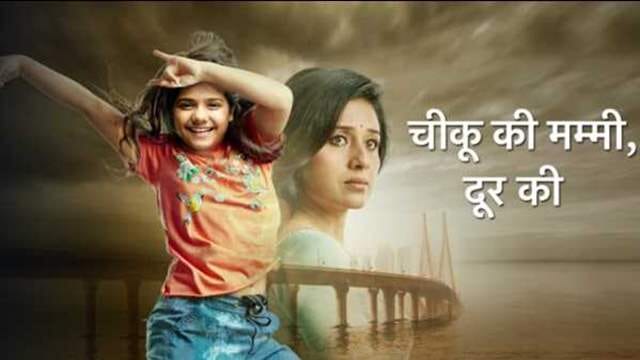 Chikoo – Ye Ishq Nachaye 6th March 2022 Written Update on TellyExpress.com
The episode starts with Chikoo saying Mini is selfless that's why she always thinks about how to trouble others and she doesn't care about herself otherwise she may work on her personality and I created a fake account but you people are fake and I'm not going to stay silent if you create problems so deal with it. They leave. Chikoo's friends clap for her telling her she did good work. Chikoo smiles seeing Dhanush.
Kanika tells Kamini is scared so much. Sameer says she did a mistake that's why feeling trembled and we have to make her accept the mistake in the next 2 days. Nivaan meets Chikoo and tells she did well by answering the trollers. Mini records it. Chikoo tells it's possible because of his support and tells him that Aarav needs his support too and asks him to sort out their differences. Many people thanks Chikoo for giving confidence to them.
Dhanush practices for dance. Ask a comes to him and tells he won't win the competition as you made Chikoo strong and you're not suitable to handle the business so I need to search someone. Keshav comes to Dhanush's room to inform him about the Mini and notices Dhanush in a sad mood. Dhanush tells him that he lost the way. Keshav tells him he is on the correct way. Aarav asks Kamini to have her favourite soup. Kamini scolds him for entering the kitchen. Nivaan supports his brother and makes Kamini apologizes to Aarav. Mini thinks about how brothers become friends.
Aarav goes to Nivaan's room. Nivaan apologises to him. Aarav asks how he changed suddenly. Nivaan tells him Chikoo is their childhood Chikoo and she makes me realise my mistake. They hug each other. Mini overhears their conversation and thinks Chikoo is snatching everything from her.
Chikoo video calls Dhanush and thanks to him for giving her confidence and tells him that their friendship doesn't get broken right. Dhanush says our friendship has healed the wounds of our enmity but sometimes our near one hurts us too. She says those who love us never hurts us and if it happens we have to tell them.
The next morning Chikoo comes out. Sameer and his family members celebrate as she won the fear of herself. Mini tells appointment details to Alka.
Dhanush asks Alka to bless him but she leaves ignoring him. Keshav comes there. Dhanush tells Keshav that he feels he does not exist to his Mom. Keshav asks him to take the blessings of his Dad. Dhanush asks what if he loses. Keshav says uncle once said one who loses will learn so don't think about anything. Dhanush agrees and leaves taking his Dad's blessings. Keshav thinks to tell him about Mini post competition.
Aarav gives Nariyal laddo. He apologises to her for Bn his behavior towards her in childhood. Aarav and Nivaan promise her that they will support her like siblings. Mini thinks to break the confidence of Chikoo. Kamini gets scared of small sounds too. Savitri tells her she is worried for her and tells her that she will organize havan for her. Kamini asks her to leave her alone. Sameer calls Kan amini from an unknown number and tells her that he will expose her crime with Bn proof.
Episode ends.
Precap – Mini turnoff music to stop the performance of Chikoo.
Click to read