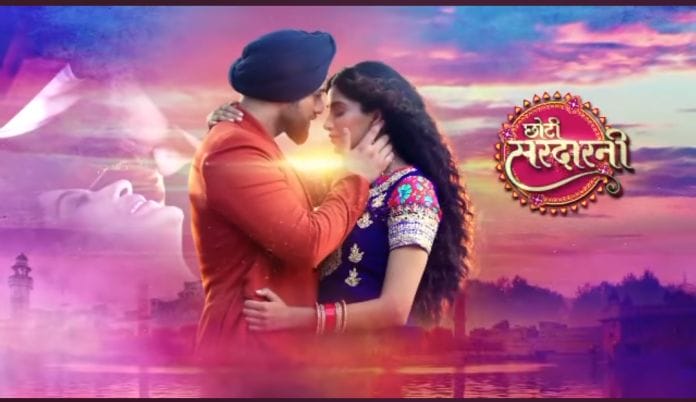 Choti Sardarni 12th May 2022 Written Update on TellyExpress.com
Episode begins with Prince asks Seher that why Kulwant shot Gullu. She tells him that it was an accident. She adds that Kulwant loves Gullu so much that she can't even think to hurt him. Karan goes out to see Kulwant but she is not there. Kulwant walks on the road aimlessly and recalls that what happened few minutes back. In the hospital, Jeeto says that she want to go to Gullu. Gullu screams in pain. He says that he want to go to Jeeto. Mannat tells him that Nurse will inject him now. Zorawar diverts Gullu by talking about cricket. Nurse injects Gullu.
Kulwant reaches the mosque and asks God to save Gullu and take everything from her. She sees one man walking on hot coals. She walks on hot coals. Karan comes there and asks her to stop it. But she refuses and asks God to save Gullu. He cries seeing her leg's condition. Doctor asks Nurse to prepare everything for the surgery.
Bittu cries. Mannat gives water to him. He tells her that he is not understanding that what he should say to her and what he should do now. She sits beside him. He tells her that he can understand her pain. He says to her that he knows Harnoor still he can't do anything for the latter. He adds that Gullu fighting for his life and how can he fight for Mannat in this situation. He asks her that why she came that too after so many years.
He says that Gullu would not have been in this condition if she came in different situation then. He tells her that he is not complaining to her but he can't live if anything happened to Gullu then. She is about to say something but he leaves from there. She recalls Harnoor's last words about Bittu and also the moments she shared with him. She also recalls Bittu's question.
Dolly, Kiara and Scarlet reaches the hospital. Dolly asks Seher that what happened to Gullu. Jeeto tells her that Kulwant is responsible for Gullu's condition. Seher tells Dolly everything. She adds that it was an accident. Dolly asks that where is Kulwant now.
Jeeto tells Nurse that she want to see Gullu. Nurse tells her that surgery going on. She says that they need AB negative blood group. Mannat says that her blood group is AB negative and she is ready to donate blood to Gullu. Nurse takes Mannat inside. Everyone prays to God for Gullu. Mannat tells God that she will leave and asks him to save Gullu.
Doctor informs everyone that Gullu is out of danger now. Everyone goes to see Gullu. Zorawar tells Mannat that Gullu is fine because of her. She blames herself for Gullu's suffering. She says that illegitimate is attached to her so she won't get love. She adds that she has no one. Scarlet hears that and thinks that Mannat playing victim card. Dolly calls Zorawar and leaves the hospital. Kulwant reaches the hospital to see Gullu. Police arrests Kulwant for shooting Gullu.
Episode ends.
Click to read