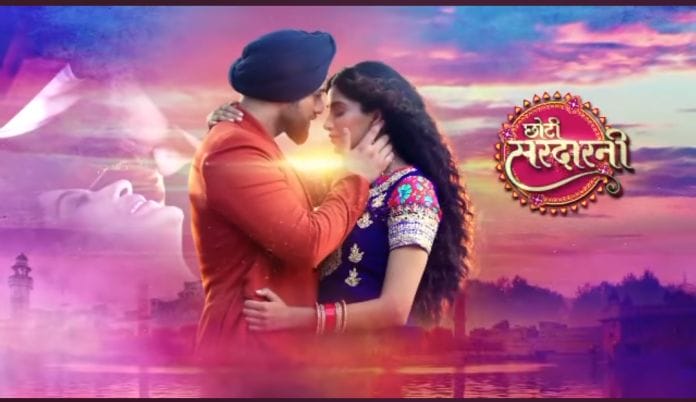 Choti Sardarni 13th May 2022 Written Update on TellyExpress.com
Episode begins with Police arrests Kulwant for shooting Gullu. Rajveer tells Police inspector that it was an accident. Mannat agrees with him. Seher also defends Kulwant. Rajveer goes to call the Lawyer. Kulwant tells Jeeto that she will go to jail if that's what the latter wants then. She pleads her to allow to meet Gullu once. Jeeto brings Gullu's shirt which is filled with blood. She tells her that the latter is responsible for this. She asks Police inspector to take Kulwant from there and goes inside. Karan asks Jeeto to not do this with Kulwant. He tells her that Kulwant walked on hot coal for Gullu. He adds that she also knows that Kulwant loves Gullu so much. He pleads her to tell Police inspector that it was an accident.
Bittu and Ranna asks Police inspector to leave Kulwant. Police inspector tells them that they will end up in problem. Bittu tells him that he won't let him take Kulwant from there. Mannat tells Police inspector that she want to treat Kulwant's legs which are bleeding. Police takes Kulwant from there. Mannat tells Kulwant that nothing will happen to her. Bittu blames himself for everything. Karan and Ranna consoles Bittu.
In the police station, Seher asks Kulwant to not worry saying that they will arrange bail. Rajveer tells Kulwant that she will be out soon. Kulwant tells them that God choosed this punishment for her so she accepts it. Seher asks her to not say like that. Kulwant tells her that she just wants everyone's happiness and she don't care that she is behind bars now. She adds that she wants Gullu to play like before. She says that she don't regret for bringing Mannat to the house too.
She tells them that she wants everyone to accept Mannat and Mannat gets her rights. Seher asks her to trust God because everyone knows the latter's intentions are not wrong. She talks to Police inspector about bail. He tells her that they can't do anything because it's a child shooting case so it's better that she convinces Jeeto to withdraw the case. Rajveer tells Seher that they will talk to Jeeto.
On the other hand, Dolly praises Zorawar for saving Gullu's life. Zorawar gives the credit to Mannat. Dolly says that she never thought Bittu will turn out like this. Kiara says that Mannat is not wrong in all this. Akhil shows the logo which Kiara designed on her mother's name for Zorawar's new factory. Scarlet says that it's beautiful. Zorawar asks Akhil to just send the logo to Inderpal but not inauguration invitation.
Jeeto drags Mannat from Gullu's room and slaps her. Seher says that Jeeto should not have slapped Mannat. Rajveer tells Jeeto that Mannat is member of this family. Mannat pleads Jeeto to withdraw the case. Jeeto refuses to withdraw the case. After some time, everyone tries to arrange bail. Mannat refuses to eat and so Karan.
Scarlet publishes about Mannat and Bittu's relationship in the newspaper. Everyone gets shocked reading the article. Karan asks Mannat to not worry because they are with her. Jeeto says that Mannat would have published this news. She burns the newspaper. She says that Mannat ruined everything. Meanwhile, Scarlet burns the logo. Akhil gets shocked seeing that.
Jeeto tells Bittu to live with his illegitimate daughter. She adds that she wants divorce from Bittu which shocks everyone. Bittu kneels down and pleads her to not leave him and the house. But she ignores him and goes inside. Mannat thinks that Zorawar is responsible everything and she won't forgive him.
Episode ends.
Click to read