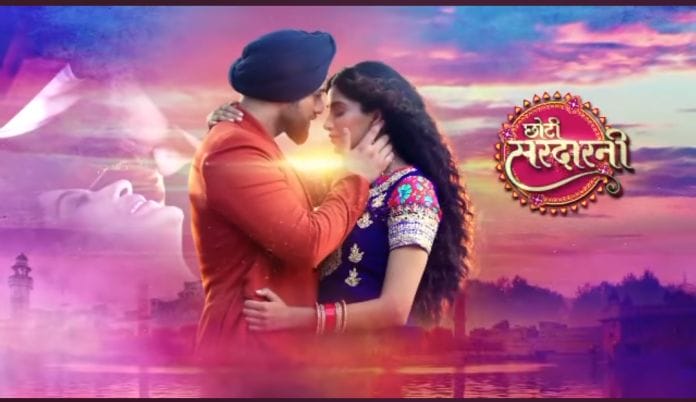 Choti Sardarni 16th May 2022 Written Update on TellyExpress.com
Episode begins with Dolly calls Zorawar and informs him about Kulwant's arrest. She apologizes to him for disturbing him when he is busy with new factory work and disconnects the call. Mannat asks Zorawar that if he is happy after taking revenge on her by publishing news about her being an illegitimate child. She adds that she thought little bit humanity left in Zorawar so she told her story to him but he took advantage of that and used her weakness against her. He asks her that if she thinks that he is behind the news.
She tells him that she told him only about her mother's truth. She says that she want to ask his mother about his upbringing. He gets angry hearing her. He warns her to not utter a word about his mother. She tells him that she won't leave him if anything happened to her family because of him then. He tells her that she is the reason for her problems and asks her to not show her face to him again.
Scarlet brings the burnt logo board and shows it to Zorawar. He asks her that who did this. She says that Mannat would have done this to get revenge. Mannat defends herself. But Zorawar refuses to believe her and says that she can't see anything else except her emotions. She tells him that she is not scared of him and she will also see that how he opens the factory. He challenges that he will make her cut the ribbon on inauguration day.
In the police station, Seher tries to get bail for Kulwant by talking to Police inspector. He tells her that it's a family matter so they should convince Jeeto. Rajveer says that they will talk to Jeeto again. Bittu says that Jeeto decided to leave the house with Gullu so we can't convince her. Jeeto comes there and withdraws the complaint she gave against Kulwant. Seher tells her that she knows that the latter will withdraw the complaint. Jeeto recalls that how her mother convinced her to not leave the house and take revenge by staying with them. Police releases Kulwant. Kulwant tells Jeeto that she is glad that the latter realised that she didn't shoot Gullu deliberately. Jeeto says that she has few conditions.
On the other hand, Scarlet tells Zorawar that they should burn the materials in which those ladies going to work. He tells her that he don't do dirty business. Ouside police station, Kulwant asks Jeeto about the conditions. Jeeto tells her that Mannat should stay in maid's room and won't get any share in properties. She adds that Mannat can't call Bittu as father. Mannat agrees for all the conditions. She tells Kulwant that she can stay with family and that's enough for her.
After some time, Jeeto tells Mannat that she let her stay in the house because the latter gave blood to Gullu. But she won't accept her no matter what and leaves from there. Mannat tells others that Jeeto will accept her one day for sure. Jeeto scolds others for caring about Mannat. Bittu cries seeing everything. Kulwant tells Mannat that she is with her in this fight.
Episode ends.
Click to read