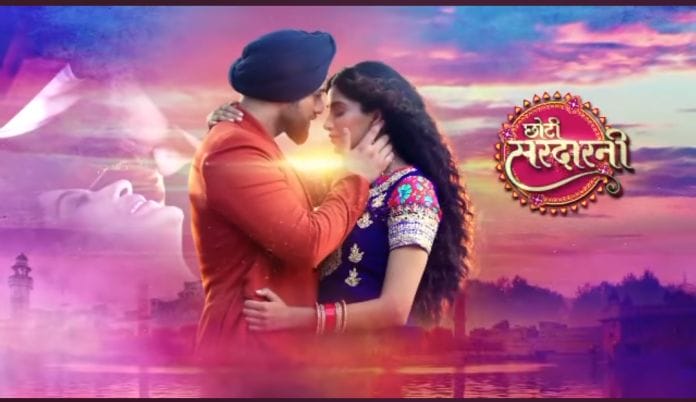 Choti Sardarni 3rd February 2022 Written Update on TellyExpress.com
Episode begins with Rajveer feeds his handmade 'puri' to Seher. Khushi tells them that she also want to eat 'puri'. Seher asks her to eat the 'puri' made by Rajveer. Khushi talks about her secret which only Param knows. She asks her to meet in the garage to know about it. Seher tells her that she will meet her in the garage soon. Dolly calls Devika's brother. Devika gives green tea to Dolly. Dolly complains to Devika about her brother.
Devika takes her brother aside and scolds him for going in front of Dolly. She says that everyone in the gill family acting like detectives. She tells him that it's been so long but they didn't get anything. She threatens caterer and gets commission from him. Karan sees that and thinks to tell about it to Param. Khushi tells Seher that only she and Param knows about this secret but today the latter also knows it. She asks her to smash the bottles to release the stress.
Param hears noise and wonders that from where it's coming. Karan tells Param that he saw Devika getting commission from caterer. He says that it's about their family's image and also about Param's life. Param asks him to stop it and says that he knows that Devika took money from caterer because he took extra money. Devika comes there and tells Karan that she is not understanding that why he is suspecting her. He tells her that he got confused seeing the way she talked to caterer that's why. She says that she didn't want their family to face loss that's it and leaves from there. He thinks that Devika is weird and he has to save Param.
Seher breaks many glasses and she says that now it's Khushi's turn. Khushi recalls the Seher and Rajveer's moments and breaks glasses. She reveals about her one night stand and also reveals that Harleen lied to them to save her reputation. She says that she is searching Prince's father. Seher feels bad for her and consoles her. Khushi tells her that only the latter knows the truth now. She asks her to help to find Prince's father.
Seher says that they can seek Rajveer's help too. Khushi asks her to not tell anyone not even Rajveer. Seher promises to support her always. Khushi asks her that what if he didn't accept her and Prince. Seher tells her that she will find Prince's father. Khushi thinks that Seher will help her to get close to Rajveer and Seher will leave him too for her sake.
Later, Seher serves food to everyone. She wonders that how she is going to help Khushi. Rajveer makes her sit beside him and feeds her. Harleen recalls Khushi's words. She tells Robbie that Rajveer enjoying his life after ruining Khushi's life. Gill family discuss about the types of paratha. Khushi says that she made sweet paratha but only for Rajveer. She recalls that how Rajveer said that this is his favorite paratha. Rajveer leaves from there without eating. Seher tells Khushi that Rajveer's Dida used to make this for him that's why he is upset now. She goes to Rajveer and consoles him. Khushi sees that and thinks that only she and Prince are Rajveer's family.
Episode ends.
Precap – Robbie tells Khushi that he won't leave Prince's father for leaving her. Harleen hopes that Robbie won't reveal Rajveer's name.
Click to read