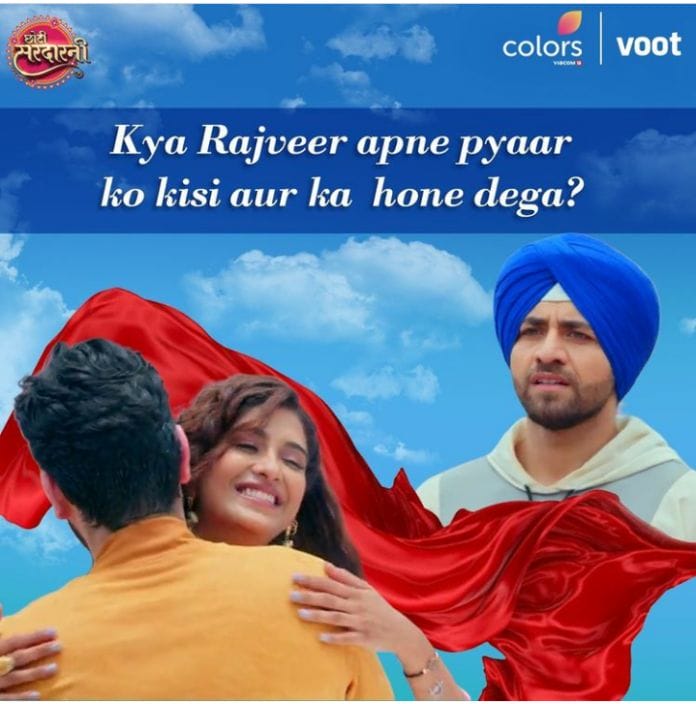 Choti Sardarni 5th February 2022 Written Update on TellyExpress.com
Episode begins with Khushi asks Kulwant that if the latter feeling bad for her. Kulwant tells her that the latter is her child so obviously she feels bad for her. Khushi asks to promise to support her when Prince's father comes in front of the latter. Kulwant promises to support her. Khushi thinks that now Seher and Kulwant are in her side. Seher tells Rajveer that Khushi must be feeling upset so she should go to her. She notices Dida calling him and asks him to pick the call.
He picks the call and gets shocked. She asks him that what happened. He tells her that Dida resigned and also transferred all the properties on the latter's name. And now Seher is Babbar family's 'Choti Sarrdaarni'. Khushi hears that and tells herself that Rajveer should not leave the Gill mansion. Rajveer tells Seher that if she don't want to leave then they won't go there. She thanks him. He promises to her that they will live with her family. Khushi gets happy hearing him.
Harleen asks Robbie that how can he sleep when she is tensed. He asks her that what happened. She tells him that Khushi can't get Rajveer because he is Seher's husband. He tells her that they should support Khushi instead of going against Khushi. She tells him that she don't want Seher or Khushi to get hurt. Meanwhile, Devika tries to open the locker. Karan wakes up and leaves the room to get water. He notices that locker room's door is open and moves towards it. Devika hides behind the curtain before he sees her. Devika's brother takes Karan from there.
Seher asks Kulwant that why the latter didn't sleep yet. She informs her about Dida's resignation and also about property transfer. She says that she has bad memories in Babbar mansion but that's Rajveer's house too and how can she stop him from living there. Kulwant advices her to fulfill the responsibility of daughter in law of Babbar family. Seher tells her that Rajveer always supported her and now it's her turn to support him.
Next day, Seher wakes Rajveer up. He pulls her towards him and she falls on him. He tickles her and she asks him to leave her. She tells him that she made breakfast for him and gives it to him. She says that now it's her turn to fulfill her responsibility and for that they has to live in Babbar mansion. She tells him that they can start their new life there and when they are together they can face anything. He tells her that everything will be fine if she stays with him then. They decides to tell about it to everyone.
Karan thinks that Param won't understand so he should talk to Seher about Devika. Rajveer reveals about his and Seher's decision. Everyone asks them to not leave. Khushi asks them that how can they leave when she came recently. Param asks them to fulfill the responsibility by living in Gill mansion. Rajveer and Seher tells them that they has to shift to Babbar mansion. Harleen thinks that it's good that they are leaving. Khushi asks her to stop them. She tries to stop Seher and Rajveer. Dolly asks her to not stop them. Devika thinks that she is happy that Seher leaving.
Episode ends.
Precap – Khushi thinks a way to stop Rajveer. Kids asks Rajveer to not leave.
Click to read