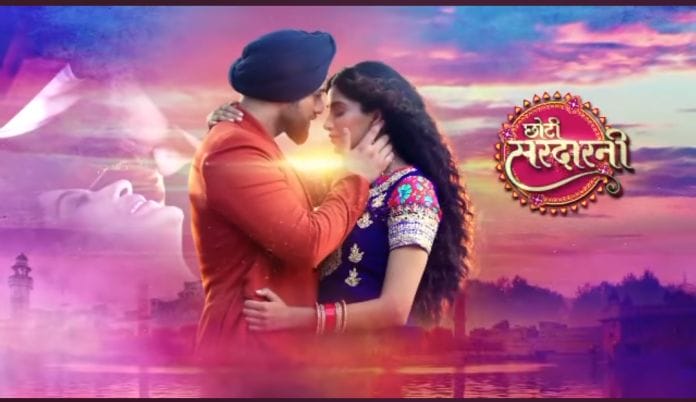 Choti Sardarni 6th June 2022 Written Update on TellyExpress.com
Episode begins with Zorawar says that he never felt helpless like this. He recalls that how he agreed to marry Scarlet on Dolly's behest. He cries recalling the moments he shared with Mannat in the forest. Meanwhile, Mannat says that she used to face all the situations and never felt helpless like today. She recalls that how she promised on Kulwant to marry. She cries recalling the moments she shared with Zorawar in the forest.
Kiara enters Zorawar's room and asks him that what is he hiding from her. She says that he agreed to marry Scarlet on Dolly's behest but he can tell her that what he wants. She pleads him to tell that what's in his heart. He tells her that he wants Scarlet only. She tells him that she don't know the truth but his eyes screams that he is lying. She asks him that why he is not telling the truth. He tells her that he will marry Scarlet and that's what Dolly wants.
After some time, Mannat and Zorawar calls each other and gets busy tone. Mannat wonders that why she is calling Zorawar when he must be busy with Scarlet. She asks herself that why she is thinking about him. And she don't know that who is written in her fate. Zorawar wonders that why he is calling Mannat when he is going to marry Scarlet. He asks himself that why he is thinking about her. And he don't know that what's written in his fate.
On the other hand, Kulwant meets a man. He tells her that he is alive because of her and he can't refuse her for anything. She tells him that she wants Mannat's marriage to happen with the latter's grandson Nirvair. She reveals that Mannat is Bittu's daughter but Jeeto is not Mannat's mother. She adds that Mannat has all the rights in her family. She asks him to decide that if he is ready for marriage or not. He tells her that he has no problem with this marriage.
Next day, Kulwant dances in front of Gill mansion. Zorawar and others gets shocked seeing that. Kulwant reveals that she fixed Mannat's marriage. She says that she wants the groom to get Meher and Sarab's blessings. Nirvair comes there. Kulwant praises him. He takes Dolly's blessings. He meets Zorawar. Then he takes Meher and Sarab's blessings. Kulwant takes him from there.
Later, Nirvair asks Mannat that if she is happy with this relationship. She recalls her promise and tells him that she is happy if her family is happy then. He tells her that they can begin their relationship as friends. Kulwant says that they have to start preparations for engagement. She receives Zorawar and Scarlet's marriage invitation. She burns it and goes inside.All Posts
Outside shopping mall, Zorawar and Mannat congratulates each other. He asks her that if she is happy. She tells him that everyone is happy so she is also happy. He tells her that her happiness is what matters. They notices each other's injuries and gets worried. Ranna comes there and takes Mannat from there. Zorawar decides to meet Mannat at her house.
Episode ends.
Click to read