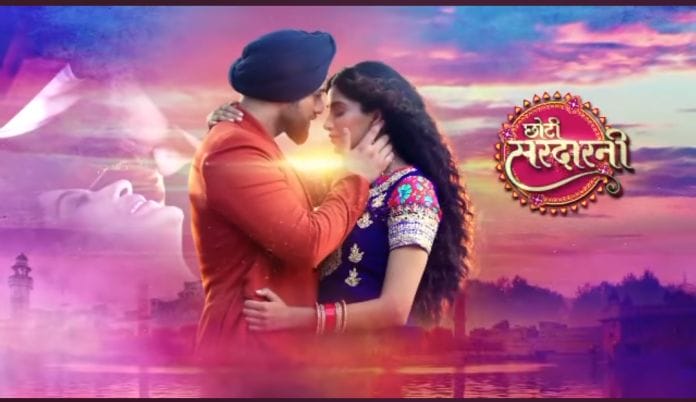 Choti Sardarni 6th May 2022 Written Update on TellyExpress.com
Episode begins with Zorawar recalls that how Mannat saved Kiara. Akhil stops the car outside Kulwant's house. Zorawar asks him that if Mannat lives in Kulwant's house. Meanwhile, Mannat gives lemonade to Bittu. He tells her that she takes care of him so much. She notices Zorawar and asks him that what is he doing there. Zorawar asks her that what is she doing there. She asks him to leave from there. He tells her that he want to help her to find her family for saving Kiara's life. She asks him to help himself. He tells her that he found that her father's name is Baljeet. Bittu hears him and asks him that which Baljeet the latter searching because his name is also Baljeet and everyone calls him as Bittu.
Zorawar understands that Bittu is Mannat's father and decides to reveal the truth. She asks him to not interfere in her matters. He tells her that he want to help her and he won't leave without helping her. She takes him aside and tells him that she don't want him to help her. She pleads him to not tell anyone that she is Mannat. Gullu and Karan plays cricket. Karan moves towards Mannat to take the ball. Mannat notices that and throws the ball at him.
Zorawar asks Mannat that why she want to hide the truth from everyone. She asks him to leave from there. He shakes hand with her saying that he won't tell anyone that she is Mannat as favour return. He asks her to not interfere in his factory matters and leaves from there. She gets relieved.
On the other hand, Ginni and Jeeto tells Seher that Kulwant caring so much about Mannat. Seher learns that someone stopped the newspaper advertisement. She recalls that how Kulwant apologized to Mannat and gave piggyback ride to Mannat. She realises that Manpreet is Mannat. She smiles seeing Mannat and Kulwant feeding each other. She gets emotional seeing Mannat's birth mark. She understands that there must be some reason that's why Kulwant didn't tell the truth to her. Mannat leaves the house. Seher talks to Kulwant about Mannat. She thinks that she will make Kulwant confess the truth.
Phulkari designer ladies refuses to work in the factory. Their husbands forces them to work in the factory for money. Mannat comes there and defends those ladies. One of the husband asks her to not interfere in their family matters. Zorawar comes there and asks Mannat that what can she do for those ladies. She tells him that she arranged new order for those ladies already. He tells her that he will open his factory no matter what. She tells him that she will also see that how he opens the factory.
Later, Seher tells Kulwant that she found Mannat. She brings one girl and says that this girl is Mannat. Kulwant tells Seher that this girl can't be Mannat because Manpreet is Mannat. Seher tells her that she knows the truth already. Kulwant apologizes to her. Mannat comes there. Kulwant tells her that Seher knows the truth. Seher hugs Mannat.
Episode ends.
Click to read