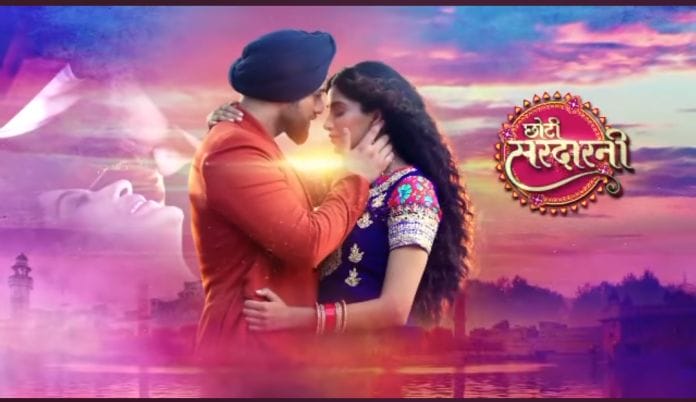 Choti Sardarni 7th march 2022 Written Update on TellyExpress.com
The episode starts with Raj getting upset over Seher's decision. His brothers console him. Seher packs her luggage and Kulwant says she took the wrong decision. She says she won't support Seher. Seher'sf uncles ask her to change her decision. Raj loves her truly. Kulwant says what if after one year Raj starts loving Prince and cant leave him. Seher won't get him back then. Raj pleads before Seher to not doubt him. He did nothing wrong. Seher feels bad for him and she makes him understand that they are going through a tough phase right now. If Raj is the father of Prince then they have to get separated for some time. Raj breaks down and can't accept her decision. Seher says this is their last test. She feels like Raj is not the father of Prince and that attachment can't be seen in his eyes for Prince. She says but she needs to prove that and this is the last chance. She has to leave the house. Raj says but he can't let her leave. Seher refuses to stay as she promised Khusi. Kulwant says she has a plan.
Khusi talks to Prince and before leaving Seher asks for Khusi's permission to attend her brother's marriage function. Prince asks Raj why Seher wants to stay back. Khusi allows Seher to stay back until Param gets married. She says but she will perform with Raj and Prince as a family on Sangeet and Seher has to accept that. Kulwant refuses to eat food and Seher gets worried what to do next. Seher's uncle blames Abhinash for showing the video to Seher. Raj says no matter how much drunk he was that night but he didn't spend night with Khusi he is sure about that. Seher says if Abhinash made the video five years ago then why Khusi doesn't know anything about it. Seher replays the video.
Everyone prepares for the sangeet performances. Seher encourages everyone to do rocking performances. She plays the dhol and her uncles say that she is trying to forget her pain by engaging in the functions. Dolly mocks Kulwant seeing her dance. Kulwant calls her old. Dolly and Kulwant challenge each other. They start dancing. Abhinash meets Khusi and congratulates her for her happiness. Khusi goes to practice couple dance with Raj. Raj says he is not interested in couple dancing. Seher asks Abhinash about the mishap like what happened to Khusi that night. He says everything is clear already. She says she feels something is wrong for sure and she thinks this isn't the truth. Something is hidden. There's a conspiracy. She requests him to help her. Abhinash agrees to help her.
Param recalls Seher's words and Karan assures him they won't let Seher do anything wrong. Param should not be sad. Seher cheers them up and says they should trust her decision and though she is leaving but they are connected by heart. She tells Param if their parents were alive they would have been very happy. Karan and Param hug Seher.
Precap- Seher sees Abhinash holding a knife
Click to read